I became insane with long intervals of horrible sanity.
Edgar Allen Poe
The trouble with fighting for human freedom is that one spends most of one's time defending scoundrels. For it is against scoundrels that oppressive laws are first aimed, and oppression must be stopped at the beginning if it is to be stopped at all.
- H. L. Mencken
Many people would sooner die than think; In fact, they do so
-Bertrand Russell
What I have been telling you, from alpha to omega, what is the one great thing the sigil taught me — that everything in life is miraculous. For the sigil taught me that it rests within the power of each of us to awaken at will from a dragging nightmare of life made up of unimportant tasks and tedious useless little habits, to see life as it really is, and to rejoice in its exquisite wonderfulness. If the sigil were proved to be the top of a tomato-can, it would not alter that big fact, nor my fixed faith. No Harrowby, the common names we call things by do not matter — except to show how very dull we are ...
-James Branch Cabell
March 23, 2015 - 11:28 a.m.
Aiya Eärendil Elenion Ancalima
I'm having a bad vision morning. That makes writing a bit more difficult. It distracts me and I'm distracted enough at the moment. I'm not even sure what I'm going to write about. I have some notes. I should probably look at them. But not yet.
I'm struggling dealing with my anxiety and that's the central fact of my life now. I try to be open about it but it's not something I like to write about. That's more of aesthetic just judgement than anything else. Who wants to read me whining? I just like to make sure you know it's what I'm dealing with.
My plans for yesterday were to take a walk through Prospect Park and perhaps ask a friend to join me and then ask a different friend to eat with me. I did neither. I wasn't dressed and ready to go out till dusk. That's always a bad sign. I finally made myself go to Trader Joe's just to get out of the house. Well and to get milk and eggs and a few other things. I had cereal for dinner. That's never a good thing.
On the bright side I made really good bacon and eggs for breakfast. They sell the store brand bacon in two types of packages, the 1 pound packages that you see all over and the 20 oz. packages where the bacon is piled one on top of the other so it's like a brick. What's the difference? I bought the 20 oz. package and the bacon seems thickener than the thick cut 1 pound packages but nowhere does it say it's thick cut. Am I supposed to know about this without it being written on the package? Whatever it is I liked that bacon better. I bought it because it was on sale and cheaper.
It's much nicer writing about bacon than anxiety.
When I went into the shower yesterday I had a happy thought. Applying for a press pass at Falcon Ridge and having Brianne be my photographer. I asked Brianne about it and she's game and I just wrote Anne and asked her how to go about it. I have written so much about the festival I think that I deserve one. One year I got one through WFUV and it was great. I got some pictures from back stage. I don't get to do things like that otherwise. And of course this is the one proactive thing I could get myself to do.
OK more good things though this wasn't yesterday. I am going to Louis and Sylvia's for Pesach as usual. They had written me and I didn't see it. Alison sent me a FB message and told me I hadn't responded. This is one of my favorite traditions. And the weekend after that I'm going up to visit Emily and Joe and see The Kennedys at the Steeple Coffeehouse.
I'm keeping my mind on the good things.
OK here's a challenge I want to write about my reaction to something without writing about the thing itself. Can I do that? I will try. It is on my diary idea list.
So you know how the other day I said that I had what might have been a self-revelation but might be all in my head. I realized it's so much about how we don't see anyone else's internal monologues. We don't know what anybody else is actually thinking, just what they tell us they think. And most people don't go into detail about their thought processes. That's part of why I do that here. So you can see what somebody else is thinking. And that's my problem now. How do I know what's normal? How do I know if I'm an outlier? The one place we read other people's thoughts are in fiction. And yes they aren't real people but some real person is writing it and she's modeling her character's thought processes on her own. That's my whole point, we only know our own. But it's not true. Every author knows how other authors write about the internal monologue and that influences them.
So on this one topic I think quite a bit about nobody writes from a point of view that is at all like mine. There are characters portrayed negatively that go through similar situations and that's what was making me nervous. But I realized that their thoughts are nothing like mine. Am I that much out of the norm? And frankly I don't know. I don't think I can know. I can't see in other people's minds. And as open as I am you can't see into mine. There's a question of how accurately I can see into my own mind.
I was talking about this with a friend. I was saying that I know I'm deluded. She said I wasn't that I was misguided. But nobody is guiding me. And I am not sure if I am deluding myself. I think what I'm doing is using a bridge strategy in real life. In bridge if the only way to make a contract is if certain cards are in your left hand opponent's hand then the right procedure is to assume they are there and plan the rest of the play based on that fact even if it's unlikely. It might not be true but if it isn't you are going to fail.
Now I'm going to eat. I have therapy today and it's going to be a rough session. I better get my strength up. It's poached egg day, right? I think so. When is matzoh going to go on sale? I want matzoh brei but don't want to pay full price.
I just spell and grammar checked this thing. I really should do that every day. It caught some typos and taught Word some new words.
Wait, Wait! I forgot something that I actually feel good writing about. On my way to Trader Joe's I was walking west on President Street and saw the moon and one bright light near it. At first I thought it might be a plane but it didn't move. I got a picture.
There was a small chance what was next to the moon was Jupiter but that was unlikely. I knew what it had to be. The ancient Hebrews called it Lucifer, the Shining One, The Elves called it the Star of Eärendil, the Norse, Aurvandil's toe. The Romans and us call it Venus. OK now I took that pic with my phone camera. I put the scene mode on Fireworks figuring that would work best on the night sky. I was right. But it's still a tiny lens. But It might have caught something interesting. Notice Venus is not a point nor a disk but something akin to a gibbous moon. That might not be an artifact of the picture but real. As Galileo first observed Venus has phases just like the moon.
That science stuff is not the only thing I'm all geekily excited about. When I gave the list of names I said Aurvendil's toe and the Star of Eärendil. But here's the best part. Tolkien got the name Eärendil from Norse/Teutonic mythology and it's a variant of Aurvendil. We know this isn't a coincidence as they are both the name of Venus. But it gets even better. Another variant is Horvendill which of course is the source of Horvendile, my nom de cyberspace. It all comes together. And as unhappy I am with my anxiety and how I deal with it I'm very happy to be a person who not only knows all that but delights in it. Google the title if you don't get it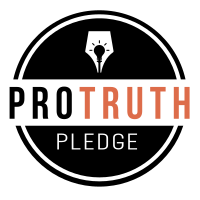 I signed the Pro-Truth Pledge:
please hold me accountable.







Memories: Not that Horrid Song - May 29, 2018
Wise Madness is Now In Session - May 28, 2018
The NFL and the First Amendment - May 27, 2018
On The Road Again - May 26, 2018
Oliver the Three-Eyed Crow - May 25, 2018



creative commons
This work is licensed under a Creative Commons Attribution-Noncommercial-Share Alike 3.0 License.
Horvendile March 23, 2015




Follow on Feedly