I became insane with long intervals of horrible sanity.
Edgar Allen Poe
The trouble with fighting for human freedom is that one spends most of one's time defending scoundrels. For it is against scoundrels that oppressive laws are first aimed, and oppression must be stopped at the beginning if it is to be stopped at all.
- H. L. Mencken
Many people would sooner die than think; In fact, they do so
-Bertrand Russell
What I have been telling you, from alpha to omega, what is the one great thing the sigil taught me — that everything in life is miraculous. For the sigil taught me that it rests within the power of each of us to awaken at will from a dragging nightmare of life made up of unimportant tasks and tedious useless little habits, to see life as it really is, and to rejoice in its exquisite wonderfulness. If the sigil were proved to be the top of a tomato-can, it would not alter that big fact, nor my fixed faith. No Harrowby, the common names we call things by do not matter — except to show how very dull we are ...
-James Branch Cabell
March 22, 2015 - 12:56 p.m.
Cricket Tell the Weather to Get Better
Wow it's late. I didn't get up till around 10:30. Now I feel time pressure. I could just eat before I write but we've been through this; writing is a more primal need than eating
Wow can I remember anything from yesterday? I know I made grits ala Horvendile for breakfast. I'm not getting tired of that. I still need to find a place to get cheese curds. That makes it so much better.
Oh I remember that I watched Becoming Parts 1 and 2. That's the last two episodes of season two of Buffy the Vampire Slayer. It's one of the greatest two hours of television.
Ah, I have to interrupt this as I was disappointed. I'm listening to Wait Wait Don't Tell Me and Peter Sagal pronounced the second syllable of Laplacian to rhyme with ace instead of with Hoss thus simultaneously displaying ignorance of physics, math, and French.
I went out to a late show last night, even later than the night before, Cricket Tell the Weather at Rockwood Music Hall Stage 3. The show was at 10:30 and doors at 10:15. I got there at almost exactly 10:15. The backroom above Rockwood 3 was packed, uncomfortably so. I wended my way through the crowd to the stairs and told that doors wouldn't open for another 15 minutes. It was so hot inside I went outside to wait. I came back in 15 minutes. The previous show was just starting to let out. That's just not right. There's worse to come. I saw Gail emerge. Luckily I saw her before she saw me so I wasn't assaulted. I'm not sure but it looked to me like she was packing heat. But the rest of the crowd stayed downstairs and socialized for 15 minutes. Now they always chase us out of Rockwood 3 after John Platt's On Your Radar if there's another act following. We weren't allowed downstairs till 10:55, a full 40 minutes late. The show started at 11:06. I was cranky. As I said it was hot and crowded upstairs. I don't know who to blame if the club wasn't pushing to empty the room or the previous act wouldn't vacate. I know that they did a second encore which is wrong under the circumstances. I've been to plenty of shows where a band couldn't do any encores because another audience was waiting to get in. I've seen bands not even do their finale they planned before the encore. Yes I'm still cranky about this. I love Rockwood but this was wrong. It's one band thinking it's more important than the next.
OK enough ranting and on to happy music. Well OK not purely happy. One reason I had to go to the show even though it was late was that this was Jason's last show with the band. Let me check the Wise Madness Style Manual. Do I use last names of band members on the first use? Damn, where is that listed? Who wrote this manual? It needs a better index. OK found it. No I don't use last name unless there are two musicians with the same first name.
It's always sad when someone leaves a band, especially a key member. The band's genesis is Andrea answering a Craig's list ad that Jason posted looking for someone in another band. You always wonder what the effect will be. Sometimes it makes a big difference and sometimes it doesn't. When Rushad left Crooked Still I was crushed. His unique cello style was a defining element of the band. But you know what? I loved them afterward even though it was different. They replaced him with two people, Tristan on cello and Brittany on fiddle. Now that they've gone their separate ways I think Brittany is the one I see the most often, it could be Aoife .
I keep getting distracted. I actually have something to say about their music. I will get to it. OK so when I finally got in I took my usual seat. I like that I have a usual seat. It's pretty much the best one for photography. I didn't know anyone else there though I did get friendly with a few people.
People often describe Crickets Tell the Weather as a blue grass band. There is a more specific name for what they did the first half of the show, "Not Bluegrass." It was a mix of folk and singer/songwriter songs. Just because there's a banjo, fiddle, and standup bass doesn't make it bluegrass. The band has bluegrass roots but they'd gone far afield. In the second half they switched gears and did some newgrass and some that as far as I can tell was actual bluegrass. I have to admit I don't know enough to be sure of that. Bluegrass is one of those things where I know more about it than 99% of the population but way less than the people that actually know something. I wonder if that's true. Does only 1% of the population really know about bluegrass? I think so. It's just a disproportionate number of my friends. Hey I live in Brooklyn the Bluegrass capital of the world. Well one of them. Jason is now involved with the Brooklyn Bluegrass something or other. It might be cooperative.
I might not know exactly what they do, but I know I love it. They got musical chops. They can sing. They have a sense of fun. They are a band I had an immediate affinity for.
I don't have time to edit the photos but I'll show you the one I posted on Facebook from the show. Laura says it's a great pic. I didn't see it from the thumbnail I posted from but my finger is blocking the lower edge of the picture. But the rest is good. You can take good pictures at Rockwood 3 but you have to work at it. I set the camera for low light and incandescent bulbs. I had to hold the camera, well my phone, very still. One more thing, take many pics. Most will suck. I usually shoot in black and white there but the color seemed to be not so bad last night.
The show lasted about an hour. I wonder if they cut it short as they started late. I wanted to talk to Jason but didn't get a chance. I talked a bit to Andrea (on-DRAY-uh) then headed out. I actually made a fairly quick exit.
Getting home was a challenge. I got on the subway at 2nd Ave. I take the first
that comes in either direction. I have ways to get home either way. I waited for a long time before an uptown train came. Then I had a long wait for the
. When I got to Atlantic Terminal it said I had a 16 minute wait for the
. I used five minutes to get a milky way but that's still a long wait. The train came. I got a seat. There was an announcement, "This train is being momentarily held by the dispatcher." That message got repeated many times. The train didn't move for another 16 minutes. Ugh! That's a strange notion of temporary. I know there was almost certainly a good reason for it but it would have been nice if they told us. I was wondering if they were waiting for the police and didn't want to alert the person they were after. At least it ran express after Franklin as there was another train right behind it. It took me about an hour and a half to get home. That was not fun.
I had an adventure on the train on the way there. I almost forgot about this. When I was walking down the stairs to the
a person of indeterminate gender raced by me I was wondering why she was running as there was clearly no train in the station. Once on the platform she walked quickly to the end. Where I was going. When I got there, she wasn't there but the gate that says, "No Entry beyond this point," was open. A minute later she came out of the tunnel through the gate and walked to the middle of the platform then disappeared. Now I'm not someone that worries to much about these things but this was a clear case of "If you see something say something." She was clearly doing something illicit. I tried calling 911 and couldn't get a signal. I went upstairs and still couldn't get a signal. Then I found the box that says "for help press this button." I pressed it. Why wasn't there one on the platform? Anyway a train came on another track and it was very hard to hear. I finally told the person what happened. Then my train came and I told the person I was talking to I had to run. I wasn't afraid of being blown up, I doubted it was a terrorist, but I also felt that I had to say something. I wasn't like it was a huge investment of my time and wasn't going to upset the system too much. I figured they'd send someone to investigate. If I had found a way of talking faster I would have explained more. I will probably never know what it was about. I just checked, nothing in today's Times.
But here's the thing, with all the delays and discomfort and lack of sleep I came away from the evening happy. That's how good Cricket Tell the Weather was. Now it seems like they told the weather to be good today. Maybe I'll get it together enough to take a walk in Prospect Park.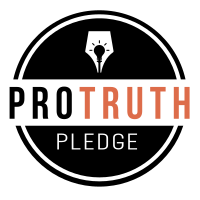 I signed the Pro-Truth Pledge:
please hold me accountable.







Memories: Not that Horrid Song - May 29, 2018
Wise Madness is Now In Session - May 28, 2018
The NFL and the First Amendment - May 27, 2018
On The Road Again - May 26, 2018
Oliver the Three-Eyed Crow - May 25, 2018



creative commons
This work is licensed under a Creative Commons Attribution-Noncommercial-Share Alike 3.0 License.
Horvendile March 22, 2015




Follow on Feedly