I became insane with long intervals of horrible sanity.
Edgar Allen Poe
The trouble with fighting for human freedom is that one spends most of one's time defending scoundrels. For it is against scoundrels that oppressive laws are first aimed, and oppression must be stopped at the beginning if it is to be stopped at all.
- H. L. Mencken
Many people would sooner die than think; In fact, they do so
-Bertrand Russell
What I have been telling you, from alpha to omega, what is the one great thing the sigil taught me — that everything in life is miraculous. For the sigil taught me that it rests within the power of each of us to awaken at will from a dragging nightmare of life made up of unimportant tasks and tedious useless little habits, to see life as it really is, and to rejoice in its exquisite wonderfulness. If the sigil were proved to be the top of a tomato-can, it would not alter that big fact, nor my fixed faith. No Harrowby, the common names we call things by do not matter — except to show how very dull we are ...
-James Branch Cabell
March 24, 2015 - 12:08 p.m.
Duck and Cover
I got Word to not skip a line when I hit return but it doesn't work the first time I hit return. So I start writing on the second line. Sort of annoying.
So here's the latest crisis. My landlady informed me yesterday that she's getting rid of the WiFi. The reason? Because she thinks it makes her son sick. I tried to explain that it's just radio waves for the TV band and exactly the same thing comes through the house no matter what she does but she won't listen. She is a lovely woman but totally gullible when it comes to quackery. She keeps believing the latest charlatan till the next charlatan comes along. The internet is my link to the outside world. If I'm home I'm using the WiFi. But I won't be able to find another apartment. I don't have the income. So what am I going to do? There is optimum WiFi available and that is who she gets the cable TV from so I think if she gives me the username and password I can use that. Ironic in that of course it means that there is still WiFi in the house no matter what she does. But that logic doesn't work on her. So I'm getting screwed by my biggest pet peeve, people's ignorant of their ignorance of science and their confidence that their opinions on scientific matters.
I was worried about my therapy session, I thought it would be rough because my mental state has been rough but it wasn't. Perhaps it should have been. Perhaps that's what I need. I don't know. I don't know enough about these things. I'm not ignorant of my ignorance. Thinking that therapy or medicine has to be unpleasant or painful to work is magical thinking. Thinking that it should never be unpleasant or painful is magical thinking too. Reality doesn't care how things affect us.
I tried to go out for therapy food. I tried Clark Burgers. It was very disappointing and not worth the money. Not that it was expensive, just more than eating at home.
Well that was my day, everything I did. That didn't get us far. Well hey I did set up the FB event for next year's On Your Radar. On Your Radar with Bluebirds of Paradise, Cariad Harmon, and Robert Sarazin Blake . My Gentle Readers know that Robert is one of my guys.
OK so know what. I'm not going to talk about my problems and I'm not going to talk about politics or philosophy. I'm going to talk about music. People like when I write about shows I've been to I hope they like when I get a bit more abstract .I am going to include a lot of music for you to listen to. Be prepared to spend quite some time here.
This got inspired by the new Spuyten Duyvil album, Social Music Hour Vol. 1. Their versions of Barbara Allen and Stewball are unlike any that I have ever heard. I'm not sure if they count as covers as there is no "original" recordings of the songs. They are public domain and I think both anonymous. But you've heard them from Pete Seeger, Joan Baez, and Peter, Paul, and Mary. Why make a new recording? Because this will make you hear the song in a new light. It helps you find things in the song you never heard before. That's a cover with a point to it
I was recently having a discussion about "The Act," my musical bête noire. The names have been changed to protect the guilty. New rule, I'm going to use plural pronouns for The Act, that doesn't mean it's a band. I just go crazy trying to avoid all pronouns. Anyway when the Act covers a song it's a note for note recreation of the original. That's fine for a bar band but I'd really just rather listen to the original. There is no point in recording a cover that way.
There are many way to play with a song. The tempo isn't sacrosanct. Look how the Beatles recorded Revolution differently on the album and the single. A cover artist can do that. You can change the arrangement. You can do a solo song with harmonies. You can have a song by a woman sung by a man. These will change our perception of the song. This version of Girls Just Want To Have Fun by Pesky J. Nixon does all these things.
You can change the genre. You never heard Stairway to Heaven the way Harpeth Rising does it.
.
I wish there was a video of the way Bobtown currently does Don't Fear the Reaper with accordion, clearly the way god intended it to be played.
Try to not read the title of this one by Deni Bonet and see how long it takes you to recognize it.
You can even take a vacuous pop song and give it soul if you are Richard Thompson. He even explains much of what I'm talking about.
And then you can do this. Know the best thing about Ken Burns' Jazz. It took me through baby steps to the point where I can appreciate Coltrane. This is pure genius.
What are some of your favorite transformtive covers? There are so many. How about Hendrix doing the Star Spangled Banner? Emerson, Lake and Palmer doing Pictures at an Exhibition? Del McCoury covering 1952 Vincent Black Lightning?
I realize that it's hard to stop and listen to all these things while you are reading this so I made things simple. Here they all are in one playlist that you can hit play and then go on and do other things. There is even a bonus track. I might add more.
I better get my day started. I have to do laundry.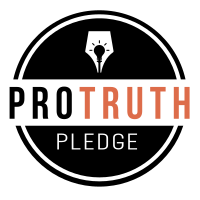 I signed the Pro-Truth Pledge:
please hold me accountable.







Memories: Not that Horrid Song - May 29, 2018
Wise Madness is Now In Session - May 28, 2018
The NFL and the First Amendment - May 27, 2018
On The Road Again - May 26, 2018
Oliver the Three-Eyed Crow - May 25, 2018



creative commons
This work is licensed under a Creative Commons Attribution-Noncommercial-Share Alike 3.0 License.
Horvendile March 24, 2015




Follow on Feedly