I became insane with long intervals of horrible sanity.
Edgar Allen Poe
The trouble with fighting for human freedom is that one spends most of one's time defending scoundrels. For it is against scoundrels that oppressive laws are first aimed, and oppression must be stopped at the beginning if it is to be stopped at all.
- H. L. Mencken
Many people would sooner die than think; In fact, they do so
-Bertrand Russell
What I have been telling you, from alpha to omega, what is the one great thing the sigil taught me — that everything in life is miraculous. For the sigil taught me that it rests within the power of each of us to awaken at will from a dragging nightmare of life made up of unimportant tasks and tedious useless little habits, to see life as it really is, and to rejoice in its exquisite wonderfulness. If the sigil were proved to be the top of a tomato-can, it would not alter that big fact, nor my fixed faith. No Harrowby, the common names we call things by do not matter — except to show how very dull we are ...
-James Branch Cabell
May 25, 2018 - 3:39 p.m.
Oliver the Three-Eyed Crow
I went out last night, so I have something to write about. Aren't you relieved you don't have to relieved you don't have to read my thoughts on politics or religion? I know I am. Instead I'm going to write about, prepare to be shocked, music. Last night I went to see Oliver the Crow at Rockwood Music Hall Stage 3. I always struggle to get their name out as it gets confounded with Coyote and Crow, a local busking band, and Oliver Craven of the Stray Birds, especially the later. I never realized the full source of the confusion with the later till I started to write this. I realized both are Oliver Cr… but if you drop the C in his last name you get another Corvid, Oliver Raven. To make the association stronger his band has "birds" in its name. I wonder if this has happened to anyone else. I bet the three-eyed crow (raven on TV) knows.
I think this was my first time seeing Ben Plotnick and Kaitlyn Raitz as Oliver the Crow. I know them from NERFA. In one of those odd relationship things that seem to have no explanation; even though I have only met them a few times, and don't even talk online much, they are my people. When I heard they were coming to New York I immediately volunteered to do the merch. They are releasing their eponymous first album next month, but it is on sale now at shows. The only way I can know that I loved their music was from NERFA and videos. Seeing them do a full set my opinion hasn't changed, I love them, and they are my people.
I got to Rockwood a bit later than I wanted; I had hoped to get there before sound check, so I could work out the merch business. When I walked into the room above Rockwood 3. I looked around in the gloom for Kaitlyn or Ben. Rockwood hired someone new to sit inside the door and direct people. He saw me looking around and thought and told me where Stage 3 was. I did not tell him that I have a Time Share on it, I just thanked him.
I found out that Kaitlyn and Ben were already downstairs and joined them. I was pleasantly surprised to see Alec Spiegelman there. That reminded me that the first time I saw Kaitlyn she was sitting in with the Bombadils at NERFA as was Alec. That was not why Alec was there. He was backing up their co-bill, Taylor Ashton. I knew his name sounded familiar. I knew he looked familiar, I didn't know where I knew him from. I should have done research before the show. I just did it now. He was the last one on the bill at a Folk Fights Back show at Jalopy. I had to leave after just two of his songs to make the last bus home, but I wrote in my blog that I loved his music. He was a guitarist in the band at the Lucinda Williams Cartwheels on a Gravel Road tribute at Sunny's. Rachael Price was the lead singer, Courtney Hartman was the other guitarist. The Brooklyn folk world is close knit.
Taylor is a sensitive singer/songwriter but a weird sensitive singer/songwriter, so I like him. He's weird enough that I feel confident that he'll take weird as a compliment. Alec showed his versatility by playing both the bass clarinet and the piano, not exactly similar instruments. Most impressively he played them at the same time. I was listening with my eyes closed, as is my wont, when I heard the piano during the clarinet part. I opened my eyes to see him playing each with one hand.
Oliver the Crow lived up to my high expectations. There a bit chamber folk, a dash of trad, folk lyrics, an instrumental, and even a political song, 45. On some songs I get lost in the interplay of cello, fiddle, and voices, and in others the lyrics. Their interplay reminds of me Melkor in the Music of the Ainur. Huh? Only people obsessed with Tolkien will get that reference; which is a shame as it's perfect. Iluvatar is the god in Tolkien's universe, Melkor the most powerful Ainur, think angel, think Satan. Iluvatar created the universe through music. Melkor tried to increase his part and others followed him. His music battled Iluvatar's, or so it seemed. In truth Iluvatar used him to create dissonance to raise the music to higher heights. Kaitlyn's cello and Ben's cello often sound in conflict, but they fit together like a jigsaw puzzle.
I sat in the back to sell the merch. I prefer that to setting upstairs where there is so much going on. I crept up front for a few songs to take pictures and a video. I'm waiting to get permission to post the video.
When I went upstairs the music playing sounded particularly clear. I thought they put in a new sound system. I could hear it wasn't the music being piped in from Stage 2 as that was shown on video. I stopped to talk to Alec and when I turned I looked up and saw that there was a live band playing in th balcony above the bar.
Rockwood 4? It's not much of a listening room but there's live music. I've never seen this before. I wonder if it was experiment, a one time, or a new policy.
I have nothing planned for Memorial Day weekend. Anyone want to get together? I should contact the people that I have plans to make plans with. That's still difficult for me. Right now, I think there's only one person I find it easy to make plans with.
I wrote this listening to
Oliver the Crow - Oliver the Crow

Della Mae - Della Mae

Della Mae - The World Oft Can Be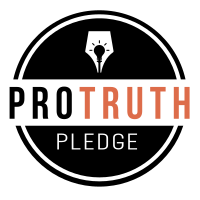 I signed the Pro-Truth Pledge:
please hold me accountable.







test - June 03, 2018
Memories: Not that Horrid Song - May 29, 2018
Wise Madness is Now In Session - May 28, 2018
The NFL and the First Amendment - May 27, 2018
On The Road Again - May 26, 2018



creative commons
This work is licensed under a Creative Commons Attribution-Noncommercial-Share Alike 3.0 License.
Horvendile May 25, 2018




Follow on Feedly