I became insane with long intervals of horrible sanity.
Edgar Allen Poe
The trouble with fighting for human freedom is that one spends most of one's time defending scoundrels. For it is against scoundrels that oppressive laws are first aimed, and oppression must be stopped at the beginning if it is to be stopped at all.
- H. L. Mencken
Many people would sooner die than think; In fact, they do so
-Bertrand Russell
What I have been telling you, from alpha to omega, what is the one great thing the sigil taught me — that everything in life is miraculous. For the sigil taught me that it rests within the power of each of us to awaken at will from a dragging nightmare of life made up of unimportant tasks and tedious useless little habits, to see life as it really is, and to rejoice in its exquisite wonderfulness. If the sigil were proved to be the top of a tomato-can, it would not alter that big fact, nor my fixed faith. No Harrowby, the common names we call things by do not matter — except to show how very dull we are ...
-James Branch Cabell
March 08, 2015 - 12:38 p.m.
disappear hour
OK that's good. I got Word to not be all white. The toolbar is now dark gray. It was merging into the white text area before. This is what always happens. I learn how to use the new program or computer. I like to control the way things look. I'm like Steve Jobs except I don't want to control the way your things look, only my own.
I wonder how long I'll keep starting off each entry with a discussion of my adjusting to the new computer and visa versa. I wonder how long I'll follow that up with writing about my discussing my adjusting to the new computer.
I could go on like this forever. I'm not proud … or tired.
I'm listening to last week's Sunday Breakfast John Platt's show. It starts at 8 AM and I'm usually not up that early so I listen to the start of the show the next week on the archives. So you know how people say that you lose an hour of sleep when you put the clocks ahead and others wiser will say no, you lose an hour and you can take it from the aspect of your life of your choice. Some say you don't lose an hour at all that changes is what we name the time. But that's not true because we all live in society and have to fit our schedule in with those around us so at some point we face doing things by nominal time. In any event. I go to sleep when I want and I wake up when I want but as the nominal time is later when I awake I miss an hour of Sunday Breakfast.
As sometimes happens I wake up turn on the radio, actually my phone's radio app, and drift into and out of sleep for a while. Today I had a strange sort of gratification. John's musical taste is as close to mine as anyone's. We fish in the same waters and influence each other. But of course that still means we disagree on a lot. This morning during one of my waking moments I heard a song that my reaction was "that's awful." It was a gut reaction. I didn't know who it was. Then when he announced the song I found it was one of those acts where I've been thinking, "What the hell does John see in that act" about. No it was not "The Act." This is a much better act. This act has some songs I like. This act is simply mediocre. Well other than that one song.
It is really hard to write about something when you don't want to reveal either gender or number. That's why I invented the nomenclature, "The Act." I don't want anyone to feel bad. The reality is nobody should worry if I don't like them but very few people are that rational. Rejection almost always hurts. Believe me I know that one. And for the most part musicians I don't like are not bad people just bad musicians. Hey they aren't even bad, they are mediocre. I have found that I've lost my patience for mediocre.
Wow this is a long intro and I actually did something last night. I went to see SONiA from disappear fear. I know I just saw her last month but I can see SONiA more often than that. I've loved her music for 24 years. I've loved her for somewhat less than that, whenever it is that we started talking. But now SONiA, her wife Terry, and Nancy who is part of the management team are all part of my extended family.
She was playing at the People's Voice Café on the East Side. An easy place to get to, it took maybe 40 minutes. When I walked in I saw someone I thought I knew but couldn't place and filed it under, "I'll figure it out later." And went to the merch table where I saw Nancy. I talked to her. Went to the bathroom, and when I came out saw Terry and talked to her. I stopped by the snack table and it said "today's baker is Karen Duda." I know Karen and I didn't know if I knew that she volunteered there. Yeah it's hard being me. And she wasn't around. I went back to my seat, in front of the woman I thought I knew and she said, "Gordon?" And she introduced herself. It was Ginger, Annika's mother. I saw Annika's CD was on sale so I figured she must be opening. I didn't know because I don't check on things like that. I knew I was going to the show no matter the details. As I was talking to Ginger Elaine Romanelli gave me a drive by hello. She was playing with SONiA. Last time I saw SONiA there she opened and did a few songs with her. Since then they've collaborated, and arranged and sang the harmony vocals on SONiA's last album Broken Film. It was a drive by because she had to get ready. I love that the two other performers at the show were people I know independently of SONiA, she likes the same people I like.
I took a video and lots of pictures but thanks to springing forward it's now after noon and I don't have time to edit and upload everything. Well I just wrote about SONiA last month when I saw her at The Living Room. She has just about a perfect mix in her shows. She's as political as any songwriter I know but is never overly earnest. She doesn't beat you over the head and say "WAR IS BAD!" and think that's art. She's subtle. She makes you think. She's gay, some of her songs are about gay people but I never think of her as a gay songwriter. She writes about people. My favorite song of hers, the one that always makes me cry, the one I that I always post videos or lyrics of here is "Me Too." It's a two character play, a Vietnam Vet father and his gay daughter. The father is someone proud of his service who thinks the war is right and he's totally sympathetic. He's a mensch. And what I realized yesterday is how patriotic the song is. I mean it has the repeated line, "America shines." It's about mom and apple pie though in this song it's a father and daughter. It's about what America really is, not the flag and symbols but people. "It's not about oil. It's not about guns. It's not about rainbows. It's about daughters and sons." Add that to the list of songs that will always make me cry.
I said that Annika opened but she actually middle. She opened the second set. That's how they do things at the People's Voice Café. She's young, still in high school. I was going to say 16 but she might be all of 17. I love what SONiA said, "her age doesn't matter. She isn't good for her age, she's just good. She'd be good if she were 99. It's always good to know that we aren't going to run out of acoustic musicians. There are more in the pipeline. I sat with her and her mother except when she did her set and SONiA took her seat.
Oh more of me being an idiot. OK during the break I walked to the back and a guy sitting down said, "hi." I thought he might look familiar but nothing clicked and figured I might have accidentally brushed against him as I walked by and that's how he handled it. That is till I was talking to Elaine and he walked over and she said, "You remember my husband Chris." D'oh! I did remember him. I know exactly where we met, Mya Adriene and Alex's wedding. We had a good talk there. We've met once since then. I like him. But I drew a total blank when I saw him. It really is hard not having a brain. And he's taking over Elaine's job of being my stalker. Don't ask. You really don't want to know.
Ackk. I better post this. I have to leave soon and I haven't eaten. You'll find out about today's exciting plans in the next edition of Wise Madness. Tune in then, same bat time. Same bat channel.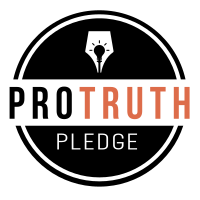 I signed the Pro-Truth Pledge:
please hold me accountable.







Memories: Not that Horrid Song - May 29, 2018
Wise Madness is Now In Session - May 28, 2018
The NFL and the First Amendment - May 27, 2018
On The Road Again - May 26, 2018
Oliver the Three-Eyed Crow - May 25, 2018



creative commons
This work is licensed under a Creative Commons Attribution-Noncommercial-Share Alike 3.0 License.
Horvendile March 08, 2015




Follow on Feedly