I became insane with long intervals of horrible sanity.
Edgar Allen Poe
The trouble with fighting for human freedom is that one spends most of one's time defending scoundrels. For it is against scoundrels that oppressive laws are first aimed, and oppression must be stopped at the beginning if it is to be stopped at all.
- H. L. Mencken
Many people would sooner die than think; In fact, they do so
-Bertrand Russell
What I have been telling you, from alpha to omega, what is the one great thing the sigil taught me — that everything in life is miraculous. For the sigil taught me that it rests within the power of each of us to awaken at will from a dragging nightmare of life made up of unimportant tasks and tedious useless little habits, to see life as it really is, and to rejoice in its exquisite wonderfulness. If the sigil were proved to be the top of a tomato-can, it would not alter that big fact, nor my fixed faith. No Harrowby, the common names we call things by do not matter — except to show how very dull we are ...
-James Branch Cabell
March 09, 2015 - 10:56 a.m.
Neuromovies by Neurokids
Wow I can't see this morning. I hate when that happens. I'm sure you can understand that. I really am afraid of going blind. Hopefully it is just cataracts. The thing is it doesn't look like cataracts, things are not foggy, they are out of focus. Writing this is a struggle. I made the print larger. I'm talking to Katrina on Facebook messenger and can barely read what she says or what I write.
So remember yesterday I had to race out to do something? Let's pick up there. First off because we set the clocks ahead I did not have time to make breakfast. Horror of horrors! I had to grab a breakfast sandwich at Dunkin' Donuts. I used to love that but now I'm spoiled by my own cooking. So what was worth that sacrifice? The 90-Second Newbery Film Festival. The Newbery awards are given to the best children's book each year. The festival is of videos of these books made by children. The oldest was 16, some in the single digits. The kids do everything as they compress the books to 90 seconds. It is the brainchild of James Kennedy, author of The Order of Oddfish one of my favorite YA novels. Ok I don't have many favorite YA novels. I know it and James through Carey. I loved the book, it's very weird, and Crey assured me I'd love James. I met him two years ago at the Second Annual 90-Second Newbery Film Festival and I do love him.
There were a bunch of people I asked to go with me and none could make it. The ironic one was my friends' kid who couldn't go because he had too much homework. I can pretty much assure you that he'd have learned more at the festival. It was even at the main branch of the Brooklyn Public Library. At least it was super easy for me to get there.
The festival started at 2:00 and it was first come first serve so I wanted to get there early, 1:30. I left here at 1:00 as I had to stop at DD and arrived at exactly 1:30. There were no signs saying where to go but I asked and went down to the basement. The guard told me to use the elevator. There were stairs right there. I am not going to use an elevator to go down one floor. Why didn't he at least give the stairs as an option?
I got downstairs and asked the people at the desk where the festival was. They said, "That's at 2!" like I was crazy to be there half an hour early. I asked when doors were and they said 1:45. I went upstairs, couldn't get a seat, and went back down to wait. The doors opened in five minutes. I was just a little early. James wasn't around so I made myself comfortable. This was the most comfortable auditorium I have ever been in. I have never had close to as much legroom. That was great. People started filing in. I was happy to see that it was mainly people with children not librarians and other professionals.
James and his co-host, Sorry I forgot his name, did a very funny intro riffing on how 90 seconds is too long so now there's a Vine 6-second festival and showed some super short videos of books. Then they launched into the Festival proper.
Some of the videos were brilliant. Many were totally neuro. Two told the story of Ramona and her Father. One was a straightforward one in claymation. Ramona's father loses his job, becomes a couch potato, smokes too much, and annoys his family. He gets purpose in live carving a pumpkin which the family cat destroys and then gets a job. But the second one reimagined it. Ramona's dad was James Bond. He gets fired by M. He drinks vodka martinis shaken not stirred. He carves the pumpkin by shooting it with his gun. The cat is Bloefeld's cat! Bond has a fight with Bloefeld then gets his job back. It's all to music from Bond movies .It rocked. Another had Mr. Popper's Penguins as zombies. A Bridge to Terabithia is all telegraphing that the heroine dies. These were some very hip kids. The kid who made Because of Winn Dixie didn't have access to a dog so he used a rock with eyes glued on. And it was called a rock throughout the movie. It's hard to get more neuro than that. It was wonderful.
After the festival I said hi to James then was off to go Pathmark. I needed a few things but most importantly brown sugar. I needed that to make this:
That is Sweet Garlic Chicken with a side of hash browns. If you follow the link you'll find the recipe. It is amazingly good. I screwed up and waited too long to start cooking. I should have made hasselback potatoes with it. They could cook in the oven at the same time.
So here's a problem I have in blogging. When I go out and do fun things I write about them. Even when I stay home and watch or read something I try and write about those things with enthusiasm. That isn't forced, I never lie. I am enthusiastic about these things. That's not the problem. The problem is when I write I relive the enthusiasm. Why is that a problem? In many ways it isn't. In most ways it isn't. It makes me happier. When I write I feel good. What's bad is that that's not how I am most of the time now. Yes I'm a cheerful hobbit and that's why I can lose myself in these things. But overall my life is not good and I don't do a good job in conveying that. I am unhappy most of the time. There's pretty much no aspect of my life that is going the way that I want. You know about my financial and health problems. You know about my anxiety. Funny most people think of those things as the epitome of private but I freely discuss them. But I don't talk about what causes the existential angst and that's the worst of it. Every day I consider writing about it and reject it. I just can't find a way to do it that doesn't involve wiping your memories when you've finished reading it. So I will just say don't get the impression that I'm happy. Most of my life I have been but I'm not now. I'm sad and I'm lonely. That's my version of a confession.
Wasn't that a fun paragraph? OK back to my usual. Know what I didn't tell you? That the day before yesterday I had a peanut butter omelet. I don't have to tell you everything I eat but that shouldn't be left out. That's one of my hallmark foods. I have no idea what I'm going to eat today.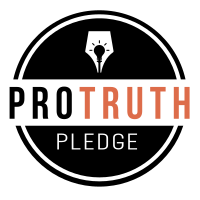 I signed the Pro-Truth Pledge:
please hold me accountable.







Memories: Not that Horrid Song - May 29, 2018
Wise Madness is Now In Session - May 28, 2018
The NFL and the First Amendment - May 27, 2018
On The Road Again - May 26, 2018
Oliver the Three-Eyed Crow - May 25, 2018



creative commons
This work is licensed under a Creative Commons Attribution-Noncommercial-Share Alike 3.0 License.
Horvendile March 09, 2015




Follow on Feedly