I became insane with long intervals of horrible sanity.
Edgar Allen Poe
The trouble with fighting for human freedom is that one spends most of one's time defending scoundrels. For it is against scoundrels that oppressive laws are first aimed, and oppression must be stopped at the beginning if it is to be stopped at all.
- H. L. Mencken
Many people would sooner die than think; In fact, they do so
-Bertrand Russell
What I have been telling you, from alpha to omega, what is the one great thing the sigil taught me — that everything in life is miraculous. For the sigil taught me that it rests within the power of each of us to awaken at will from a dragging nightmare of life made up of unimportant tasks and tedious useless little habits, to see life as it really is, and to rejoice in its exquisite wonderfulness. If the sigil were proved to be the top of a tomato-can, it would not alter that big fact, nor my fixed faith. No Harrowby, the common names we call things by do not matter — except to show how very dull we are ...
-James Branch Cabell
September 13, 2015 - 5:05 p.m.
Terry Pratchett's Crowning Achievement
It's 1:56 and I'm just starting to write. I've been staying up way to late and sleeping too late for no good reason. Tonight in bed by 1 AM and tomorrow up at 8:30.
I did things yesterday but I bet I end up writing more about what I thought. In fact thinking about what I was going to write is one of the things I did. This will make more sense by the time you finish this.
I didn't have plans till 10 PM last night. I usually don't go to late concerts but it was Miss Tess and the Talkbacks and I keep missing her shows which are less frequent since she moved to Nashville. I am going to beat up Nashville for stealing my friends. I must lure them all back with moo shu and bagels.
The late start meant that I had time to finish reading The Shepherd's Crown, Terry Pratchett's last book. That affected me quite a bit. I'll get to writing about the book later, that's at least the starting point for the thoughts I want to write about. I did what I rarely do, I wrote a review on Goodreads. I might put it up on Amazon too.
I didn't do anything stupid while reading the book. See it makes you smarter if you read it.
For dinner I made garlic Cajun chicken breast and mashed potatoes. I was stupid twice while cooking. First I forgot to mallet the breast flat which means it took longer to cook and more importantly had widely different thickness so if the thickest part was cooked the thin part had to be overcooked. Then I miscalculated the potatoes. I only had three very small potatoes left. They added up to less than one normal potato so I used too much half & half and butter. OK that actually came out great but it looked too thin. When I was a kid I used to add butter to my mashed potatoes. I realized now why, my mother used milk instead of half & half and did not use enough butter. They needed more butter. You can use olive oil if you like and then it's vegan. It also tastes great. If
you are making it for me do not use almond milk, I'm allergic.
I was excited about seeing Miss Tess but ended up leaving a bit after I wanted to. The show was at 10 and I would have liked to have been there at 9:30 but figured it wasn't a big deal. I could still find my way to the front of a standing show at Rockwood Music Hall Stage 2. But then I had to wait forever for the
. I don't know what was wrong but two
and two
trains came as I waited. But I still figured I'd be fine. I'd be there before ten and the show wouldn't start till ten minutes after. I was on the train one stop away when my phone buzzed, it was reminding me the show was starting in ten minutes; it said "Miss Tess at Jalopy Theater and School of Music." ARRGGGHHHH, Jalopy, back in Brooklyn. I had the venue wrong. I never checked. I put the show in my calendar the day it was announced and hadn't looked since and I forgot where it was. I'm an idiot.
So now I had to decide what to do. I considered just staying on the train till Broadway Layfayette Street. It's easier to get home from there as I can take the
or the
and the
is faster. Or I could get off and check to see if I put it in my calendar wrong and the show really was at Rockwood. Then just before I got to the station I saw Eliot standing there, Eliot has a music blog Now I've Heard Everything (major victory I always get the title wrong), so he knows where and when shows are. I asked him if he were going to Rockwood. He was, to see Bryan Dunn, Miss Tess was not there, she really was at Jalopy. I decided to join Eliot and see Bryan. I thought I had seen him at John Platt's On Your Radar but that was Brian Dunn. They really shouldn't allow that. He should call himself Bryan with a y Dunn. Eliot had written about him that day, Tonight: Bryan Dunn at The Rockwood Music Hall. I hadn't read it because I knew what I was doing. I was seeing Miss Tess. Sigh. I don't like being Tessless so long. But there are no mistakes only happy accidents. Why don't we put a happy tree there? So I joined Eliot at Rockwood 1. It was free which was a consideration.
I liked Eliot's description of what Bryan does, "literature with a guitar." I liked Bryan's banter. I liked his first song, it had lots of words and they weren't repeated over and over. It had a great line, "I was going to dye my hair orange but couldn't find a rhyme." I love that I actually remember a line though I'm sure it's not exactly right. But after that my interest faded. I'm not sure if it were actually Bryan's fault. I might have just gotten distracted. I started thinking about The Shepherd's Crown and that led to other thoughts; I was blocking out this entry. I was also having anxiety. I'll mention my tell again. If I take my phone out and don't do anything with it but glance at it or just rub it I'm feeling anxious. I use it like worry beads. So if you want to hear about Bryan go read what Eliot wrote, my mind was elsewhere.
I was going to use some chocolate therapy but there was a long line there so I headed home. Just thought of something embarrassing that happened on the subway ride in. Since I can't see I hold my phone right in front of my eye when I read on it. For the second time somebody thought I was taking a picture of them. I had to show that I had the New York Times on the screen, not the camera.
Wow I've written 1060 words on what I thought would be a short introduction. And of course it's now 4:17. I have not been writing this entire time, I was on the phone for some of it. Brianne called. I like when Brianne calls.
OK so now to write about the book and perhaps some of the other thoughts it led to. Here's what I wrote as my review.
"The Shepherd's Crown" is the coda to Tiffany Aching, Discworld, and Terry Pratchett. Like a wizard or a witch he could see DEATH coming and prepare himself. I read The Wee Free Men not knowing it was children's book. It was a revelation to me that this book for adults was also a quintessential children's book. Only later did I find out that was the intention. The Tiffany books together are a moral guidepost that teach a child to be a good person. This is made explicit in "The Shepherd's Crown as Tiffany teaches the elf Nightshade to be human and Geoffrey teaches people how to get along. If everyone could learn these lessons it would be a far better world.

I will miss Terry Pratchett but DEATH said it well. I'm sure he said the same to Terry; "FOR I CAN SEE THE BALANCE AND YOU HAVE LEFT THE WORLD MUCH BETTER THAN YOU FOUND IT, AND IF YOU ASK ME, NOBODY COULD DO ANY BETTER THAN THAT ... "
There are so many ways I can go from here. Let's start with the Tiffany Aching books as a moral guide. It's does that job so much better than the bible. It has none of the prejudices against women, gays, nonbelievers, and yes witches. It specifically says that accepting others is of paramount importance. It makes clear that people shouldn't be limited by accidents of birth, being a woman or a goblin or a troll. People deserve respect for being people even if they aren't human. Even elves who respect no one else even each other deserve consideration. The two virtues it encourages are thinking and kindness. Tiffany becomes a witch because she wants to help people. It makes clear that though helping people makes it more likely that when you help people, people will help you when you need it; it also makes clear that the greatest benefit is the feeling you get inside you. But unlike so many others who think as the heart as opposed to and superior to the head Pratchett makes clear that when it doubt you go with your reason not your feelings which are also your prejudices. The thinkers always win against the people that go with their gut, well except for the Nac Mac Feegle. They seem to be pure id and they don't use their heads much but they use them enough to listen to those that do, Tiffany and their Kelda, the Queen Bee. Who else is going to make heroes out of the old retired men working in their sheds? They might not be as spry as they once were but they were heroes because they could think and build things and be brave. Hell who else would make a hero that saves the world of a little girl who is magical but so much more than magical.

There are five Tiffany Aching books and it makes me think of the Five Books of Moses. The Shepherd's Crown is the series Deuteronomy. I once read that Deuteronomy was the summary of the other books. It tells you what it means to be a Jew. The Shepherd's Crown tells you what it means to be mensch, a good person.

OK I've written enough. I think I'll leave the rest till tomorrow. Wow I'm actually home for WFUV's Sunday Supper. I realized that I can both listen and take a walk and make dinner if I listen on my phone app. I don't want to miss Mark Allen Berube's interview. You shouldn't either. If you read this too late listen on the archives.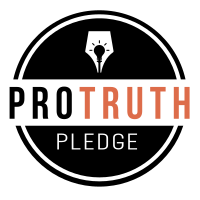 I signed the Pro-Truth Pledge:
please hold me accountable.







Memories: Not that Horrid Song - May 29, 2018
Wise Madness is Now In Session - May 28, 2018
The NFL and the First Amendment - May 27, 2018
On The Road Again - May 26, 2018
Oliver the Three-Eyed Crow - May 25, 2018



creative commons
This work is licensed under a Creative Commons Attribution-Noncommercial-Share Alike 3.0 License.
Horvendile September 13, 2015




Follow on Feedly