I became insane with long intervals of horrible sanity.
Edgar Allen Poe
The trouble with fighting for human freedom is that one spends most of one's time defending scoundrels. For it is against scoundrels that oppressive laws are first aimed, and oppression must be stopped at the beginning if it is to be stopped at all.
- H. L. Mencken
Many people would sooner die than think; In fact, they do so
-Bertrand Russell
What I have been telling you, from alpha to omega, what is the one great thing the sigil taught me — that everything in life is miraculous. For the sigil taught me that it rests within the power of each of us to awaken at will from a dragging nightmare of life made up of unimportant tasks and tedious useless little habits, to see life as it really is, and to rejoice in its exquisite wonderfulness. If the sigil were proved to be the top of a tomato-can, it would not alter that big fact, nor my fixed faith. No Harrowby, the common names we call things by do not matter — except to show how very dull we are ...
-James Branch Cabell
September 14, 2015 - 1:58 p.m.
L'Shanah Tovah
I woke up at 8 and yet I'm still not writing till 11:11. Yes I spent an half an hour on the phone but I still wasted so much time. Now last night I thought of a zillion things to write about. Do I remember any? No, but I took a few notes, not enough but it's enough to get me started.
I stayed home yesterday. I went out to take a walk and it started drizzling so I got no further than the bodega where I bought plantains. I like the black ones and they are half the price of the green and yellow ones, that's fortunate.
Because I was home I was able to listen to John Platt's Sunday Supper live for the first time. Any coincidence that it was by far the best show in his new time slot? There's still too much music that's played on WFUV during the rest of the week but there were more "John's People" than the others. He also had guests, Mark Allen Berube and Lover's League. My Gentle Readers need no introduction to Mark. I've written about him many times, clearly one of My People. I never hears of Lover's League but do I need to say more than that Reverend TJ McGlinchey, half the band, is minister in the Church of the Flying Spaghetti Monster? He is clearly one of my people. Dani Mari has duo with Julie Kathryn aka I Am Snow Angel who I just saw the other day and another duo with someone whose name I forgot that is playing at Chris's house.
I still can't sit and listen to the radio form 5 – 8 on Sundays. I listened to much of the show on my phone using the Tune In App. That's how I listened when I went shopping and when I made my dinner. In addition to the plantains I made a pimped up burger. I tried something new. Usually I just have it with ketchup but this time I put on steak seasoning and cheese whiz. That's was much better than the usual slice of American cheese. Neither is real cheese but cheese whiz is tastier cheese product. So now I'm spoiled, I fried the plantains again. Yes I love them baked but this is better, easier, and faster. Oh and I fried them in bacon fat. I have no shame.
After dinner I went to a concert. Good thing I didn't have to travel far, just to my computer. It was Villa Palagonia on Concert Window. Where were you? You should have been there. Don't tell me you were, I would have seen you. It's always fun to see them even on my computer. I'm getting more used to watching shows online. It's still not the same and if it wasn't friends I could talk to during the show I'm not sure how much I could stay engaged. But I did love it even though I didn't get to see Allison dance. That's usually part of the show but from their living room with a fixed camera they had to perform sitting down.
When that was over I watched a movie on my computer, The Tuskegee Airmen. Now I thought this was a fairly new film by a big time commercial producer. I remember someone, I forgot who, being interviewed about the film and how studios didn't want to make it thinking the audience too limited. The Tuskegee Airmen were the first all-black squadron of fighter pilots. But that wasn't what I watched. The film I was thinking of was the 2012 Red Tails produced by George Lucas. What I saw was a 1995 TV movie which has a better rating on IMDB. They both featured Cuba Gooding Jr. As a much older character in the 2012 film of course. I loved the film. It works as a war movie and as one about race relations. I loved the flight scenes, for a TV movie they were quite impressive. I loved the cinematography. There was footage from the cameras mounted on the planes of attacks. I bet those were actual films from WWII by the real Tuskegee Airmen. This should not be a spoiler. There is a subgenre of films about the training and deployment of a unit. I love that particular subgenre. In all of them man of the characters die. That's not a literary convention, it's not done to enhance the drama, it's because they are about war, and that's what happens in war, men die. Of my father's squad of 16 men only 3 of them survived World War II.
Rosh Hashanah, the Jewish New Year, started last night. That's a holiday that means absolutely nothing to me. It's significance is purely religious and I don't believe in god so there's no way he's reviewing my actions of the last year. I have absolutely no desire to go to shul. Lots of people are saying l'shanah tovah to me. Literally it means "For a Good Year." Does that bother me? Of course not, I like it. They are being nice to me. The fact that I don't believe doesn't change that. I take it to essentially mean the same as namaste, the Jew in me acknowledges the Jew in you. Atheists who take offense at things like that really are a lot like the Christians that object to "happy holidays." It's the thought that counts.
I had more to write but it's now so late I don't have time. I hate when I do that. I have them written down so I'll get to them soon.
Bacon and Eggs today? Sounds good. I have a common Monday dilemma. I have therapy till 4:30. Then I have to be back in the City at 8:00 to see Ian Fitzgerald at Rockwood Music Hall. Do I come home in between? I'll see how I feel. Maybe I'll take a long walk. Seems like a day for it.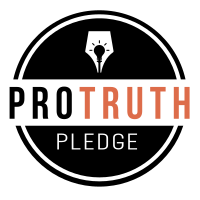 I signed the Pro-Truth Pledge:
please hold me accountable.







Memories: Not that Horrid Song - May 29, 2018
Wise Madness is Now In Session - May 28, 2018
The NFL and the First Amendment - May 27, 2018
On The Road Again - May 26, 2018
Oliver the Three-Eyed Crow - May 25, 2018



creative commons
This work is licensed under a Creative Commons Attribution-Noncommercial-Share Alike 3.0 License.
Horvendile September 14, 2015




Follow on Feedly