I became insane with long intervals of horrible sanity.
Edgar Allen Poe
The trouble with fighting for human freedom is that one spends most of one's time defending scoundrels. For it is against scoundrels that oppressive laws are first aimed, and oppression must be stopped at the beginning if it is to be stopped at all.
- H. L. Mencken
Many people would sooner die than think; In fact, they do so
-Bertrand Russell
What I have been telling you, from alpha to omega, what is the one great thing the sigil taught me — that everything in life is miraculous. For the sigil taught me that it rests within the power of each of us to awaken at will from a dragging nightmare of life made up of unimportant tasks and tedious useless little habits, to see life as it really is, and to rejoice in its exquisite wonderfulness. If the sigil were proved to be the top of a tomato-can, it would not alter that big fact, nor my fixed faith. No Harrowby, the common names we call things by do not matter — except to show how very dull we are ...
-James Branch Cabell
September 26, 2016 - 12:33 a.m.
On My KayDar
I can't believe how late it is. I have to get up by 8 AM tomorrow and it's close to midnight and I only got 5 hour sleep last night and was on the go all day. But that's why they pay me the big bucks. Oh wait, they don't. OK that's why people think I'm insane. My Gentle Readers know that I just have the right priorities.
Last night was special, I got to see Dar Williams at City Winery. It was part of her 20th Anniversary of Mortal City tour. She did three nights there. I'm not about to start counting, like I said I should go to sleep soon, but I think this is the album that has the most songs in Dar's long term repertoire. If you have seen Dar in concert you've likely heard As Cool as I Am, February, Iowa, The Christians and the Pagans, and The Ocean. Those are all hits. When you hear them you sing along. Last night's audience did, I did.
I had planned from the start to go to this show with Brianne. I chose Saturday because that was her night off. Then Thursday she started a new job and found that she had to work. I had to find someone to go with. After two people had to back out after saying yes three people said they could go. The first to respond was Kathryn aka Kay. Last time I had a plus one at City Winery she went with me too. If I asked you feel complimented. When I ask people to go to shows with me I want two things, someone that will appreciate the show, and someone that I find good company. Kathryn certainly fits that bill. I had some issues getting there on time. The
decided to run express from Union Square to Bleecker Street to Brooklyn Bridge and none of us heard them make an announcement. I had one more stop to go. So I had to go to Brooklyn Bridge then turn around. I still made it about 10 minutes before show time. I texted Kathryn what happened and she speeded things up by ordering my dinner for me.
Dar made a very interesting choice of opener, a writer Ted Conover, who is also a storyteller. He's been on The Moth. It was great. He told about the year he spent as a prison guard at Sing Sing. He did that to research a book on it. That's his modus operandi; he immerses himself into a culture. His story was fascinating and totally held our attention.
Dar had a three-piece band, keyboards, guitar/mandolin/violin, and a drummer. They keyboard player was her usual accompanist. I'm totally blanking on his name which is ridiculous. I've done merch for him. This was the best I've heard Dar sound with a band.
She did the entire album in order. She talked more than usual, yes that's possible, giving some background for the songs. Dar talking is always a big part of the fun. Most of the audience wants to be Dar's friend and be able to have coffee and conversation with her.
That's also the way I feel about Kathryn, I knew she's be a fun person to see Dar with even though it was her first time. She appreciates the perfection of Dar's songwriting, and perfection is the right word to use. The difference between the right word and almost the right word is the difference between lightning and a lightning bug. Dar don't just use the right words but the right notes. Her melodies are as beautiful as a Romantic composer. I have often discussed how she ruined a generation of women singer/songwriters by making it all look so easy. They think, all I have to do is write about my life and my emotions to be make songs. No that's just the surface of what Dar does. So few people can write like that. Her melodies are not just beautiful but varied. She never falls into the trap of writing drones. The songs vary in tempo and feel. Just look at the progression of the first for songs on Mortal City;
As Cool as I Am
February
Iowa
The Christians and the Pagans
It's not that they sound like they were written by different songwriters; they sound like contrasting facets of the complex person. Someone who is complex but who appears simple.

Everyone knows Dar's song The Babysitter. Her babysitter was not at the show but her child's babysitter was and joined her onstage. Her name is Lucy Wainwright Roche. Dar gave 12-year-old Lucy credit for reminding her what was important in a song, that it wasn't the details of the sound mix. Dar knows what's important.

After the show Kathryn and I hung around and talked and waited to speak to Dar. I always wait my turn and let other people go first. I really shouldn't have last night as I was in a rush to get home at a decent hour as I had to get up early today. Just as I'm now racing to finish this by midnight. It's now 12:18. Unless a TARDIS materializes I'm going to overshoot my target. I got to talk to Dar for a bit and got a great hug. Then Kay and I went outside and I said goodbye to her and got another great hug. Then I walked over to the
a mile away. Then there was a long wait for the train. Then a moderate wait for the
. Then a long wait transferring back to the local
. I think I might have ended up on the same
as I started on. The final result was getting to Pelham Bay well after the last bus back to City Island left and on Saturday that's late, 12:53. So I had to get a cab, at least there was no wait for that. When I got home I was too keyed up to go right to sleep. I didn't get to bed till 2:30 and was up around 7:30.
This morning the wonderful Jane drove me to WFUV for the second day of the pledge drive, my first. I was there and supervising from 9 AM till 8:30 PM. We had a brand new form to take pledges on. It is so much better than the old one. I was emailed a copy so I could learn the ins and outs. The phone volunteers were too. I was able to get students who had never looked at it before to take calls immediately when we got swamped and for the most part they did fine. There are a few glitches and foibles. We came up with workarounds for most of them till they can be fixed. We are also making a list of issues that need to be addressed.
I of course loved it. I enjoy being kept busy. I had some old friends there, Ellen, Gary, Brian, and Ken. I made some new friends. Sunday is my favorite music at the station, the two Irish shows, Ceol na nGael and A Thousand Welcomes followed by the two folk shows, Woody's Children and Sunday Supper. I love all the hosts too. John Platt who I often write about hosts Sunday Supper. Other staff friends there were Linda, Danielle, Cara, Chuck, George, and Jeremy. I made a new friend named Danielle too because we like things to be confusing.
When I got home I had to set up the event for John Platt's On Your Radar. Now I have to get to sleep It's way too late. I'll leave out all the idiot stories and even when I ate. No I have not been kidnapped, this is really me. I'm just pressed for time.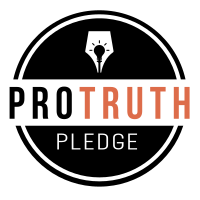 I signed the Pro-Truth Pledge:
please hold me accountable.







Memories: Not that Horrid Song - May 29, 2018
Wise Madness is Now In Session - May 28, 2018
The NFL and the First Amendment - May 27, 2018
On The Road Again - May 26, 2018
Oliver the Three-Eyed Crow - May 25, 2018



creative commons
This work is licensed under a Creative Commons Attribution-Noncommercial-Share Alike 3.0 License.
Horvendile September 26, 2016




Follow on Feedly