I became insane with long intervals of horrible sanity.
Edgar Allen Poe
The trouble with fighting for human freedom is that one spends most of one's time defending scoundrels. For it is against scoundrels that oppressive laws are first aimed, and oppression must be stopped at the beginning if it is to be stopped at all.
- H. L. Mencken
Many people would sooner die than think; In fact, they do so
-Bertrand Russell
What I have been telling you, from alpha to omega, what is the one great thing the sigil taught me — that everything in life is miraculous. For the sigil taught me that it rests within the power of each of us to awaken at will from a dragging nightmare of life made up of unimportant tasks and tedious useless little habits, to see life as it really is, and to rejoice in its exquisite wonderfulness. If the sigil were proved to be the top of a tomato-can, it would not alter that big fact, nor my fixed faith. No Harrowby, the common names we call things by do not matter — except to show how very dull we are ...
-James Branch Cabell
May 05, 2015 - 12:15 p.m.
Party Like It's 2015
I'm still annoyed that I can't make the default style on Word "No Spacing." I don't get at all why they want to limit user's options. It's some sort of control freak thing. I often start with things like that because the first thing I do when I start writing is deal with the quirks of Word.
Yesterday I trekked Upstate to the Fordham Rose Hill Campus in the Bronx for the WFUV volunteer party and yes I said Upstate and I'm not taking it back.
The party was at 6 PM That meant evening rush hour and the
running express! That makes the trip so much faster. It's not a short walk but I can walk from the
and not have to wait for a bus. It's faster than taking the
to a bus. The
runs local in the Bronx.
I got to the party about fifteen minutes early and was disappointed I wasn't one of the first arrivals. When I had a car I was always the first one there. When I had a car and lived in Oakland Gardens the trip took less than half an hour even during rush hour most times.
Over the years I've missed two parties. Once I was taking care of my mother and totally forgot about it. Then last year I had a dilemma because Bobtown was playing in Woodbridge and I went to that. So this year I went wearing my Bobtown t-shirt. I liked the result. Nobody figured out that's why I wore it, who would keep track of my doings well enough to know that's why I missed the party last year? It would be creepy if somebody did. But several people asked me about it. I was asked a few times if they were played on WFUV and I said, "Only during John Platt's show." Maybe somebody will look up Bobtown or listen to John because of that.
I just read a list of words to eliminate from your writing, one was "Maybe" I just used it. The writer was wrong, expressing uncertainty is not the same as being uninformed. Being certain when you shouldn't be is being uninformed. Oh another word she said to never use was "never."
The Volunteer Party is my ultimate social butterfly event. I know most of the people there and make sure to circulate. I grabbed a chair but hardly sat in it. I went from group of people to group of people and talked. I also ate. There was popcorn on the tables that I can't eat but there was pirate booty that I could! The dinner was barbecue! That might just be my favorite cuisine. I had pulled pork, fried chicken, and macaroni and cheese. What I felt bad about was that they had a favorite food that I can't eat, "corn and a cob." Yes that was how it was labeled. And I lied before what I really ate was "pull pork' I guess I had to pull it out of the tray.
There were games to play. You could spin a wheel or drop a token in a Galton Board to win prizes. I won CDs. I cheated. But I wasn't given the CDs. I just kept playing till I won. Well actually Laura just gave me the CDs so I'd go away. But I really did eventually win.
There was a pie eating contest. It was just whipped cream on a crust. I had already eaten a ton but I wanted to try. Jim was in it too. My only goal was to beat him. I didn't care if I came in second to last if he came in last. In the end it was just us. I won! Yes I am the biggest pig. I won two CDs for that too.
Somebody called Jim my twin. I strongly objected. I said to at least call him my evil twin. The theme of the party was Western Hoedown. We were given sheriff badges. I said that I should have been given a marshal's badge and Jim a deputy's. Not that I'm competitive.

There was a costume party. I didn't know about the theme but some people dressed up. I booed Jim. A plaid shirt is not a costume. George gets credit for wearing a tiny cowboy hat. I'm totally blanking on who won .There were three of them. They were good. They deserve credit. I can remember one person and I'm blanking on her name. It is really hard not having a brain. Forgive me winners for I know not what I do.

It was my first time seeing Lori not LORi in ages. Don't tell her but I know it's not because she hates me. But that is our secret. In public it's all "LORi hates me!" I got to show off that I finally remembered Deirdre's name. She's a graduating senior. It was also the going away party for the seniors that work at the station. I always bond with some students too.
OH and Sam was there. I kept missing her at the drive. Sam used to be the volunteer supervisor, or liaison, or whatever the position is. Am I a volunteer supervisor? That's what I call myself. In any even Sam graduated last year. She still comes back to volunteer.
After the party Sam led people in a dance, I forgot the name, but we do it every year. I did not participate. I had just eaten an entire pie. I am pretty sure that I'd have exploded.
There was one final contest. There was a jar with chocolate coins in it and we had to guess how many without going over. I said that the winner should win the coins. That's what I wanted to win. My guess was awful. Dickson won. He said 80 and the answer was 82. I said 53. I actually thought it was in the high 60s but so did everyone else so I made a strategic pic. Dixon won the coins. That's the one prize I really wanted. He let me have one. Yes I ate it even with a belly full of pie.
I left and started walking to the
. I almost made it off campus, about half the walk, when I realized I forgot my hat. I had to take it off during the pie contest. Oh I forgot to tell you that you couldn't use your hands. They gave us a poncho and sunglasses to wear. So yes I was covered in whipped cream. To break the crust I smashed it with my chin. I could not wear a baseball cap while doing that. So I walked back and as soon as I got close Linda shouted, "You forgot your hat!"
So remember how I walked six miles the day before. I was fine all day but I had some abrasions on my feet. Now they were hurting. I didn't want to walk again .But Rona and Bob were still there. I asked and they gave me a ride to the
, The
is not express in the Bronx coming home so it's easier to take just one train. That made things easier and I got a few more minutes with friends.
So that's the tale of the 2015 WFUV Volunteers' party. I took no pictures. I left out most of the people I talked to. To go to the party I had to miss Jean Rohe at Rockwood Music Hall. You know that hurt. I told her and Fred who was there to tell me that it sucked. I'm pretty sure all she did was mime and Jackson Browne and Dawes covers. Next year I'll have to wear a Jean Rohe shirt to the party. That means she has to make a shirt. I better tell her.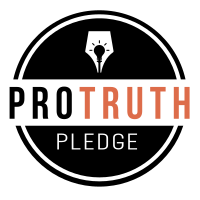 I signed the Pro-Truth Pledge:
please hold me accountable.







Memories: Not that Horrid Song - May 29, 2018
Wise Madness is Now In Session - May 28, 2018
The NFL and the First Amendment - May 27, 2018
On The Road Again - May 26, 2018
Oliver the Three-Eyed Crow - May 25, 2018



creative commons
This work is licensed under a Creative Commons Attribution-Noncommercial-Share Alike 3.0 License.
Horvendile May 05, 2015




Follow on Feedly