I became insane with long intervals of horrible sanity.
Edgar Allen Poe
The trouble with fighting for human freedom is that one spends most of one's time defending scoundrels. For it is against scoundrels that oppressive laws are first aimed, and oppression must be stopped at the beginning if it is to be stopped at all.
- H. L. Mencken
Many people would sooner die than think; In fact, they do so
-Bertrand Russell
What I have been telling you, from alpha to omega, what is the one great thing the sigil taught me — that everything in life is miraculous. For the sigil taught me that it rests within the power of each of us to awaken at will from a dragging nightmare of life made up of unimportant tasks and tedious useless little habits, to see life as it really is, and to rejoice in its exquisite wonderfulness. If the sigil were proved to be the top of a tomato-can, it would not alter that big fact, nor my fixed faith. No Harrowby, the common names we call things by do not matter — except to show how very dull we are ...
-James Branch Cabell
May 04, 2015 - 10:49 a.m.
I'm Walking Here!
It's only 9:15. That's a much earlier start than I usually make. There was a time I routinely started before 9:00. I can't seem to do that anymore.
Today should be easy. After a week where I hardly did anything I did three things yesterday. I saw a plethora of people. Now let's see if I can translate that into words.
Yesterday morning I saw that Carolann posted this:

If you look down to 2 PM you'll see that Mark Allen Berube (beh-roo-bee) is playing. He's not only a favorite singer/songwriter but Carolann's husband. Did anyone who knows who Mark is not know that? I was about to cut that out as everyone does know it but that's not true. Some of My Less Fortunate Gentle Readers know neither Carolann nor Mark.
Greenwood Playground is in Brooklyn. I live I Brooklyn. It is just five miles from me. It should not take me an hour to get there. But it did. It's three trains and it was Sunday. It would not have been that much slower to walk. I've done four and a half miles in a hour. OK that's not true. I walked four miles in whatever time it takes to average 4.5 miles an hour. The upshot is that I arrived a little late. Not too bad, Carolann told me I came during his first song. Do I remember what it was? Please don't ask stupid questions.
It's hard to tell from the poster what Greenwoodstock is. It was hard to tell from being there. It might have helped if I paid attention. There were booths set up like a craft's fair. There were some things for kid's to do. At one end, away from the booth's there was a stage set up. That's where I was. There were some kids dancing to Mark's music. Mark does not play dance music. That didn't seem to matter. What was unusual was that it was boys. Usually it's the little girls that dance. Usually it's the teen girls that dance. Usually it's the adult girls, well women, that dance.
Mark mixed children's songs with his own. One was from Schoolhouse Rock. It had math! Carolann had to tell me where it was from. He also did his own the Higgs Bosong. I got to geek out. That's my song!
He did it all on electric guitar. That's how he should perform, well except in the Budgiedome and other purely acoustic venues. Mark is very much not Kumbaya. He's punk folk. Mark has the ability to be very cutting yet come across as a nice person. I think I might be the same way. I'd like to think people think I'm nice and I'd like to think that people get when I eviscerate people and especially bad ideas.
After the show I very much did not make a quick getaway but stayed to talk to Mark and Carolann, even a bit with son. They are part of the plethora of people. I don't think three counts as a plethora though, only part of a plethora.
Now if Mark really loved me he would have had them schedule him from four to five. The Park is right next to the Fort Hamilton Parkway stop on the
train. I had to be at Rockwood Music Hall at six o'clock. His show ended at three. I had a lot of time to kill. The subway ride is something like half an hour with almost no walking on either end. It was silly to go home, hang out for an hour, then go out again. I'd spend all my time on the subway. But it was a beautiful day. So I had an idea. I'd walk to Rockwood. I checked on Google Maps, it was 6.2 miles. I could do that in a little over two hours. I know I said I could walk faster than that but that's not with having to cross streets and walk through a city and I was in better shape them. I have been pretty much vegetating for months. I'm terribly out of shape. But the thing is I know I can always walk. I never get in that bad shape. So I decided to go for it.
I don't know what time I left. Probably around 3:30. I know that Google Maps said I'd arrive at 5:42. I didn't know how to walk there so I used Google Maps. I did something silly. I had it navigate, tell me what to do turn by turn, instead of just looking how to go. I was afraid it would be complicated. The problem is that navigation eats up the battery. To make it more fun I went the way I knew less well. Then my battery died on Smith Street. I knew it said to take Smith to Jay. I'd figure out what to do then. Crossing the Manhattan Bridge had to be the best option. What I discovered was that Smth Street becomes Jay Street. And it helps that there were signs towards the bike route on the Manhattan Bridge. When you drive over the bridge you go straight down Flatbush Ave which leads onto the bridge. I walked across it a couple of years ago and knew that the pedestrian entrance was a few blocks east of there. Guess what, it's on Jay Street. If I had simply looked at the full directions from the start I'd have found it no problem without the full navigation and my battery wouldn't have died.
The walk was still fun. The weather was great. I was just wearing a t-shirt. OH it was 64° when I left my house so I made it a long sleeve. It was 74° when I get to the playground. So I was actually overdressed. At least I wore my sandals for the first time this year. Now if I had worn light pants instead of jeans it would have been nice.
The walk was a lot of fun especially as the neighborhoods got nicer and especially crossing the bridge. The sun over the Brooklyn Bridge and East River was perfect. A photograph is better than a word picture. Sorry. I made one stop on the way. When I first got on the bridge I saw a woman looking at a map and asked if she needed directions. She was French. She was heading across the bridge. She asked me if there was a subway up ahead. Yes she was lost. She just wanted a subway back to Manhattan and didn't know which one. I didn't know the closest stop. I looked on her map and saw it was York Street and directed her. That took maybe five minutes. So you know how Google Maps said I'd get there at 5:42. I got there just about 5:47. With the five minute break to talk to the woman it nailed it.
I was at Rockwood to see Sasha Papernik (PAP-er-nik not paper-nik). I just learned the pronunciation last night. She introduced herself to me as Sasha. We met socially first. She's Justin Pointdexter's wife, fiancé when we met. This was a day for musical couples. Justin played in Sasha's band. Carolann didn't play but she did do Mark's sound.
When I got there I saw Fred sitting in a stool right by the door. I wanted to sit as I'd just walked six miles. By the way Google maps on my computer says 6.1 not 6.2 miles Maybe the world shrunk since yesterday. The problem with where Fred sat was we couldn't see Sasha behind the piano. There were only two table set up and not many seats. When I arrived there were things on the seats. They were picked up so we went to sit in front of the stage.
Sasha plays piano an sings. She's classically trained and plays a broad mix of songs. Yesterday it was largely Russian folk songs, with a Gershwin tune and a classical piano piece thrown in. I of course forgot which one. Hey you know I'm an idiot. I know the Gershwin, it's The Man I Love but they did it he way it was originally written, The Girl I Love and Justin sang it. The original show it was written for never opened and Ira Gershwin reworked it when it was put into a new show. Sasha also writes are own marvelous songs. What she doesn't do is play often enough. I think it's been a year since I've seen her play. That's way too long.
I said my goodbyes to Fred, Sasha, and Justin and left. I heard someone behind me call my name. It was Mel, the door guy at Rockwood. Hey I remembered his name. I never remember his name. I asked it again yesterday. I go there often and he's nice so we got friendly. While talking to him I heard somebody behind me call my name. It was Marty. He's a WFUVvolunteer. He was there for a later show at Rockwood 2.
Sasha was on Stage 1. He and his wife were looking for a dessert, We walked by the Sugar Shack. I said, "this place is good and my buddy work's here." Then I spotted Joe and said hi to him. The Gelato case was smashed by a drunk so Marty and is wife moved on. While I was talking to Joe I heard somebody behind me call my name, It was Justin. Yes it was people call my name day. And now I think I've mentioned enough people to justify my use of plethora. Justin, Sasha, and Richard, were walking to dinner and invited me to join them. Money's tight so I declined. Too bad I love post-concert dining. I didn't take any pictures of course as my battery was dead. But Richard is a photographer and I want to you show you what might be my all-time favorite musician photo that he took of Sasha. Not last night. This was last year. You might recognize the prop.
That's the piano that mysteriously appeared under the Brooklyn Bridge. I told Sasha that should be her next album cover. It would be perfect if the album had Rhapsody in Blue on it. She did her own arrangement of that.
Now for some sad news. Here are this morning's standings in my Fantasy Baseball League.
Your beloved Batnoses have slipped to second place. We've been hit by injuries and had two players suspended. We will bounce back. Now my leftover pancakes await me. Another busy day today.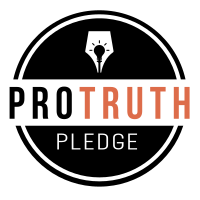 I signed the Pro-Truth Pledge:
please hold me accountable.







Memories: Not that Horrid Song - May 29, 2018
Wise Madness is Now In Session - May 28, 2018
The NFL and the First Amendment - May 27, 2018
On The Road Again - May 26, 2018
Oliver the Three-Eyed Crow - May 25, 2018



creative commons
This work is licensed under a Creative Commons Attribution-Noncommercial-Share Alike 3.0 License.
Horvendile May 04, 2015




Follow on Feedly