I became insane with long intervals of horrible sanity.
Edgar Allen Poe
The trouble with fighting for human freedom is that one spends most of one's time defending scoundrels. For it is against scoundrels that oppressive laws are first aimed, and oppression must be stopped at the beginning if it is to be stopped at all.
- H. L. Mencken
Many people would sooner die than think; In fact, they do so
-Bertrand Russell
What I have been telling you, from alpha to omega, what is the one great thing the sigil taught me — that everything in life is miraculous. For the sigil taught me that it rests within the power of each of us to awaken at will from a dragging nightmare of life made up of unimportant tasks and tedious useless little habits, to see life as it really is, and to rejoice in its exquisite wonderfulness. If the sigil were proved to be the top of a tomato-can, it would not alter that big fact, nor my fixed faith. No Harrowby, the common names we call things by do not matter — except to show how very dull we are ...
-James Branch Cabell
July 15, 2016 - 11:47 a.m.
Pictures and Pokémon
I was hesitant to post Yesterday's entry about stage banter but it proved quite popular. It shows I am write about one thing. Artists are not the best judges of how their work will be received.
When I left the house yesterday a miracle occurred, I remembered to bring my umbrella even though it wasn't raining. I got off the subway and without even looking at sky you could feel it was going to rain; the humidity was 150%. I might be exaggerating just a bit. This is how it looked.
That's even more ominous than it looks as the building on the right is one of Trump's. When I felt a few drops I was prepared. I ducked under cover and whipped out my umbrella. I stepped out and … it had stopped raining. I put closed the umbrella but held it. A block later it started to rain for real. The problem was the wind whipped up so strong that the umbrella couldn't take it. I was by the Time Warner building and ducked inside. I wasn't the only one. But I was lucky. I was hardly wet. The rain didn't let up so I decided to make the best of it and eat at Whole Foods. While I was there I checked out the grind your own peanut butter. They had my favorite, chocolate peanut butter. They mix chocolate chips with the peanuts in the hopper. It is so good.
They had some great things in the buffet. I had buffalo chicken, sweet chili chicken, plantains, and something I shouldn't have, roasted corn. The cob was small and I decided to risk it. I'm fine, didn't get sick, and got to have a food I love. I loved all of it but next time I stick to the sweet chili as that's better than their buffalo.
I sat and ate in in the dining area and got up to leave and what did I find? It's what I didn't find, my umbrella. I had strapped it to the outside of my bag and it wasn't there. It had slipped out. I asked if it had been found. It hadn't. I retraced all my steps. It wasn't there. It had been found by someone that kept it. Oy.
When I was almost done retracing my steps, when I was by the checkout I heard someone call my name and say, "What are you doing here?" It was Seth. I think Seth is the person I've run into the most often. I should start keeping track of these things again. Seth's only competition is Jean. I've run into her fewer times but I haven't known her nearly as long. This was a nice bonus. I had great food; Oh, I didn't tell you that for dessert I had the peanut butter. So I had great food and ran into a friend and we stood there and talked for about 15 minutes.
When I got outside it was bright and sunny! So I didn't get drenched. In fact, it had warmed up. When they rain came the temperature dropped 10 degrees. Now it warmed up again but it was not as humid. It was hot enough that when I got back to City Island I had ice cream. Do not try and figure out how many Calories I consumed; your calculator won't be able to handle numbers that large. It was ten times ten times ten times ten; ten raised almost literally to the power of infinity Calories. Anyone get the reference?
Many mornings I wake up around first light. When I do I go to the bathroom and then right back to sleep. This morning I couldn't. I had to get my phone first and take a picture. This is how it looked out my window.
There's a lot of beauty out there if you look for it. Photography is the art of seeing. A wonderful thing about camera phones is that you can often share the beauty with the world.
Camera phones are also the key to my plan to become a zillionaire. I invented a new game app that is going to sweep the world, Stop-P-Go. No I am not stealing the idea of Pokémon-Go. In fact, this game is almost it's antithesis. In Pokémon-Go people hunt virtual creatures and capture them by throwing virtual balls at them. IN Stop-P-Go the players hunt Pokémon-Go players and score by throwing real water balloons at them. When you find the Pokémon-Go player first you take her picture. Then you throw the balloon, then you take a picture of her soaked. Why the first picture? Otherwise someone could take credit for the person you hit with the balloon. If you take it first you must have known she's be the one to be hit. You upload the pics to the app along with your location. It then verifies that there was a Pokémon player in the area. It needs to hack into the Pokémon network. Think they will mind?
At first I thought the game was a public service. The last thing we New York City needs is even more people walking around looking down at their phones and not where they are going. Getting soaked a few times might discourage them. But thinking it through I realized that will be counteracted by the Stop-P-Go players who will also download the Pokémon-Go app to track the players. So they will be walking around looking at their phones. So I won't be helping the world but I'll be rich so what do I care?
After I my adventures at Whole Foods and going to my PO Box. I went to my school's library to recharge my phone. They have recharging stations. It's great, I sit and read in a comfy chair and read Game of Thrones while my battery charges. So while I'm sitting there trying to read one of the student librarians was playing Pokémon-Go. See how this all hangs together, the common threads of phones and Pokémon? Not only was she playing she was giving a play by play to her co-worker. Librarians are supposed to shush the people talking, not talking so other people need to shush them. I didn't but I was sorely tempted.
I've written 1055 words and I thought I had nothing to write about today. All this was supposed to be the short introduction to whatever I decided to write about. I'm not complaining. Now I can make a ham and cheese omelet. That's what's on today's menu.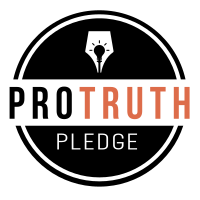 I signed the Pro-Truth Pledge:
please hold me accountable.







Memories: Not that Horrid Song - May 29, 2018
Wise Madness is Now In Session - May 28, 2018
The NFL and the First Amendment - May 27, 2018
On The Road Again - May 26, 2018
Oliver the Three-Eyed Crow - May 25, 2018



creative commons
This work is licensed under a Creative Commons Attribution-Noncommercial-Share Alike 3.0 License.
Horvendile July 15, 2016




Follow on Feedly