I became insane with long intervals of horrible sanity.
Edgar Allen Poe
The trouble with fighting for human freedom is that one spends most of one's time defending scoundrels. For it is against scoundrels that oppressive laws are first aimed, and oppression must be stopped at the beginning if it is to be stopped at all.
- H. L. Mencken
Many people would sooner die than think; In fact, they do so
-Bertrand Russell
What I have been telling you, from alpha to omega, what is the one great thing the sigil taught me — that everything in life is miraculous. For the sigil taught me that it rests within the power of each of us to awaken at will from a dragging nightmare of life made up of unimportant tasks and tedious useless little habits, to see life as it really is, and to rejoice in its exquisite wonderfulness. If the sigil were proved to be the top of a tomato-can, it would not alter that big fact, nor my fixed faith. No Harrowby, the common names we call things by do not matter — except to show how very dull we are ...
-James Branch Cabell
April 06, 2017 - 9:02 p.m.
Time and Bag, Lost and Found
This is so sad. I left WFUV early today so I could prepare for my Fantasy Baseball league draft and I've done nothing and I'm getting such a late start on writing this. Ideally, I'd be asleep in 40 minutes. That's' not happening. I haven't written in days and I'll do my best to catch up. Nothing that exciting has gone on as I've spent most of my waking hours at the station for the pledge drive.
It's an odd drive as my usual partner in volunteer supervising crime Jim couldn't get away from work so I'm on my own. That obligates me to say that things run so much smoother without him. The theme for the volunteer party is going to be "Yay! Jim wasn't at the drive!" Something tells me that will only be acknowledged in my head. That doesn't make it any less true.
We have something new going on, a direct link from the supervisor's computer to membership. That makes things much easier. There are a lot of special things that go on and have to be taken care of and it cuts out several steps.
On the bad computer side one bank of computers has been having internet connection issues all drive. It's direct ethernet and it's pretty hard to explain why they have problems and not the other computers. George the head of engineering has spent a lot of time trying to get them working right. My computer is one of the problem children.
Yesterday one of the volunteers pointed to a musician in the station lobby and asked me who it was. I'm blind but he was carrying a banjo and wearing the right hat so I said, I think it's Nick Russo from Banjo Nickaru. It was! I ran out and to say hi. He's playing John Platt's On Your Radar on Tuesday. I'm bummed that I can't go; It's the night of my Seder. I love the other artists too, Danny Schmidt and Carrie Elkin. At least this way I got my hug from Nick and the band's album, Very Next Thing. He introduced me to Betina Hershey who is in the band too. I had seen her 15 years ago at the Fast Folk 20th Anniversary show. I wrote about the show and her and compared her to Carey here, That's All Folks . I told her I'd send her the link, consider it sent.
I had my therapy appointment on Wednesday. It was early, 10 AM. That was easier than usual as I've been getting up early. The bad part is as it's on the hour I can't take the bus from the train station to the hospital, that runs one an hour and gets there around a quarter after the hour. The weather wasn't bad so I didn't mind walking the 1.4 miles. I got there early. I sat on the Group W bench and read the Times waiting for 10 o'clock. Ten rolled around and Connie, my therapist didn't come out for me. By 10:15 she still hadn't come for me. I checked my calendar. The appointment was for 10:30. I could have taken a later train and then taken the bus. Oh well, like I said, it was a nice day and the walk was enjoyable. 10:30 rolled around; Connie didn't come for me. That happens, therapists fall behind sometimes. Ten minutes later she still didn't come out and I went to reception which Is not near her office. I was afraid she'd come when I was there but I didn't want to wait forever. I just realize I should have just called, but then I wouldn't get to flirt with Diana the receptionist. I got there and told her I was waiting. She looked at the schedule and I wasn't on it. But she remembered making the appointment. That's an advantage of flirting, you are remembered. Then it hit her. Connie was at a meeting. Diana said she called me on Friday to cancel. I didn't get a message. We were going to figure it out but it was now 10:45 and the bus back to the station is at 10:48. I had to run and she said she'd call me later. I got to the bus stop right on time. Too bad that the bus leaves at 10:45, it's 48 after the hour in the afternoon hours I usually take. So once again I had to walk the 1.4 miles. The weather had turned gray and cool so the walk was not as nice. I made the train that I originally planned on taking when I thought the appointment was half an hour earlier. I took the train to Fordham as I was back volunteering. I had wasted three hours on an appointment that I never had. I wasn't mad at Diana because she clearly felt bad. She did call me when she figured out what happened, she had called the wrong area code. She apologized profusely. I told her that I still loved her. It's not about making a mistake but the response to it. She took responsibility and was sincerely sorry so it was water under the bridge. We all make mistakes. I even made one once. It was on June 3, 1981 at 6:32 PM.
The Banjo Nickaru album just finished. It was great. I knew it would be. Hey it's before 9. I won't be up that much later than I planned.
I got good news via email tonight. The MTA found my backpack! I'll pick it up next week. I won't be able till to then. I can't do it on Monday; I'm going into Jersey to record some radio shows with Brian and lost and found is well out of the way. Tuesday is the Seder and it's well out of the way for that too. Wednesday I see my psychiatrist which is in the opposite direction. I'll have to figure out which inconvenience is the most convenient. Does that make sense to anyone?
Now to post this then go to sleep. I'm getting up at 5 o'clock for the last day of the drive.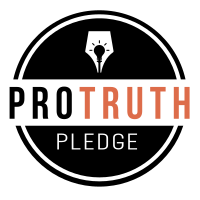 I signed the Pro-Truth Pledge:
please hold me accountable.







Memories: Not that Horrid Song - May 29, 2018
Wise Madness is Now In Session - May 28, 2018
The NFL and the First Amendment - May 27, 2018
On The Road Again - May 26, 2018
Oliver the Three-Eyed Crow - May 25, 2018



creative commons
This work is licensed under a Creative Commons Attribution-Noncommercial-Share Alike 3.0 License.
Horvendile April 06, 2017




Follow on Feedly