I became insane with long intervals of horrible sanity.
Edgar Allen Poe
The trouble with fighting for human freedom is that one spends most of one's time defending scoundrels. For it is against scoundrels that oppressive laws are first aimed, and oppression must be stopped at the beginning if it is to be stopped at all.
- H. L. Mencken
Many people would sooner die than think; In fact, they do so
-Bertrand Russell
What I have been telling you, from alpha to omega, what is the one great thing the sigil taught me — that everything in life is miraculous. For the sigil taught me that it rests within the power of each of us to awaken at will from a dragging nightmare of life made up of unimportant tasks and tedious useless little habits, to see life as it really is, and to rejoice in its exquisite wonderfulness. If the sigil were proved to be the top of a tomato-can, it would not alter that big fact, nor my fixed faith. No Harrowby, the common names we call things by do not matter — except to show how very dull we are ...
-James Branch Cabell
March 07, 2013 - 1:47 p.m.
Shameless
I did something this morning I don't think I've ever done before. I turned off my alarm and went back to sleep. When I woke up it was just five minutes before I like to leave.. I raced into my clothes and made the huge sacrifice of not posting the WFUV question of the day. I also raced out without my overshoes which I'll regret later. Walking in the rain and or snow. Then the trains were packed. There was an extra wait at every stop as they struggled to close the doors. When I got to school there was a much longer than normal line at the breakfast cart. Good thing I plan lots of buffer room for unexpected delays. I didn't have time to do anything in my office but I made it to class on time. I didn't need to do anything in my office since I prepared things in advance. When I'm not assaulted by anxiety I'm quite good at these things.
I let a student have it today for hitting one of my hot spots. People were talking as I was trying to explain something. I asked them to please stop. The second I finished saying that he talked. What goes on in the mind of someone who does that? I think absolutely nothing. There is no thinking. Otherwise why would you antagonize someone who has power over you like a teacher? So I dressed him down and explained that he'd get fired if he did that on a job. Why hire someone who is going to annoy you?
My anxiety has been bothering me. It has stopped me from promoting tonight's Christopher Street Coffee House that I was so looking forward to. It was all arranged by me with two of my favorite bands, Pesky J. Nixon and ilyAIMY. I so associate the two bands. They were both in last year's Falcon Ridge Most Wanted Showcase. They both played the Budgiedome. But more than that I feel so similar about them. They are so much good friends as well as favorite musicians. I feel like Pesky J adopted me and that I adopted ilyAIMY. I think this might lead to someone singing "I'm my own grandpa." I bet Rob loves that song. There must be something to my emotions as despite the fact that their music is very different they jam beautifully with each other. ilyAIMY is a rock band, Sure there are folk elements, especially lyrically but Rob shreds the guitar, Heather plays the drum like she's challenging Thor to a thunder battle. Kristen somehow manages to rock the cello. Pesky J on the other hand is like the Weavers. They don't just have folk coursing through their veins but they sweat folk. Pete Seeger would feel totally at home with them even if they look more like Burl Ives.
So you want to see that combination, right? You're not going to let the weather stop you are you?
I'm not going to go into how I'm beating myself up now. Cause I know I shouldn't be beating myself up. It's like apologizing for falling into a diabetic coma. But I probably would if I did it when you were around. Still I'd know it wasn't a moral failing. And this reminds me of what I wanted to write about. I'll start with this cartoon that many of my friends posted on Facebook.
When I started therapy I decided it was important for me to not act like that. There should be no shame in mental illness and the only way to fight the notion that there is shame is to make sure to not act ashamed. So I don't go around saying,. "Hey everybody I'm in therapy!" Well I do here but that's the point. I go around saying "Hey everybody I did __________" about almost everything else. I tell you when I'm going to the doctor, I had Carey update for me about my condition when I was in the hospital. I make sure to treat this exactly the same way.
It is a lot like gays coming out. I have always felt that Harvey Milk got it exactly right. You want to advance gay rights, start by letting people know you are gay. I'm not gay but I out myself as an atheist. I came out as being for fracking yesterday. Let others know that you aren't ashamed and they'll feel less that you should be ashamed. It's why I think Yankee fans should keep it to themselves. They should be ashamed. But that's another story.
As amazing as it always seems to me people like me. If they discover that I'm part of some group they'll be less inclined to hold prejudices against them. It is why I value my friends that hold positions totally contrary to mine. For even when I think the position is immoral I know that they aren't bad people. Then when I hear someone else say those things I don't automatically vilify them.
I was going to go into the Overton Window but I'm running out of time so I'll just direct you to read about it on Wikipedia; Overton Window
Funny thing just happened. I was listening to the Alabama Shakes CD I got from WFUV as I wrote this. I was obviously not listening closely. There were some early songs I disliked. Then some that just faded into the background, Then all of a sudden I heard something really good. I got excited, maybe these are someone I should pay more attention to. I mean it was the WFUV album of the year. Then I realized that Windows Media Player had just gone to the next artist alphabetically, Allison Tartalia. She's the one that sounded great.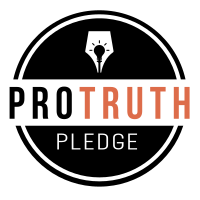 I signed the Pro-Truth Pledge:
please hold me accountable.







Memories: Not that Horrid Song - May 29, 2018
Wise Madness is Now In Session - May 28, 2018
The NFL and the First Amendment - May 27, 2018
On The Road Again - May 26, 2018
Oliver the Three-Eyed Crow - May 25, 2018



creative commons
This work is licensed under a Creative Commons Attribution-Noncommercial-Share Alike 3.0 License.
Horvendile March 07, 2013




Follow on Feedly