I became insane with long intervals of horrible sanity.
Edgar Allen Poe
The trouble with fighting for human freedom is that one spends most of one's time defending scoundrels. For it is against scoundrels that oppressive laws are first aimed, and oppression must be stopped at the beginning if it is to be stopped at all.
- H. L. Mencken
Many people would sooner die than think; In fact, they do so
-Bertrand Russell
What I have been telling you, from alpha to omega, what is the one great thing the sigil taught me — that everything in life is miraculous. For the sigil taught me that it rests within the power of each of us to awaken at will from a dragging nightmare of life made up of unimportant tasks and tedious useless little habits, to see life as it really is, and to rejoice in its exquisite wonderfulness. If the sigil were proved to be the top of a tomato-can, it would not alter that big fact, nor my fixed faith. No Harrowby, the common names we call things by do not matter — except to show how very dull we are ...
-James Branch Cabell
March 08, 2013 - 4:40 p.m.
Farewell to Christopher Street
It's Friday and once again I drove Celebrian to her appointment, this time in the snow. That was easy but parking in the tight spot I got wasn't I took two shots and multiple moves. I was just bragging about my parking skilz too. I'll still brag, most people would not try and get into a spot 6 inches longer than the minivan ... they have only driven once ... in the snow ... when they haven't been driving regularly in a year and a half. I feel totally comfortable driving, it was just judging the length of the car that was hard.
Last night was probably the last of the Village Roots series at the Christopher Street Coffee House. I was the last man standing and I have been closer to kneeling with the help of a cane. When I get myself settled and made some advances in my therapy I'm going to try again. I love having a coffee house. I love my vision for it. Wish me luck. My Gentle Readers should love it if I can make it real. Think of the Budgiedome with heat and plumbing. I might have to find a way of making Manna-Fest Destiny there. That alone justifies having a coffee house. How about calling it the Greenwich Village House of Chocolate and Music. In that order. I'll invite Christine Lavin to christen the series and make her Petite Pain Au Chocolat. Like the way I just dragoon my friends without asking them? Oh right you don't. You're afraid I'm going to dragoon you Nah, I'm just kidding I don't do that, You believe me, right? If I change my middle initial to "O" my name is an anagram of "Dragoon Nosh."
Wasn't I writing about something. Oh yeah, I was. Last night's concert. After school I headed down to the church,. I got there before the bands like I planned. Part of the fun and ritual is me getting there early and hanging out with Tim, the sexton. I'm going to have to drop by sometimes now just to hang with him. I'm going to even miss the church. It will no longer be "My Church." I guess that is as it should be as I'm a Jewish Atheist. Or am I an Atheist Jew? I never could figure out what the difference is but some people get offending if you put those kinds of things in what they think of as "the wrong order." I'm an Atheist and a Jew and "and" is a commutative operation, order doesn't matter.
So in conclusion,. Oh wait. I still haven't actually started to write about the concert. I'll have to do that later as I have to go pick up Celebrian now. I'm writing this in a cafe. I'll finish at home or school. I haven't decided which yet.
The answer is school. I finished teaching, borrowed a thumb drive, transferred it onto my school computer and I'll finish writing it here. I prefer working on a desktop with a keyboard which is why I transferred it from my laptop.
So where was I? Oh yes I got to Christopher Street, talked to Tim, and was waiting for the bands to arrive. What bands? I guess I need to tell you that; Pesky J. Nixon and ilyAIMY. They arrived within minutes of each other. Unfortunately Peter on sound was delayed. After waiting for a while they just sound checked themselves, Ethan, Rob, Eric, and maybe others well know their way around a sound board. It's a tough place to do sound as every spot sounds different. We got that done and Pete arrived before show time so they all the sound people could be on stage at the same time.
The audience was low in quantity but very high in quality. It was filled with friends of the bands. It was one of the best shows Christopher Street has seen. There is a synergy between Pesky J. Nixon and ilyAIMY and it isn't just because Pesky J sounds like a cartoon character and Rob from ilyAIMY is a comic book geek and looks like a Tolkien character. It isn't just that according to Ethan Heather is a female Jake. It's that despite the fact that their music is in totally different styles they share a outlook. They speak the same language just different dialects. I wrote about them yesterday do I have more to add? Pesky J I think of as a vocal band. I go for the singing, but then there are moments where the instrumentation is perfect. I'm not saying there was musical wizardry, it is usually a very simple thing that most musicians could do, but it is exactly the right simple thing. I noticed it last time with Kara's fiddle, this time with Jake's accordion and Eric's mandolin.
The church is always cold and I always say, "next time I'll remember to wear a hoodie. Of course I never do, except when I just happen to be wearing a hoodie. This time I was rescued by Heather. She brought the WFUV windbreaker I lent her at Falcon Ridge. It was just what I needed. I got to be in the hood all night. Too bad it wasn't Pesky J. They were in the studio with John Platt in the afternoon. John said hello through them which is funny as he lives here and I see him all the time. Kathy who lives in the Boston area had me send her love to Pesky J who live in the Boston area. So today I asked Kathy to send the Chicks with Dip my love. They are playing at Kathy's Me and Thee Coffeehouse in Marblehead tonight.
Katherine went to see Jeremiah at the Living Room which started the same time as our show. She went from there over to Christopher Street. She arrived with Robyn who was in town from Rochester, Robyn gave her a ride.
During the first set I had to do the doors, Tim, Peter on sound, and I were the only staff. I figured that in the second set nobody would come in and moved up front with Katherine and in front of Seth. I should have mentioned that Seth was there before. He says I always say I'm afraid he's going to stop liking me and that I shouldn't worry. If I forgot him he'd totally stop liking me. Our friendship is already hanging by a thread because I waited so long to say something. He and Coco and Bruce are going to jump me as soon as I leave school. Yes they were there too.
I had to take care of some business after the show was over then I took the subway home with Katherine.
I felt bad about missed opportunities last night. I should have promoted the show much better. I should have booked an entire season. I didn't. As I kept telling my class as they missed things they had to do, "You can't unring the bell." Too bad: If I had done things right it would have been glorious. Anyone know what I was quoting there?
Tonight's a double header. First over to the Museum of American Folk Art for whoever is playing, I have no idea who it is but it is right by the school and I trust Lara's taste. Then it's down to Jalopy for the Miles of Music Old Time Dance Party. Who is going to join me?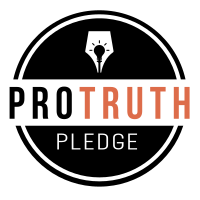 I signed the Pro-Truth Pledge:
please hold me accountable.







Memories: Not that Horrid Song - May 29, 2018
Wise Madness is Now In Session - May 28, 2018
The NFL and the First Amendment - May 27, 2018
On The Road Again - May 26, 2018
Oliver the Three-Eyed Crow - May 25, 2018



creative commons
This work is licensed under a Creative Commons Attribution-Noncommercial-Share Alike 3.0 License.
Horvendile March 08, 2013




Follow on Feedly