I became insane with long intervals of horrible sanity.
Edgar Allen Poe
The trouble with fighting for human freedom is that one spends most of one's time defending scoundrels. For it is against scoundrels that oppressive laws are first aimed, and oppression must be stopped at the beginning if it is to be stopped at all.
- H. L. Mencken
Many people would sooner die than think; In fact, they do so
-Bertrand Russell
What I have been telling you, from alpha to omega, what is the one great thing the sigil taught me — that everything in life is miraculous. For the sigil taught me that it rests within the power of each of us to awaken at will from a dragging nightmare of life made up of unimportant tasks and tedious useless little habits, to see life as it really is, and to rejoice in its exquisite wonderfulness. If the sigil were proved to be the top of a tomato-can, it would not alter that big fact, nor my fixed faith. No Harrowby, the common names we call things by do not matter — except to show how very dull we are ...
-James Branch Cabell
February 13, 2015 - 1:00 p.m.
Runatic on the Run
I can't believe that I'm up early enough to write this before I have to leave the house at 8:45. Let's see if I actually finish. No. I won't. I'll be smart and eat breakfast and write this on the bus. Of course once again the bus WiFi is not working. I will write it now but post it when I get home. I am also contacting he Department of Consumer Affairs and tell them that while Bolt Advertises WiFi the reality is that they don't have it on many busses. This is at least six trips in a row without it. My last four plus Heather's. last week. Have you had WiFi on Bolt recently? I a not a happy customer.
Last night Steve and I went to see RUNA at the Lansdowne Folk Club. OK remind me to never say that any band or musician is my favorite. I have too many absolute favorites. Since the first time I saw RUNA I have said that my plan was to buy a VW microbus, give it a psychedelic paint job, and follow them on tour. There is nobody I love more than RUNA. But that does not mean that I love RUNA more than everyone else. All musicians are not comparable.
OK so I think you picked up that I kinda like RUNA. So now back to an account of the evening. Steve volunteer at the club which means when I go I volunteer too. Before we got there we had the all important job of picking up the pretzels. This is Pennsylvania, you serve hot soft pretzels at a folk club. This is a practice that should be practiced throughout the country, nay the entire world, the entire universe. Ever notice that I get enthusiastic about both food and music?
We set up the tables, chair and stage yesterday so we didn't have to do that. When we got there Steve set up a remote camera to record the show. That was fun but the quality was not the best. But it meant I got to climb up to the balcony which is not open to the public. I always like going to the limited access parts of buildings. Don't ask me why. Somehow being on a balcony without a proper safety rail is fun.
I knew a few of the people at the show including Rod Platt, John Platt's brother. I just talked to him on the phone two week ago when I was at WfUV. The other people I talked to were Shannon' mother whose name is totally escaping me as I'm an idiot, and Charles, Cheryl's husband. I have been meaning to call Charles to help me navigate the social services bureaucracy. Everything is feedback loops. I need social services because of my anxiety but the anxiety not only makes it hard to get the deal with the bureaucracy but makes it hard for me to call Charles for help. Sometimes it isn't fun being me. But it is is interesting. And being me does have it's advantages. I was supposed to be on the guest list but somehow I wasn't. But as it's me and everyone knows me they let me in anyway.
I have been a fan of RUNA since before they were RUNA. They were guests at Cheryl Prashker's All About the Drum show. Cheryl I the band's drummer. I saw them as a trio, Cheryl, Fionán on guitar and bodhrán and vocals, and Shannon on lead vocals and bodhrán, and as a quartet with either Tomoko on fiddle or Isaac on bagpipe and flute. This was my first time seeing them as a quintet. Maggie is the new fiddler and Dave plays mandolin, banjo, and bodhrán. Maggie also plays mandolin on one song and Dave sings lead vocals on one.
The music is mainly Celtic, Irish and Scottish with a side of Appalachian. Of course all those traditions influence each other. The one thing you can be pretty sure of is that if there's a love story it will end badly. I really don't know how there are any Celts left. You fall in love you are either abandoned or you die.
So why do I love the band? They do everything well, duh. They are all exceptional instrumentalists. There are flashier drummers but Cheryl can complement a singer or band as well as anyone. I had to make sure I spelled complement right, I wanted it to be a compliment. I know what's right but I still feel the need to double check that.
While Shannon is the lead singer they others get their chance in the spotlight. Maggie plays a fiddle tune, a I said before Dave sings lead. Fionán and Cheryl have a drum duel.
I was thinking a lot about how to describe Shannon' singing. I wish I had a better musical vocabulary. The first thing I think of is the Celtic/English style of Annie Haslam and Sandy Denny. But Shannon is different. They are closer to what I think of as Bel Canto singing. Is that right? I know Dave Van Ronk wrote about it and said that s what Joan Baez does. Shannon is different. I want to say rougher but that will give you the wrong impression. Perhaps earthier. It's less angelic and more human. It sounds like someone who has lived in the world that's suffered the wear and tear of actually existing but with the echoes of the fair voices of the elves.
I sometimes enjoy when I struggle like that to put words to my thought but don't quite succeed. It lets you know that writing this takes effort! You can see me sweat.
How did I go so long without seeing RUNA? I was not only missing the most recent album but the 2012 album too. I picked up the new one, Current Affairs I am listening to it now. You really need to get this. OK who I going to book them in the New York area? Coco, Carter, Mike, Joanne, Martin? I'm looking at all of you. Maybe I can help them get a gig at the Irish Arts Center or Sub Culture. If the latter felt they couldn't pack the place I'd love them on a double bill with Harpeth Rising. They appeal to the same part of my brain.
After the show I helped put the chairs away and break down the stage. The temporary stage they use I stored under the permanent stage. I have to ask why they don't use that. It' would seem to be so much easier. But even with all that we were home before 11. I knew LORi wouldn't be up when I left hi morning so we said our goodbyes last night.
As I said at the start a miracle occurred and I awoke early today. instead of writing I made breakfast and left coffee for LORi to drink when he wakes up. I know you want to know what I ate, bacon and eggs of course.
Steve drove me to the bus. We planned on leaving at 8:45. We left at 8:45. I wanted to get to the bus at 9"15. We got there at 9:15 and the bus was boarding! That was great as it was 12˚ with a windchill near 0˚. I was actually fine as I was wearing not one but two pairs of long underwear, one of silk and one of fake silk. The silk is warmer. I wore the hoodie I sleep in under my coat.
OK there is still no Wifi so I'll save this and put the computer away.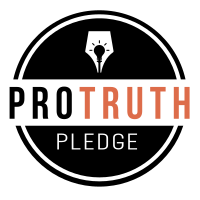 I signed the Pro-Truth Pledge:
please hold me accountable.







Memories: Not that Horrid Song - May 29, 2018
Wise Madness is Now In Session - May 28, 2018
The NFL and the First Amendment - May 27, 2018
On The Road Again - May 26, 2018
Oliver the Three-Eyed Crow - May 25, 2018



creative commons
This work is licensed under a Creative Commons Attribution-Noncommercial-Share Alike 3.0 License.
Horvendile February 13, 2015




Follow on Feedly