I became insane with long intervals of horrible sanity.
Edgar Allen Poe
The trouble with fighting for human freedom is that one spends most of one's time defending scoundrels. For it is against scoundrels that oppressive laws are first aimed, and oppression must be stopped at the beginning if it is to be stopped at all.
- H. L. Mencken
Many people would sooner die than think; In fact, they do so
-Bertrand Russell
What I have been telling you, from alpha to omega, what is the one great thing the sigil taught me — that everything in life is miraculous. For the sigil taught me that it rests within the power of each of us to awaken at will from a dragging nightmare of life made up of unimportant tasks and tedious useless little habits, to see life as it really is, and to rejoice in its exquisite wonderfulness. If the sigil were proved to be the top of a tomato-can, it would not alter that big fact, nor my fixed faith. No Harrowby, the common names we call things by do not matter — except to show how very dull we are ...
-James Branch Cabell
February 12, 2015 - 3:07 p.m.
Strange, Enticing, Weird, Normal Or Outright Offensive To Others
Wow it's late. I better start writing. The Chronoklepts have been hard at work today.
I actually left LORi and Steve's house yesterday. Steve and I went to the Lansdowne Folk Club to help set up for tonight's show by RUNA. We had to assemble the stage which has six pieces, and set up the lights and the chairs. There is a huge presale. This is going to be a very well attended show, maybe a record breaker. If you want to go buy your ticket in advance; Concert Tickets.. I'm coming home tomorrow and I'm leaving early. I won't have time to write before I leave.. The WiFi on the bus better work so I can write on the bus.
Writing that got me to actually write Bolt Bus and complain. They are so screwed up that the "contact us" link on their website does not work. I had to go through the FAQ to find the email address. I told them that if the WiFi and outlet are not working on the trip home I am going to report them to the Department of Consumer Affairs.
The big excitement yesterday was dinner. When LORi and Steve were in Quebec last week they picked up the trimmings for poutine, the curds and gravy mix. I fried up the potatoes, made the gravy and poured on the curds. OMG OMG OMG it was good. It was too salty but still amazing. Why do I eat anything other than poutine? It fits my new food philosophy, just throw everything you are eating together in one dish. Between the potatoes and the cheese you get all the fat, protein, fat, carbohydrates, and fat you'll need for a week. Have I mentioned the fat?
What do LORi and I do all day. Our main activity seems to be mocking the Jian Ghomshi Affair. Quick summary if you don't want to follow that link. Jian was in our favorite band Moxy Früvous. They even performed at LORi and Steve's house. Jian went on to become a radio superstar in Canada. It all fell apart when it was reported that he assaulted and raped women. last I heard I think the count of women making accusations was 18. He said they were all consensual. The kicker is that it's his preemptive defense that it was all consensual, that the women wanted to be beaten that led to it all coming out. On his Facebook page he said that people might find his sex life, "strange, enticing, weird, normal or outright offensive to others." LORi and I have taken to use that to describe just about everything. It is a guaranteed laugh for us. How do you describe poutine? "strange, enticing, weird, normal or outright offensive to others." And damn it that's a totally accurate description. Maybe it describes all things Canadian.
No what else it describes, our using it as a running joke. We are totally aware that these are serious charges and that women were hurt. We both empathize and sympathize with the women. But the bizarreness around it makes it not only tragic but also funny. Jian had teddy bear, Big Ears Teddy, that he'd turn around so it wouldn't see what he did to the women. So when I found a teddy bear in my room I brought it upstairs and told LORi that she must have been expecting Jian as a guest.
LORi and I are starting a new band, the Itchies. Our first single is She's a little bit cold/I'm little bit Rock and Roll. If you are strange, enticing, weird, normal or outright offensive to others, you'll think that's funny.
When I was in the shower I made up Jian jokes. I should not be left alone with nothing to entertain me but my thoughts.
What's the difference between Jian and the Marquis de Sade?
The Marquis is a better drummer.

Why did the Murray cross the road?
To get away from Jian

What's the worst pain Jian ever inflicted?
When she talks.

How many Jians does it take to screw in a light bulb?
I don't know but he insists it was consensual. truth in advertising. I just made that one up.
The point that I meant to make but that got lost in the jokes is that I don't feel guilty joking about this. I know it's serious. but the opposite of serious is not humorous; the opposite of serious is not serious. Humor I often an effective way of dealing with serious things.
LORi informed me that the cats enjoy the poutine grits Moonlight and Lady both give it two paws up. They finished her leftovers.
Oh Steve and I actually got files off Heather's hard drive. We got a cool little kit to put the drive in.
Today for breakfast I made poutine grits. What that? I made grits and added in eggs which I mixed into the grits. They weren't on top of the grits. I also mixed in ham, and what really made it poutine, cheese curds. This was so good. I need to open my restaurant.
Now I need to post this. I was interrupted because LORi woke up and I made the aforementioned breakfast. But first two cat things. I ate some cereal while I was waiting for LORi. As soon as I poured it one of the cats, Lady jumped up on the kitchen table and stared at the bowl as I ate it. She clearly wanted some. When one cheerio fell on the table she ate it. Then when I made the poutine another cat went over to eat that. Cats like my food. But I am not going to post cute cat pics or videos. I still have my self-respect.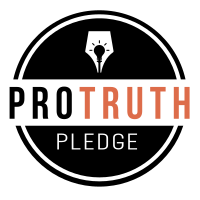 I signed the Pro-Truth Pledge:
please hold me accountable.







Memories: Not that Horrid Song - May 29, 2018
Wise Madness is Now In Session - May 28, 2018
The NFL and the First Amendment - May 27, 2018
On The Road Again - May 26, 2018
Oliver the Three-Eyed Crow - May 25, 2018



creative commons
This work is licensed under a Creative Commons Attribution-Noncommercial-Share Alike 3.0 License.
Horvendile February 12, 2015




Follow on Feedly