I became insane with long intervals of horrible sanity.
Edgar Allen Poe
The trouble with fighting for human freedom is that one spends most of one's time defending scoundrels. For it is against scoundrels that oppressive laws are first aimed, and oppression must be stopped at the beginning if it is to be stopped at all.
- H. L. Mencken
Many people would sooner die than think; In fact, they do so
-Bertrand Russell
What I have been telling you, from alpha to omega, what is the one great thing the sigil taught me — that everything in life is miraculous. For the sigil taught me that it rests within the power of each of us to awaken at will from a dragging nightmare of life made up of unimportant tasks and tedious useless little habits, to see life as it really is, and to rejoice in its exquisite wonderfulness. If the sigil were proved to be the top of a tomato-can, it would not alter that big fact, nor my fixed faith. No Harrowby, the common names we call things by do not matter — except to show how very dull we are ...
-James Branch Cabell
February 26, 2013 - 12:38 p.m.
The Natural
I'm writing this while I'm having a sinus headache. Maybe I should go out and buy some Tylenol and write this when I get back. I got some temporary relief when I saw that my 20130Baseball Prospectus was delivered! It made me feel a lot better about the Mets. That's the first thing I check, not my fantasy team. I'm going to do a mea culpa. The Mets trade of Dickey makes baseball sense. I'm not sure if it makes enough baseball sense to make up for blow to fan loyalty. He was the only good thing to happen to the Mets for years and was in fact the best story in baseball. But they got real value for him. A top catching and a top pitching prospect. I'm always wary about catching prospects they get hurt so often. It doesn't help that D'Arnaud, the catcher they got in the trade already had an injury history. Still he is the number 15 prospect in baseball. Now Dickey is worth a lot more than the average #15 prospect but they also got the #28 prospect with the supercool name of Noah Syndergaard. We'll see in the long run if it's worth it. At least now the Mets have 2 top 20 prospects, Zach Wheeler is the other, and thre in the top 30. Wheeler came in the Beltran trade which I thought was good at the time. The sad part is that all three came in trades. The Mets simply don't know how to draft. In their last 13 first round picks they drafted only one excellent player, David Wright. They drafted only four second round picks that even made the majors. I'm hope that Alderson turns that around.
Wow as soon as I started to write about baseball my headache eased off again.
I have not had a good time of it lately, I need the distraction. Class went awful this morning. I'm losing them. There is no attentiveness, no spark. One students said he was perfectly happy doing a problem in a totally pointless way that involves doing extra steps that accomplish nothing and doesn't want to change. He confused how to multiply and add fractions so finds the common denominator when multiplying then has to cancel them out later. He says he does it just as fast. He writes three times as much so it's absurd. And he makes extra mistakes from the extra steps.
I'll write about something good before I plunge into the angst. I got two emails that made me happy. Oddly they were both from friends telling me that they couldn't do things with me. Why did they make me happy? The apologized for not being able to see me. I replied that it was silly there was no need to apologize for not being free to see me. There's no need but it made me happy because what it really said was that they wanted to see me and that they cared about my feelings. I always thought that Erich Segal was wrong. Love isn't not having to say you are sorry. It's saying you are sorry even though you don't have to. Oh and it helps that one of them added that an edition of Wise Madness made her laugh. That's one of the two best compliments you can give me on my writing. The other is that it made you think. Oh and it didn't hurt that they were both cute women. Cute women and chocolate are pretty much always good things to have in my life.
Now for the agita. I finally told my therapist that I think I should change therapist. It's worse that breaking up. It's taken me two months to get over my anxiety to tell my therapist that I'm going to see to help me with my anxiety disorder that I think I'm not getting better. Yes I realize the irony that I was able to do it but it took months. She pointed out the one thing I started to be able to do but I actually did that before I started seeing her and I have new areas of anxiety now. What I'm anxious about has always moved around.
Her arguments for sticking with her reinforced my thinking I should switch. She gave the excuses every faith healer and quack uses. "It only works if you believe in it." "It's your fault for not wanting it." We had an argument about epistemology and she is bound to lose that. I think about it all the time. She goes by the "if it feel's right it's the truth" philosophy. She makes arguments with no evidence whatsoever. Saying something a different way is not an argument. Making an analogy is not an argument.
So the problem is that I enjoy therapy and I need someone to talk to. It does do that even if it doesn't help the big problem. I don't want to go without it. But finding someone new is exactly the kind of thing I have a problem doing.
I realized that my usual method of finding a good doctor can't work with a therapist. I can't ask "who has a therapist that they like" because a therapist shouldn't have patients that know each other. What if we end up talking about each other? I could just try someone in the same clinic but I'm not sure I want to do that. I have doubts about their general approach. So I'll ask does anyone know a multi-therapist clinic without a Freudian philosophy? I don't want someone who says that I have to overcome my anxiety first before she can help me.
I'd like that ASAP.
I haven't quit seeing her. This is still a work in progress. I am convincing myself that it's the right thing to do. We'll see if she can change my mind.
I'm a lot like Roy Hobbs. The film Roy Hobbs, not the schmuck in the book. When he's trying to tell Iris how he feels he can't find the words, he can't start to get a handle on it and he says the one thing he is sure of. "I love baseball." Let's go Mets!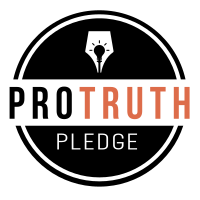 I signed the Pro-Truth Pledge:
please hold me accountable.







Memories: Not that Horrid Song - May 29, 2018
Wise Madness is Now In Session - May 28, 2018
The NFL and the First Amendment - May 27, 2018
On The Road Again - May 26, 2018
Oliver the Three-Eyed Crow - May 25, 2018



creative commons
This work is licensed under a Creative Commons Attribution-Noncommercial-Share Alike 3.0 License.
Horvendile February 26, 2013




Follow on Feedly