I became insane with long intervals of horrible sanity.
Edgar Allen Poe
The trouble with fighting for human freedom is that one spends most of one's time defending scoundrels. For it is against scoundrels that oppressive laws are first aimed, and oppression must be stopped at the beginning if it is to be stopped at all.
- H. L. Mencken
Many people would sooner die than think; In fact, they do so
-Bertrand Russell
What I have been telling you, from alpha to omega, what is the one great thing the sigil taught me — that everything in life is miraculous. For the sigil taught me that it rests within the power of each of us to awaken at will from a dragging nightmare of life made up of unimportant tasks and tedious useless little habits, to see life as it really is, and to rejoice in its exquisite wonderfulness. If the sigil were proved to be the top of a tomato-can, it would not alter that big fact, nor my fixed faith. No Harrowby, the common names we call things by do not matter — except to show how very dull we are ...
-James Branch Cabell
2002-02-27 - 3:30 a.m.
Pictures at an Exhibition
Let's see if I can get this entry up and running. I'm trying out a new bit of HTML.
I've almost finished marking the test. I have seven left out of 38. I'll finish it tonight or tomorrow. The class is doing OK, Most of them passed at least. After they get to correct it I think the class average will be in the mid 70s, maybe higher. We'll see.
I got good news today; my father might be getting out of the hospital as soon as tomorrow. He is going into a rehab center in Great Neck and he'll go as soon as they can get clearance from his insurance company. It is supposed to be much nicer than Parker the place he went last time, very luxurious. He has his appetite fully back for the first time since this all started. I went down to get him some ice cream and he finished it right off, he hasn't done that in months. He now weights 127 lbs, lets see if he can get his weight up to 150. Maybe I'll end up weighing less than him!
I spent all day preparing this entry. I needed to upload some files to make it work. The files weren't uploading and I thought I had modem problems. I kept trying to reinstall my modem and finally thought I got it right. The files still wouldn't load. I just found out why. They were too big. I had forgotten to resize them. So now despite the fact that I should be asleep I'm finishing this entry.
They say a picture is worth ten thousand words, that would make this a very long entry. This is my photo album. I rummaged through my parents albums and a few of my own and found these. I'm might do a part two of this when I find some photos of ages that I haven't covered. Most of these seem to be from my teen years.

This is my Kingergarten class picture. Can you pick me out of the crowd? Here's a hint I'm in the last row. Still having trouble? I'm the third from the left, the one with the red and black shirt with the fringes. My taste in clothes seems to have changed a bit. Let's see who I can remember in the class. On the floor the middle one's last name is Portnoy, I think his first name was Ronald. On his right is Louis Siegelman. In the next row on the extreme left is Marcy Gitlan. I was something of Marcy's nemesis. When I got in trouble somehow or other she'd suffer for it. It was nothing personal but I indirectly made her cry several times. On her right is Richard Krasner. I had three real friends in the class, Richard was my best friend from Kindergarten through HS. Louis and I were friends till our Bar Mitzvah's. Portnoy, was only friends for that year. Richard, Louis, and Portnoy all lived on the same block. Now back to the class. Next to Richard is Jill. I never liked when I had to hold her hand. Second from the right is Peter Coopersmith. I went to play at his house once. The only one I know in the second row is David Shore, he is the third from the left. He was my competition for science guy in the class. In the third row moving to the right of me are Mindy, Jason, and Electra. Electra was my crush. I always tried to hold hands with her in line. The teacher was Mrs Siedman.

This is me when I was 9 playing shuffleboard. This looks like the Roselyn Country Club, we only went there one year. I was a pro at shuffleboard. My other "sport" I was good at was ping pong. When you aren't an natural athlete you have to find your niche. I was always good at things which mainly involved hand eye coordination.

Not the best pic of me but a nice one of my beloved dog Tamsie. Is it just me or do I look like the Beaver in this pic. I think I'm about 10.

This is me in my tuxedo getting ready for Sue's wedding. I was an usher. I think I was 14 here. I have a suprising number of pics of me in a tux. Are you swooning ladies?

This was taken at Surprise lake in upstate New York when I was 15. This was the first time I spent a lot of time with Aubrey. Richard was there too but he hung out with his shiny new firetruck so I hung out with Aubrey. Thirty years later Aubrey and I are still friends. I haven't seen Richard since High School. He sort of dropped out of society for a while. The reason we sort of looked weird is that we had just finished a 5 hour hike, largely off trail, in the mountains. We did stumble on Pete Seeger's house while we were at it. I'm on the extreme right and Aubrey is the short guy in the front next to me.

This is me in my Peter Brady phase when I was 15. Women have the same reaction when they see this pic, they say I was cute, then ask "what happened to you?"

this is what I looked like at my High School graduation. I was still pretty Peter Brady.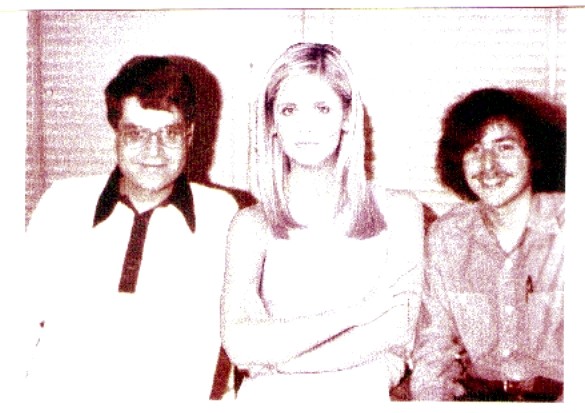 Someone doctored this photo and added Sarah Michelle Geller to it. That is Bad Carey on the left and me in my Almost Famous days on the right. I had the look down, all that kept me from being a rock star was my total lack of musical talent.
>


This is my entire family. From left to right, me, my mother, my brother-in-law Mike, my sister Sue, my father, my sister Alison, her son Max, and her husband (now ex) Ron. This is in 1984 judging from Max's age.

This is me and my parent's at Aubrey's wedding in the early nineties. This is when I was close to being at my heaviest. Would you recognize me?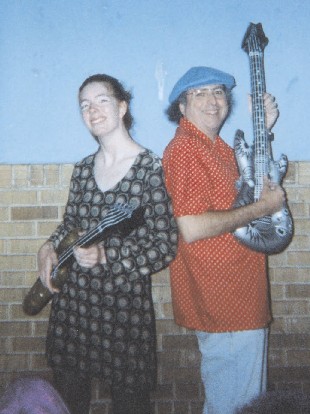 The most recent photo I have of myself. This is Carey and myself dressed like Pete and Maura for Halloween.
That's all the pics for now. While looking at them I realized how wrong my self image was most of the time. I always thought of myself as fat except for when I was sick when I was 12 and 13. Looking at the pics the only ones that I seem noticeably overweight on are at Aubrey's wedding and playing shuffleboard. The thing that finally got me to lose the weight was that my blood pressure was up to 160 over 90 and my resting pulse rate was almost 90, neither of those numbers are good. I didn't use a fad diet and I didn't get sick. I was just disciplined for about a year and went from 240 lbs to about 160 lbs. I haven't mentioned my weight for a bit here. I'm 165 lbs now. I have been either talking about weight with people or reading about it on their diaries. So many people feel they are overweight. My only advice is don't lose weight because of what other people will think of you, no one seemed to think of me any differently no matter what I weighed. Lose weight because it's healthier to. Extra weight is nothing to be ashamed of or embarrassed by. I've changed my weight quite a bit over the years and only once was it of my own planning. It has to do with my body and not my mind.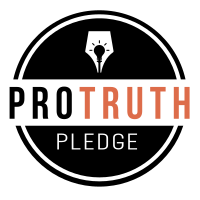 I signed the Pro-Truth Pledge:
please hold me accountable.







Memories: Not that Horrid Song - May 29, 2018
Wise Madness is Now In Session - May 28, 2018
The NFL and the First Amendment - May 27, 2018
On The Road Again - May 26, 2018
Oliver the Three-Eyed Crow - May 25, 2018



creative commons
This work is licensed under a Creative Commons Attribution-Noncommercial-Share Alike 3.0 License.
Horvendile 2002-02-27




Follow on Feedly