I became insane with long intervals of horrible sanity.
Edgar Allen Poe
The trouble with fighting for human freedom is that one spends most of one's time defending scoundrels. For it is against scoundrels that oppressive laws are first aimed, and oppression must be stopped at the beginning if it is to be stopped at all.
- H. L. Mencken
Many people would sooner die than think; In fact, they do so
-Bertrand Russell
What I have been telling you, from alpha to omega, what is the one great thing the sigil taught me — that everything in life is miraculous. For the sigil taught me that it rests within the power of each of us to awaken at will from a dragging nightmare of life made up of unimportant tasks and tedious useless little habits, to see life as it really is, and to rejoice in its exquisite wonderfulness. If the sigil were proved to be the top of a tomato-can, it would not alter that big fact, nor my fixed faith. No Harrowby, the common names we call things by do not matter — except to show how very dull we are ...
-James Branch Cabell
October 10, 2015 - 6:59 p.m.
Away Go Troubles Down the Drain ... Wouldn't that be nice.
This might be an interesting edition of Wise Madness; I'm not sure where I'm going. I got no further than three blocks from my house today, an exciting trip to the drug store to buy shaving cream, but I did have plenty of frustration and that's always fun to read about, right?
You need some back story. Last Sunday I had the charging port of my phone replaced. Since then the position sensor on the phone has been broken. Autorotate doesn't work and if I take a picture landscape it doesn't know it so it comes out on its side. Because I've been at WFUV all day most days I could not get it fixed till Wednesday. I brought it in then and he said he couldn't fix it then. He asked when I could next bring it in and I told him Saturday. He said "bring it in first thing." I figured I'd get up early as I got up at 4:13 AM on Friday and went to sleep around midnight last night but I had a bad bathroom night and kept getting up. I ended up sleeping till 9:30 when I got a call. That was actually fun, it was from Coco. She asked me to write a blurb for Matt Nakoa, he's playing a show with Martin Swinger at First Acoustics on October 24th. I love writing blurbs for artists that I love.
Before I wrote it I went to the phone repair store. It was about 10 and I thought I might be too late. Good thing it's close, I don't even have to cross a street to get there. I didn't bother getting dressed. I went in my sweats. I arrived just after he did, the store wasn't open. He put up 10 fingers as in come back in 10. I went to Dunkin' Donuts for coffee and a donut. Then I went back and he was ready. I gave him the phone and he said come back in two hours. That would have been about 12:15. I came home and made breakfast, read the Times online and such. As I planned I got back there at 12:45. I gave him an extra half an hour. I arrived. And he was in the back. The young woman in the front went back to ask about my phone and told me he just started working on it and to come back in an hour. I came home and went back at 2:30. The young woman told me that it was done but that I should wait as he wanted to talk to me. I waited around 20 minutes or half an hour. Turns out he didn't fix it. He said he didn't have time. He did do a work around. He played with the setting so I could manually switch to landscape. I have to bring it back yet again. I'm getting tired of this.
I've had another issue that I haven't told you about. My shower drain was totally clogged. When I tried to clear it there was a backup and now the tub is covered in dirt. I was out all week and the first time something was one was Wednesday night when I got back late from seeing Kat Quinn. They made an appointment for the plumber to come today, the one day I'm home. He got here a little after 1. He just looked for a second and said he'd come back. He came back and worked while I stayed in my room. He got it usable but not clear. He said to get industrial strength drain cleaner. He said I could use the shower but the tub is still covered in filth. There is a shared shower downstairs I have been using but that's a pain. I'll be out all day again tomorrow so I hope something is done then.
I signed up to volunteer at WFUV from 8 AM to 8 PM tomorrow. Every show that I listen to on the station is on Sundays. They then decided to extend it an hour earlier in the morning. To get there at 7 I have to wake up at 5:13. I am not looking forward to that and having a 13 hour day. To make things more fun I don't have much help in the morning for A Thousand Welcomes It was going to be me and one student but I asked Dan to join me and he will. I asked one other friends and I'm hoping she shows up too. There is no official supervisor so I'll have to supervise and take calls with two people that have not done this before. It should be interesting. That's the frustration for the day.
It was a beautiful day and I should have gone out but instead I stayed home and watched Blake's 7. I finished season 1 and started 2. The show had four seasons and Season 2 was the best and the one that defines the series. It has the entire original cast and ship plus Orac who was only introduced in the last episode of the first season. He is sentient computer and the seventh member of the crew. In the first season they counted Zen the ship's computer but he didn't have a real personality. He was a machine. Orac is a person.
I went to make dinner earlier but my chicken wasn't defrosted. I will check again now. I hope it is. It's close to seven and I want to get to sleep early so I can wake up at 5:13. I give myself 20 minutes to get out of the house, that's more than enough. The subway is scheduled to come at 5:39 and it's usually very close to on time. I then catch the Metro North train. I should walk in the door of the station at 6:53.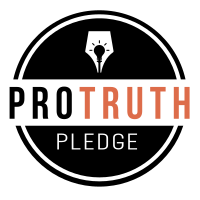 I signed the Pro-Truth Pledge:
please hold me accountable.







Memories: Not that Horrid Song - May 29, 2018
Wise Madness is Now In Session - May 28, 2018
The NFL and the First Amendment - May 27, 2018
On The Road Again - May 26, 2018
Oliver the Three-Eyed Crow - May 25, 2018



creative commons
This work is licensed under a Creative Commons Attribution-Noncommercial-Share Alike 3.0 License.
Horvendile October 10, 2015




Follow on Feedly