I became insane with long intervals of horrible sanity.
Edgar Allen Poe
The trouble with fighting for human freedom is that one spends most of one's time defending scoundrels. For it is against scoundrels that oppressive laws are first aimed, and oppression must be stopped at the beginning if it is to be stopped at all.
- H. L. Mencken
Many people would sooner die than think; In fact, they do so
-Bertrand Russell
What I have been telling you, from alpha to omega, what is the one great thing the sigil taught me — that everything in life is miraculous. For the sigil taught me that it rests within the power of each of us to awaken at will from a dragging nightmare of life made up of unimportant tasks and tedious useless little habits, to see life as it really is, and to rejoice in its exquisite wonderfulness. If the sigil were proved to be the top of a tomato-can, it would not alter that big fact, nor my fixed faith. No Harrowby, the common names we call things by do not matter — except to show how very dull we are ...
-James Branch Cabell
November 11, 2015 - 1:36 p.m.
Blips on the Screen
Wow, I'm getting a very late start on a day I have to get things done. Well that's typical. So I will cut to the chase. Can I do that? What the hell does cut to the chase mean? Hey I guessed its origin right. This is from Wikipedia.
The phrase originated from early silent films. It was a favorite of, and thought to have been coined by, Hal Roach Sr. (January 14, 1892 – November 2, 1992).

Films, particularly comedies, often climaxed in chase scenes. Some inexperienced screenwriters or directors would pad the film with unnecessary dialog, which bored the audience and prolonged the time before the exciting chase scene. "Cut to the chase" was a phrase used by studio executives, meaning don't bore us with the dialog - get to the interesting scenes without unnecessary delay. The phrase is now widely used, and means "get to the point."
Of course by writing that I padded this entry with unnecessary pedantry which bored the reader and prolonged the time before the exciting chase scene. Damn, now I have to write an exciting chase scene.

Yesterday was the second Tuesday of the month and that means John Platt's On Your Radar. This month's performers were; Bumper Jackson, Jess should that be "The Bumper Jacksons?" The website has no "the" but Jess used "The" when talking about the band. Oh well, a foolish consistency is the hobgoblin of little minds. Oh wait, I left the chase again. Let's try again. This month's guests were; (The) Bumper Jacksons, Underhill Rose, and The Heather Pierson Trio. I had been looking forward to this one more than usual because Bumper Jacksons and The Heather Pierson Trio were both favorites of recent vintage. I discovered the Bumper Jacksons almost exactly a year ago at NERFA where they were my top discovery. Fred asked me who they beat out. I had no idea so I went back and looked at what I wrote last year. "Bumper Jacksons and Kaia Kater share the top spot. The Brothers McCann just below and Shtreiml & Ismail Fencioglu." Wow I haven't seen any of them since then. I was sure I'd be a regular at the Bumper Jacksons and that they would get plenty of gigs in the area. Well they got a few and I had to miss every single one. I am missing one tomorrow. The others have not played. The Bumper Jacksons and Kaia were the only two that I figured would become part of my regular rotation, become my people. I still think of them as my people.

Heather I had seen here and there but she hooked me when she did a co-bill with Carolann Solebello. Her trio played the Budgiedome this Falcon Ridge.

I didn't know Underhill Rose at all but I heard them on WUMB the day before and I liked what I heard.

I always try and get to Rockwood Music Hall early for On Your Radar. I can go in early and make sure that Fred and my table is staked out. There is usually but not always a reserve sign on it. It also gives me a chance to schmooze with the musicians. So of course when I got there Underhill Rose, the one band I didn't know was doing sound check. I made sure to introduce myself. Then Heather came in, they hit very bad traffic coming down from New Hampshire. How many times have I seen musicians arrive late traveling from New England? Too many to count.. Can't remember it happening with people coming from the south. Even though she was in a rush to sound check I still got a good hug from Heather. I owned up to being an idiot and when I said hi to Davy told him that I forgot his name. He's in the trio and we met at Falcon Ridge. I did not know Shawn the bass player so I didn't feel bad that I didn't remember his name.

Heather was up first. The trio is almost two different acts, Heather on guitar or banjo, an Americana band, and Heather on piano, a jazz/blues band. When Heather switches to piano Davy will sometimes switch to coronet. That's the sound I like the best. He also fiddles and plays guitar. I love them as an Americana band but when Heather goes to the piano they take it to another level. It's music that gets both my heart and mind racing. I decided when she played piano that she was Anna Dagmar's sister. They have a similar look and piano playing style. Their music is not similar but there is some common thread. After the set I told Fred they were sisters and he said he was thinking exactly the same thing. I have to get them together at NERFA. I don't know if it's the kind of thing ou can do impromptu but maybe I can convince them to play something four handed on the piano in the lobby. If I can there will be a video. OOO, I just saw that Anna is playing Heather's showcase at NERFA. I will have to try and make that.

Underthill Rose is an Americana female harmony trio from Ashville NC. They play guitar, bass, and banjo. It's harder to write about bands like that. I think the best praise that I can give them that they play well worn territory yet still impressed me and got on my list of bands to see the next time they are in town. Notice they are on my list, I'm not on theirs. I find it harder to deal with mailing lists, now, I'm on so many. I liked them on Facebook and friended the members I can find on Facebook.

I'm so tempted to repeat what I wrote about the Bumper Jacksons that I'm going to give into temptation.
They are self described as roots jazz, country swing, street blues. They have the standard instrumentation of clarinet, slide trombone, guitar, suitcase percussion, stand up bass, and pedal steel.. Yes you read that right. Jess the clarinetist and lead vocalist says that except for the slide it's what a western swing band plays. I've only heard Bob Wills, I never saw them. The only comparison I'll make is that on some songs Jess's vocals remind me of Rachel Price from Lake Street Dive.
They were without the trombone this show and also without Jess's slide trombone kazoo. How did I not mention that in my description?

When I see a band once and they blow me away I'm always afraid that the magic won't be there next time I see them. The magic was back even without the trombone. I love it when music is exciting, not pleasant, not soothing, but exciting. I get that from both Heather and the Bumper Jacksons. Will I discover someone like that this NERFA? I hope so. I have a pretty long list of people I have to check out This year I prepared and asked people to recommend artists before the conference.

I hadn't taken anything out to eat for dinner so I ate out. I decided to splurge and go for the first time in ages to Georgia BBQ across the street. When I went in Damon called me over. He had been at On Your Radar and had the same thought I had. He got there just a bit before me. He had already ordered but got exactly what I'd recommend, the fried chicken. So I got to have dinner with a friend and had a great talk.

OK it's really late so I won't even tell you what subways I took home. I have to do laundry today before I go out to see Ariana Gillis. I have to make brunch and I have to take something out for dinner. And none of that will happen if I'm sitting here writing.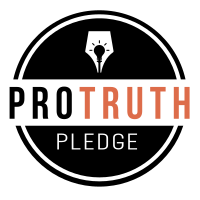 I signed the Pro-Truth Pledge:
please hold me accountable.







Memories: Not that Horrid Song - May 29, 2018
Wise Madness is Now In Session - May 28, 2018
The NFL and the First Amendment - May 27, 2018
On The Road Again - May 26, 2018
Oliver the Three-Eyed Crow - May 25, 2018



creative commons
This work is licensed under a Creative Commons Attribution-Noncommercial-Share Alike 3.0 License.
Horvendile November 11, 2015




Follow on Feedly