I became insane with long intervals of horrible sanity.
Edgar Allen Poe
The trouble with fighting for human freedom is that one spends most of one's time defending scoundrels. For it is against scoundrels that oppressive laws are first aimed, and oppression must be stopped at the beginning if it is to be stopped at all.
- H. L. Mencken
Many people would sooner die than think; In fact, they do so
-Bertrand Russell
What I have been telling you, from alpha to omega, what is the one great thing the sigil taught me — that everything in life is miraculous. For the sigil taught me that it rests within the power of each of us to awaken at will from a dragging nightmare of life made up of unimportant tasks and tedious useless little habits, to see life as it really is, and to rejoice in its exquisite wonderfulness. If the sigil were proved to be the top of a tomato-can, it would not alter that big fact, nor my fixed faith. No Harrowby, the common names we call things by do not matter — except to show how very dull we are ...
-James Branch Cabell
April 27, 2015 - 12:08 p.m.
MEGabytes of Music
My pictures from last night came out poorly so I'm going to hold off editing them. So that means I have to start writing. Well I can use the pics as a crutch to remember who I saw last night. That's it. I'll give the captions for the pictures without showing the actual pictures.
Pictures of what? What the hell is he talking about? Yeah I know what you are thinking. But sometimes I have to back into things. It's like parallel parking. That's it! I'm going to get rich writing "Life is Like Parallel Parking: A guide to backing into happiness." I'm going to be a zillionaire. When the press asks you about me don't tell them that I'm a total screw-up who is usually unhappy. I'll make it worth your while
What was it I was taking pictures of? Meg Braun's going away concert/party. Yes our beloved Meg is abandoning the Big Apple for Music City, New York for Nashville if you want to keep it simple. The night before Jefferson was talking about how all his friends moved to Nashville and my reaction was "tell me about it." Maybe that's why they named the town after me. On the bright side if I go down there I have plenty of couches to sleep on. Hell down there people can afford spare bedrooms.
It was a bittersweet night. It was also the release show for Meg's terrific new album Restless Moon. I've been excited about that since I heard songs off it at NERFA. The room was filled with Meg's friends which means it was filled with my friends. We were at First Acoustics, Coco hosted. There was an open mic before an after Meg's set. I knew most of the performers. Meg's friends are musicians so it was a good open mic. Here are my friends that performed. I'm using my pics as a guide. I'm going to forgo my usual links.

Pat Wictor

Mya Byrne

Honor Finnegan with Aviv Roth

Caitlin Mahoney

Kat Quinn with Caitlin Mahoney

Alison Tartalia

Bev Grant with Katherine Etzel

Villa Palagonia (Allison Scola and Joe Ravo)

I think one pic of Kat came out maybe usable. I'll have to go through them carefully and see if I can fix any of them.

Meg's band was, OK let me see if I can do this from memory. I'll check by looking at a pic; Pat Wictor, Mya Byrne, Jeff Eyrich, and Sara Milonovitch. Not only did I remember everyone but I even spelled Sara's name right. OK now for the people that only came on for a song or two. There was Anna Dagmar and the Allisoni, Tartalia and Scola.

The first set was the entire album in order. I like shows like that. This was a rare release show that I didn't have the album beforehand. I have heard the songs performed live but only one recorded. But I can tell you it's a winner. Meg has taken her music to a new level. I wrote all that after NERFA. I found out last night that Diana Jones was a big influence and that she helped propel Meg to more of a roots sound. Another influence is the Carter Family .She covers one of their songs, The Storms Are on the Ocean. Hey you can listen to the one song from the album I have heard, Holland Town. It is a co-write with Mya and my favorite song on the album. Meg is doing John Platt's On Your Radar next month and I post one song by each artist on our Reverbnation page. It's the second one down. Listen and you'll want to buy the album.

I just started listening to the album. I forgot how strong the lead track, Gypsy Moon is. What I love about the album and about Meg is that she writes and sings with total commitment. These are not intellectual exercises, these are songs she feels strongly about.

I had to miss the last couple of songs on the album. .Amongst Coco's many talents is baking. I told Fred during the show that I felt a cake coming. I was right. Katherine tapped me on the shoulder and told me that Coco wanted to talk to me. I went over to her and she asked Marcy and I to bring out a cake. We waited in the wings and when Coco gave the cue we brought it out. Can you believe that Coco trusted me with an amazing chocolate cake? I wouldn't trust me. But I was good. I neither tasted it or dropped it. I know some of you were expecting this story to end with me falling with my face in the cake. I was thinking that too. Did anyone get a pic of the cake? OK I cannot write more about the cake than I do everything else even if it were chocolate.

After the cake, did I mention there was cake? Did I mention it was chocolate? Meg went back onstage and did some old songs. Then we finished up the open mic. And then we put away the tables and chairs.

I got to see some friends I hadn't seen in too long. When the Chicks with Dip were doing the Blue show I saw them all the time I got used to having them around, This was my first time seeing Allison Tartalia, Victoria Lavington, and Anna Dagmar in ages. It's even been moths since I've seen Allison Scola. I have seen Honor and Sharon Goldman, right? I'm not even sure of that.

And now Meg is moving away. Sure she'll be back in a few weeks for a show but that's not the same. I'm going to miss her.

After the show I went for some much needed grocery shopping at Trader Joe's. Can you believe they were totally out of creamy peanut butter? Don't they know that they always have to have some in stock for me? I need to talk to them.

OK now for breakfast. I'm keeping it very simple, poached eggs. OK there is sausage and cheese too. I grade my food on a curve.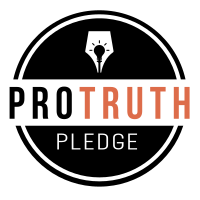 I signed the Pro-Truth Pledge:
please hold me accountable.







Memories: Not that Horrid Song - May 29, 2018
Wise Madness is Now In Session - May 28, 2018
The NFL and the First Amendment - May 27, 2018
On The Road Again - May 26, 2018
Oliver the Three-Eyed Crow - May 25, 2018



creative commons
This work is licensed under a Creative Commons Attribution-Noncommercial-Share Alike 3.0 License.
Horvendile April 27, 2015




Follow on Feedly