I became insane with long intervals of horrible sanity.
Edgar Allen Poe
The trouble with fighting for human freedom is that one spends most of one's time defending scoundrels. For it is against scoundrels that oppressive laws are first aimed, and oppression must be stopped at the beginning if it is to be stopped at all.
- H. L. Mencken
Many people would sooner die than think; In fact, they do so
-Bertrand Russell
What I have been telling you, from alpha to omega, what is the one great thing the sigil taught me — that everything in life is miraculous. For the sigil taught me that it rests within the power of each of us to awaken at will from a dragging nightmare of life made up of unimportant tasks and tedious useless little habits, to see life as it really is, and to rejoice in its exquisite wonderfulness. If the sigil were proved to be the top of a tomato-can, it would not alter that big fact, nor my fixed faith. No Harrowby, the common names we call things by do not matter — except to show how very dull we are ...
-James Branch Cabell
February 19, 2017 - 4:39 p.m.
The Roots of Jazz
I now have on the worst accompaniment to writing, Wait Wait Don't Tell Me. I have to either miss things on the show or not write. So, know what happened? I got a phone call and then had brunch and now I'm listening to Ceol na nGael on WFUV. That's an Irish music show. Not ideal to write to but very beautiful. It doesn't help that the Chieftains and Secret Sisters were singing my name. Who knows just from that what song? Shannon and Megan, you can't answer. They are the DJs. That's enough time. The song is Peggy Gordon.
My self-assigned therapy assignment is to do something scary every day. That doesn't mean skydiving, I'd do that given the opportunity. I mean things that are scarier, the things that trigger my anxiety. Yesterday's was checking the balance on my checking account. Here's the way to think about it. Imagine how you would feel if you had to do something physically dangerous. That's how I feel about checking my checking. I'm getting anxiety right now just writing about it and blogging is one of the best things for my anxiety. My ritual is to meditate before the attempt. I posted that and people on Facebook couldn't believe I mediated. I can see why they might not expect it of me but not why they'd be taken aback. There is nothing I find objectionable about meditation. It is not mystical; it's efficacy is supported by experiments. It lowers the heart rate and blood pressure. It suppresses the fight or flight hormones. I'm seemed to be attuned to it. I get in the groove quickly. Yesterday it took me 14 minutes and that's a long one. With all that, I realized the chance that as far as getting me to do things it's a placebo. If I believed in it perhaps knocking on wood would work as well. No matter, the entire idea is to get me to trick myself into doing it.
Then I did a second scary thing, I took out my camera and got it working. I take photos all the time so why is that scary? Years ago, when I was going through a lot of other things, when aren't I? I bought a new camera. I think my old one was somewhere in storage and I couldn't find it. I used it once. I couldn't figure out how to set the white balance so none of my indoor pictures came out in usable form. I told myself that I'd give it up for that night and learn how to use the camera before the next show. And that's when anxiety started hitting me. I couldn't get myself to do it. I couldn't learn how to play with my new toy! I have never taken it out of its case since then. For years now I have used only my phone to take pictures.
Yesterday I took it out along with the manual, which isn't that useful. I saw it had batteries in it but they had gone bad. I was lucky and Jane had AA batteries, four of which were in working shape.
What prompted me to conquer years of avoidance? Music of course. The Tomoko Omura Roots Quintet. I asked Tomoko if I could sell merch. She asked if I had a camera and could take pictures. I said yes. I should have taken the camera out right then and checked to see if it were working but didn't. It took more on the line to get me over the hump. It took having to use the camera that day. Not just that but I waited to the last moment. I didn't even have time to test the batteries, I just grabbed all of them and ran out of the house. The second set of batteries worked. The next step was learning how to use the camera. I read the manual. It wasn't that useful but I got the basic idea. I got there fifteen years before show time. I would have liked to be earlier but there was some train trouble. The venue was The Cell Theater on 23rd Street. The name was familiar and the location. I thought it might be where Deni Bonet did a show last year. It was! I've been there twice and both times to see a violinist.
After I sat down I tried to get the white balance set, with no luck. I still couldn't figure out. I took a break to go to the green room to tell Tomoko I was there. The show started and I started taking pictures. Tomoko looked as orange as an Oompa Loompa or president. I took pictures anyway in case I could fix them on my computer. I tried one more time and got it to work! When I set the while balance to "incandescent light" I saw no difference. I discovered that I had to click on it, not just move the highlight to the right button. It's all virtual on the screen. Now it was taking good pictures. For the first time in years I could really zoom. I can't wait to see how they came out.
Raise your hand if you have seen Tomoko play in any band but RUNA. She's a brilliant jazz violinist with many project; The Roots Quintet, the String Bop Trio, a duo with a pianist, and another band whose name I forget, the music was more out there and less accessible than the others. I first met her playing with RUNA; every Irish band should have a Japanese jazz violinist in it. She was also in the Guy Mendilow band and I've seen her perform with other bands. I have loved them all.
When you hear "roots quintet" you are thinking the wrong thing. This is not about American roots music. It's Tomoko's Japanese roots. They are Japanese folk songs, TV theme songs, children's songs, and one based on a Japanese fairy tale. Spoiler, Japanese fairy tales are as warped and dark as the Brothers Grimm and Hans Christian Anderson.
Tomoko starts with these simple songs and uses them as the launch point for elaborate jazz instrumentals. Think of what Coltrane did to My Favorite Things or even what Mozart did to Twinkle Twinkle (Twelve Variations on "Ah vous dirai-je, Maman") Tomoko is not just a virtuoso on the violin but also a great composer. She started with something unlike I ever heard from her, I thought the electric guitar was a synthesizer. It was quite out there. Most of them are chamber jazz. There are lots of moving parts meshing perfectly together. I should see if I can write to them as I do to Bach. They might be too dynamic for that. They have that same feeling of divine balance but it takes a stormier path to get there.
None of this would work without a great band. Sorry, I only know the name of one. I should know the pianist's name but I don't. The bass player is Noah Garabedian. I know him as Amigo Noah from Silver City Bound. They play a very different kind of music. Jazz musicians can play anything.
It was odd being photographer again. I used to do that quite a bit but not in years. Now when I listen to music, especially intricate music like this. I close my eyes and pick out all the parts. I can't do that when photographing but I love photographing and Tomoko is particularly photogenic. I have taken great pictures of her. As the official photographer, I felt free to stand up and find the best angles to shoot from. I want to do this more. If you want a photographer and Brian isn't available ask me. Don't tell him I said it but he's better than me. If you are willing to pay for a professional, ask Brianne. She's a great photographer and is well versed in the music world. She hosted a coffeehouse series while still in high school. She works with me on The Budgiedome. But back to me. I'm going to be bringing my camera to shows now so always feel free to ask me to shoot it. It's not a great camera, a step up from a point and shoot and a step down from an SLR but I have a good eye and as you might have noticed I know my way around the music scene.
There was another violinist on after Tomoko but it was too late for me. It takes a long time to get back to City Island. I got out of there a little after 9:30. I raced over to Trader Joe's to get the ultimate necessity, coffee. I was out! Imagine starting my day without coffee. The Horror. That's all I bought, I got there right before closing. It was Saturday when the buses run an hour later so I didn't have to worry about making the last bus but I would have if I had stayed for the next set.
Now I should get some paid work done for a friend. It's social media. If you need someone to set up Facebook events, I'll do it. I work cheap. Then I should figure out how to get the pictures from my camera to my computer. That's going to be the scary thing for the day. I've been very good this week. I'm going to make myself a good dinner.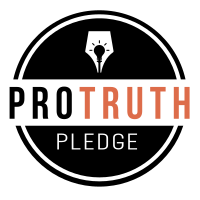 I signed the Pro-Truth Pledge:
please hold me accountable.







Memories: Not that Horrid Song - May 29, 2018
Wise Madness is Now In Session - May 28, 2018
The NFL and the First Amendment - May 27, 2018
On The Road Again - May 26, 2018
Oliver the Three-Eyed Crow - May 25, 2018



creative commons
This work is licensed under a Creative Commons Attribution-Noncommercial-Share Alike 3.0 License.
Horvendile February 19, 2017




Follow on Feedly