I became insane with long intervals of horrible sanity.
Edgar Allen Poe
The trouble with fighting for human freedom is that one spends most of one's time defending scoundrels. For it is against scoundrels that oppressive laws are first aimed, and oppression must be stopped at the beginning if it is to be stopped at all.
- H. L. Mencken
Many people would sooner die than think; In fact, they do so
-Bertrand Russell
What I have been telling you, from alpha to omega, what is the one great thing the sigil taught me — that everything in life is miraculous. For the sigil taught me that it rests within the power of each of us to awaken at will from a dragging nightmare of life made up of unimportant tasks and tedious useless little habits, to see life as it really is, and to rejoice in its exquisite wonderfulness. If the sigil were proved to be the top of a tomato-can, it would not alter that big fact, nor my fixed faith. No Harrowby, the common names we call things by do not matter — except to show how very dull we are ...
-James Branch Cabell
February 18, 2017 - 11:58 a.m.
Spiral Sounds Presents The End of America brought to you by Donald Trump
I wrote my first sentence then realized that it will be far more appropriate tomorrow so now I'm stuck on how to start. I guess I just found it. After writing that sentence it took me 15 minutes to get to this one. I have new music to write to; there is a "String Quartet" station on Amazon Prime. Oh, no. I forgot, even though it's a distraction I should listen to last week's WFUV Sunday Supper with John Platt. Sunday morning its official time slot. Grrr, it is too late. I need three hours. I should have turned it on as soon as I woke up. There's going to be a new WFUV media player. I hope it allows you to pick up where you left off. I just wrote to Laura the New-Media Director to suggest it. I love Laura but every time I write her it's to complain or suggest, something to give her more work. I apologized and told her I'd reward her with a hug.
Last night I went to Spiral Sounds aka Gidge and Loyse's house to see The End of America. That's the name of a band, I am not being apocalyptic. What is it with Spiral Sounds and catastrophe's, one of their early performers was Jean Rohe and the End of the World Show. At least the scale of destruction is lessening. Who is going to name a band, The End of New Jersey? Gidge will book you.
Spiral Sounds is in the JC, that's Jersey City for those of you who aren't friends with pseudo-hipsters that like to make believe that Jersey City is as cool as Brooklyn. Gidge and Loyse are never going to invite me back. They have been doing this for two and a half years and I've missed three shows, Jenai Huff, The Bumper Jacksons, and Sleeping Bee. I probably couldn't name all the bands I saw there. I take no blame for missing the Bumper Jacksons, they scheduled them the first day of NERFA.
The series has been on an unofficial hiatus and this is only the second show I've gone to since I've been on City Island. The other time I came from Tribeca so I left from the World Trade Center PATH time, the same as every other time I've gone. This time I came from my PO Box in Columbus Circle. I knew how to go, there is an uptown line on the PATH that ends at Herald Square.
Doors were at 6:30. The Post office closes at 5:30 so I knew I might be early. That's OK, I'm usually the first one there and it's not as if I'm a stranger. But I didn't expect to be as early as I was. I made perfect connections. I would have been there about ten minutes earlier if it weren't for magic. I've been their many times. I know their address but that's not that useful as I can't read it from the street at night. I'm not sure if it is just my eyes or of no one can read it because it's not well lit. I find it by just knowing which house it is. The problem is that the house moves every time I go there. It's town houses that look similar but I know theirs by subtle differences. But I have to examine each house to find it. I walked up to three of them to peek inside or shine the phone's flashlight on the address. I thought I saw Gidge in one. That makes it the right place. I rang the bell. It wasn't Gidge. Now here's what makes it tougher. The house doesn't just move between my visits. It moves while I'm there. The correct house was where there was one I checked earlier and it wasn't their house. When Loyse let me in I told her about the house moving. I expected her to be confuse or to laugh. She did neither; She admitted it was true! She said it was like Hogwarts. You may not believe me but I know you would never call Loyse a liar or purveyor of alternate facts.
I think this is the first time I went to a concert there that the performers didn't know me. I had met them briefly at NERFA and had no expectations that they'd remember me. I didn't remember them as individuals, just as a band. John Platt couldn't make it to NERFA this year so I was his new music supplier. I knew he'd love The End of America. I was right. I introduced myself to the guys without evening mentioning NERFA. Trevor gave me that squinting "do I know this guy from somewhere?" look and asked, "Have we met before?" I was quite impressed. I told him it was at NERFA. Then I introduced myself to Brandon. James was busy so I didn't talk to him to intermission. I immediately forgot Trevor and Brendon's names so I asked again and used mnemonics. For Trevor I pictured him behind the desk of the Daily Show. I'm sure you understand that. For Brendon I pictured him on a medieval boat going from Ireland to America. If you don't get that one Google St. Brendon. I made one up as soon as I heard James's name but I didn't need it. Abbie and Craig were there. Abbie is in Red Molly and yesterday was the seventh anniversary of the album, James. Abbie and Craig live in the JC. I'm pretty sure that Abbie is the one that I got "JC" from though she was the third friend I had that moved there.
I have written 981 words and all the guests haven't even arrived yet. The string quartet station is working. This is ironic. Facebook's "On This Day" showed me writing "Krugman knows writing. Want to improve an essay? Shorten it." back in 2011.
Facebook reminded me of something else. Today is the 11th anniversary of me meeting Abbie. We were talking about it last night but neither realized that the anniversary was so close.
I have already cut out lots about commuting and now I'm going to skip the food! Yes, this is really me. Just to prove it I'll say one thing. There was popcorn and I ate it and my intestines aren't blocked! I don't know how long this Crohn's remission is going to last but I intend on appreciating it. I can't wait for fresh corn on the cob to get in season.
What am I leaving out? Not food, not people, um, that's it, right? No there is one more thing. I got it! There was music. The End of America wasn't there just to schmooze but to play. I should take notes so I don't forget these things.
I'm finding it hard to write about The End of America. I hate that. I could tell you that they are a male harmony trio with electric guitar, banjo, and acoustic guitar. I could say their sound is reminiscent of Darlingside. But that's like saying the Grand Canyon is a big hole. It's true but it doesn't capture what's important. They don't do the little harmony devices that I often praise. I love them for the same reason I love Red Molly; it's not that they do things out of the ordinary, it's that they do them very well. They have the songwriting, they have the musical chops, and they can harmonize with the best of them. They also have the stage manner that I love. They're silly and easily distracted. I ended up comparing them to members of Moxy Früvous and Da Vinci's Notebook. Only five of you will get it but you'll all start your own bands. I'm layering my references. From house left to right; James is Paul from DVN. He's the one that explains the songs and tells the stories and tries to bring a little order to the chaos. Brendon is Murray from MF, the strong silent type. He speaks rarely but when he does it's a gem. He's not out of control except when his beer got out of control. The foam just came out the neck of the bottle. It wasn't that he shook it; it's what that beer does. Trevor is Bernie and he's the impetus for the comparisons. He will just say things that come out of nowhere, like "baby elephants."
Loyse gave a short but moving talk at the end before the encore. I learned that she's done amazing things in troubled parts of Africa like the Congo, Darfur, and Uganda. The theme was that we live in troubled times and that it is the arts that bring us together. She's right. I'm going to put her in touch with Brianne who is a cofounder of Artists in Resistance.

One other piece of joy. I was going to not go to the show because I couldn't afford it. An anonymous donor bought me a ticket. I'm a genius so I'm pretty sure I deduced who it is. Thank you whoever you are. The joy is from the kindness and caring. I know wonderful people.
I had to race out in order to make the last bus to City Island. I was getting ready during the encore. I had a great little one-on-one talk with Loyse as I was getting my outer clothes on. I somehow managed to pull myself away.
I took the PATH and three subways but still made the last bus with 15 minutes to spare. That was a win. The loss was my hat. It disappeared on the way to the post office. It must have fallen out of my pocket. Good thing I had a hood. This was the third warm hat I lost this year. I'm now down to two, my super warm one and the one that Bev made me. I need a new lighter ski cap.
I've written so much but I should write about one more thing. Something that happened before I left the house. I had to transfer money into my checking account, money I desperately need. For just about everyone else that would be easy but it's the heart of my anxiety. I've had it since Wednesday and couldn't get myself to make the transfer. I used what I learned in therapy. I told myself I can't go to the concert till I got it done. Then I meditated to string quartets. Chamber music has charms to soothe the savage breast. Then I plunged in and did it online. I know that sounds like nothing. But to me that's huge. I am going to try and do one thing that scares me every day and see if I can get my life back in order. Just writing that gave me anxiety.
Yesterday I heard great music, talked to great friends, and accomplished something difficult for me. Put that in the win column.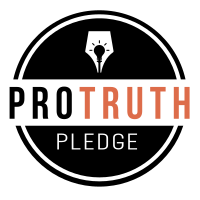 I signed the Pro-Truth Pledge:
please hold me accountable.







Memories: Not that Horrid Song - May 29, 2018
Wise Madness is Now In Session - May 28, 2018
The NFL and the First Amendment - May 27, 2018
On The Road Again - May 26, 2018
Oliver the Three-Eyed Crow - May 25, 2018



creative commons
This work is licensed under a Creative Commons Attribution-Noncommercial-Share Alike 3.0 License.
Horvendile February 18, 2017




Follow on Feedly