I became insane with long intervals of horrible sanity.
Edgar Allen Poe
The trouble with fighting for human freedom is that one spends most of one's time defending scoundrels. For it is against scoundrels that oppressive laws are first aimed, and oppression must be stopped at the beginning if it is to be stopped at all.
- H. L. Mencken
Many people would sooner die than think; In fact, they do so
-Bertrand Russell
What I have been telling you, from alpha to omega, what is the one great thing the sigil taught me — that everything in life is miraculous. For the sigil taught me that it rests within the power of each of us to awaken at will from a dragging nightmare of life made up of unimportant tasks and tedious useless little habits, to see life as it really is, and to rejoice in its exquisite wonderfulness. If the sigil were proved to be the top of a tomato-can, it would not alter that big fact, nor my fixed faith. No Harrowby, the common names we call things by do not matter — except to show how very dull we are ...
-James Branch Cabell
December 04, 2015 - 1:01 p.m.
Xanadu Without Olivia Newton John
Uh oh, I lost the "Normal" style from the Word menu. I have no idea what I did. I tried to modify it so it wouldn't skip a line every time I hit enter. On the other hand it looks like the default is now "No Space." And it is! OK this is a good thing.
So once again I didn't go out yesterday. Well I did, I went to the bank and then to Stop and Shop. Stop and Shop was out of a lot of what I went there for and English muffins were too expensive. That had been selling them buy one get two free. Almost nothing was on sale in the entire store. On the other hand their regular prices for many things are far cheaper than Pathmark was. I still need a place to buy Taylor ham. I had to settle for sliced ham. It's just not the same. I'm going to Jersey to DJ in a few weeks, maybe I can get Brian to take me to a supermarket then and buy some. Is life without Taylor ham really worth living?
Did you read my Last Entry on mass shootings? Mark Folman from Mother Jones wrote an op ed in the times saying pretty much the same thing; How Many Mass Shootings Are There, Really? It's good to know you aren't the only one that thinks that way, no matter what that way is.
I'm going to write about a pet Facebook peeve. I get inundated with people promoting the same show on multiple groups that have nothing to do with what is being promoted. I promote On Your Radar every month but you don't see me posting it in every folk group I belong on. If people want to hear about On Your Radar they join the group. It also gets promoted by the artists performing and of course John and I post it on our own pages. You won't get notified about these every time somebody does it. I will wager not a single person has shown up to a show from a post like that. Some of the groups aren't even local so most people wouldn't even have an option of going. So if you have a venue or series to promote make your own group. Ask people to sign up. Send out emails. But don't put it on everyone else's group.
I was going to say that I have a dilemma about what to do tonight but I don't. I know what I'm doing I'm just unhappy that I have to miss the other two things. I keep my calendar on Google but Facebook keeps a calendar of events you RSVP to and sometimes I forgot to transfer things from that to Google. Tonight that led to a conflict. I said on Facebook I was going to Illusion of Infrastructure. Not quite sure what it is even but Elisa Peimer is putting it on and I don't think I've ever her seen her do a full show. Then Rachel Trachtenburg is opening for King Missile! I had no idea they got back together. I didn't know that Jon Hall wasn't in congress though I suspected as much. I love that somebody I know is opening for them. So why am I missing them? Laura Dunn is in town for her once a year visit. She moved back to Oregon. She's performing at the PostCrypt Coffeehouse and we and some of her friends are having dinner before the show. You can't beat the combination of Laura's music, Laura's company, and flaming cheese. Well you can actually because Kendy Gable is performing too and I didn't ask but I'm guessing that she's joining us for dinner. I better not write any more about it or I'll have nothing to write about tomorrow.
I have been a hermit since Monday but tonight starts a string of going out every day.

Friday – Laura Dunn and Kendy Gable
Saturday – Dar Williams
Sunday – Robinson and Rohe Christmas show with Robert Sarazin Blake
Monday – Mike + Ruthy or if I decide that's too pricey Tara O'Grady
Tuesday – On Your Radar

When I spend a lot of time alone I often think of serious things. The problem is that I don't want to write about them now, too heavy. I want to stay light. I should have worked on my best of 2015 list.

So you know what I'll write about? Nothing. This is already longer than many of the early editions of Wise Madness. I know I'll do something else I used to often do. Laura is a poet so I'll end with a poem. Now I have to choose one. It's been so long since I've done this that I won't worry about repeating myself. This is perhaps my favorite poem.




Kubla Khan


By Samuel Taylor Coleridge

Or, a vision in a dream. A Fragment.
In Xanadu did Kubla Khan
A stately pleasure-dome decree:
Where Alph, the sacred river, ran
Through caverns measureless to man
Down to a sunless sea.
So twice five miles of fertile ground
With walls and towers were girdled round;
And there were gardens bright with sinuous rills,
Where blossomed many an incense-bearing tree;
And here were forests ancient as the hills,
Enfolding sunny spots of greenery.

But oh! that deep romantic chasm which slanted
Down the green hill athwart a cedarn cover!
A savage place! as holy and enchanted
As e'er beneath a waning moon was haunted
By woman wailing for her demon-lover!
And from this chasm, with ceaseless turmoil seething,
As if this earth in fast thick pants were breathing,
A mighty fountain momently was forced:
Amid whose swift half-intermitted burst
Huge fragments vaulted like rebounding hail,
Or chaffy grain beneath the thresher's flail:
And mid these dancing rocks at once and ever
It flung up momently the sacred river.
Five miles meandering with a mazy motion
Through wood and dale the sacred river ran,
Then reached the caverns measureless to man,
And sank in tumult to a lifeless ocean;
And 'mid this tumult Kubla heard from far
Ancestral voices prophesying war!
The shadow of the dome of pleasure
Floated midway on the waves;
Where was heard the mingled measure
From the fountain and the caves.
It was a miracle of rare device,
A sunny pleasure-dome with caves of ice!

A damsel with a dulcimer
In a vision once I saw:
It was an Abyssinian maid
And on her dulcimer she played,
Singing of Mount Abora.
Could I revive within me
Her symphony and song,
To such a deep delight 'twould win me,
That with music loud and long,
I would build that dome in air,
That sunny dome! those caves of ice!
And all who heard should see them there,
And all should cry, Beware! Beware!
His flashing eyes, his floating hair!
Weave a circle round him thrice,
And close your eyes with holy dread
For he on honey-dew hath fed,
And drunk the milk of Paradise.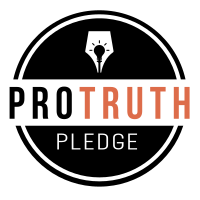 I signed the Pro-Truth Pledge:
please hold me accountable.







Memories: Not that Horrid Song - May 29, 2018
Wise Madness is Now In Session - May 28, 2018
The NFL and the First Amendment - May 27, 2018
On The Road Again - May 26, 2018
Oliver the Three-Eyed Crow - May 25, 2018



creative commons
This work is licensed under a Creative Commons Attribution-Noncommercial-Share Alike 3.0 License.
Horvendile December 04, 2015




Follow on Feedly