I became insane with long intervals of horrible sanity.
Edgar Allen Poe
The trouble with fighting for human freedom is that one spends most of one's time defending scoundrels. For it is against scoundrels that oppressive laws are first aimed, and oppression must be stopped at the beginning if it is to be stopped at all.
- H. L. Mencken
Many people would sooner die than think; In fact, they do so
-Bertrand Russell
What I have been telling you, from alpha to omega, what is the one great thing the sigil taught me — that everything in life is miraculous. For the sigil taught me that it rests within the power of each of us to awaken at will from a dragging nightmare of life made up of unimportant tasks and tedious useless little habits, to see life as it really is, and to rejoice in its exquisite wonderfulness. If the sigil were proved to be the top of a tomato-can, it would not alter that big fact, nor my fixed faith. No Harrowby, the common names we call things by do not matter — except to show how very dull we are ...
-James Branch Cabell
December 05, 2015 - 1:00 p.m.
Day is Dunn
Once again I'm starting way too late and I haven't edited my photos. And that finishes the self-flagellating portion of this entry. Well there may or may not be an idiot story but that counts as sophisticated humor.
Yesterday was what seems to be my annual Laura Dunn Day. I like the sound of that, quite euphonic. Laura's a musician, and a poet and a teacher and a friend. Did I have to say "musician?" Aren't all of my friends musicians? No some are presenters and uberfans. She and her husband Craig moved back to Oregon. When she comes back for a show a bunch of her New York friends get together for dinner. Last night's show was at the PostCrypt Coffeehouse on the campus of Columbia University, the place where I met her. It's her home field. We ate at my favorite restaurant in the area Symposium. It was my job to make the reservation. The place opens at noon and that was when I planned on calling. You know what's going to happen right? Yes I forgot about it and didn't remember till I was on the way into the City. Fortunately I wasn't planning on going straight to the show, I had to pick up mail at my PO box before 5:30 and dinner was at 7:00. I then managed to be late, I got to Columbus Circle at 5:32, too late for the Post Office. I called the restaurant before I got out of the station to make the reservation. The guy that answered barely spoke English, it's a Greek restaurant, and had to pass the phone on to someone that did. I was relieved to find that I could still get a reservation. There were eight of us so one was probably going to be necessary. I now had an hour and a half to kill and the subway right would only be about 15 minutes, maybe 10. I had to go to Trader Joe's for English muffins for breakfast this morning so that's where I headed. It's a 14 blocks in the right direction from my school.
Why do I love Trader Joe's? two of the people stocking a display were discussing training to be an opera singer. I told them how much I liked that and was told that four opera singers work there. Perhaps not that surprising at it's only half a mile from the Metropolitan Opera and Julliard. On the walk up I saw my first Christmas Trees being sold on the street. When I checked out I told the checker, "You are the first person this year I'm going to say this too, Happy Holidays!." We then got into a discussion of which holiday, not a war on Christmas kind of discussion but a getting to know you type of discussion. She asked which holiday I celebrate and I said, "I'm a Jewish atheist so Festivus." She said that she was a Catholic atheist and has a tree but doesn't know what she celebrates. I told her to try Festivus too. You don't get those discussions at Stop and Shop.
Then I headed up to the restaurant. I got there at 6:54. Yes I know to the minute. They let me sit even though the rest of the party wasn't there. The place was empty, there were people at only one other table. And then in the next ten minutes the place filled up and the seats at our table were the only unoccupied ones. Then the rest of my party arrived. Let's see how many I can remember. Kendy Gable not only do I already know her but she was on the bill. I knew she'd be there. Betsy counts but is still easy as I know her and I've seen her without Laura being there. She came with Margo (sp?) and the first person who's name I forgot. Then there's Bruce and Carrie who I not only met for the first time but I'm confident that I spelled Carrie's name right and I even know their last name. Yes I'm patting myself on the back. Then there's Willow whose name I had trouble with even though it's Willow. Maybe if she turned into Darth Willow or Vampire Willow I'd have an easier time with it. I had met her before but forgot it. We were the only ones in the audience for a show at Sycamore. But I'll give myself a pass because it was dark. And finally there was Ashely. A miracle I was at a dinner party with 8 other people and remember everyone's name. I of course listed them in geographic order going counterclockwise around the table. A special memory like that must not be that unusual as one of the classic memory tricks for remembering items on a list is picturing each one in a different room in a house.
The point of going to Symposium is flaming cheese. They make a big production when they bring it in flaming from the kitchen. Before he did that the host, brought us lemons and called them "fire extinguishers." You put the flames out by squeezing lemon juice on them. The dish has a name. I don't know it. Betsy does so she is the one that ordered it. It not only looks spectacular but it tastes great. So did my souvlaki. If you eat with me in Morningside Heights it's where I'll suggest eating.
Laura is brilliant and with a mind not off the rack and so are her friends. I think I can include myself in that as long as I don't say anything as that would make me sound conceited. So I was surrounded by brilliant custom tailored people which makes for great conversation. Kendy and I are going to having a cooking show devoted to cooking human placenta. Who just made a face? Who barfed? This is a real thing, it's called human placentophagy, read the Wikipedia article on it.. Every week we'll invite some new mother or at least the placenta and cook it up a new way. Kendy will write the theme song for it. This is going to be a big hit. We're going to be zillionaires.
Dinner went a bit long and we missed the acts before Laura. They had a full house so that might have actually been for the best as we would have displaced the performers' friends and fans. We hung out in the green room. Enough of the audience left so we were able to get seats. There were more people than dinner, some came just for the show. One woman, Melanie, had asked on the Facebook event what time to get there. I suggested 8:15 but said that even 9:15 would be fine as Laura went on at 9:30. But then I found out that the show now starts at 8:00 with two shorter sets before Laura. I was worried she wouldn't get a seat. But she did. Not only that but it was next to mine so I found out. Sometimes things just work out.
Laura was joined by Kirk and Christian as Laura Dunn and the Ghosts of Xmas past. . Kendy joined them on a few songs. I think I met Kirk playing with Laura. I don't think he was even playing with Scott then. She calls her genre creepy folk. Hey I told you she wasn't off the rack. Know what it's like? Nothing else. The music is very atmospheric and he lyrics creepy and poetic, think the love child of Poe and Dickenson. She's written two folk operas, The Snow Queen and Frankenstein. Frankenstein is a feminist take on it with an all-female cast. That's premiering in January. Someone want to pay my airfare so I can fly out for the show?
What I usually notice with Kendy that in any context except following Laura her music is weird too. It's not creepy it's, I don't have a word for it, but it's so not cute chick with a guitar. It's not traditional ballads. It's poetry in motion. No that's poems on the subway. I know it's music I love. What I hadn't noticed is that she has a beautiful bel canto voice. She could totally go the Joan Baez route if she wanted to. For some the voice is the first thing I notice, with a few exceptions it's the last for me. I know I've said similar things about Maura Kennedy, Kelly Flint, and John Elliott.
When we go to the PostCrypt I saw Lauraly. My reaction was to say, "Aren't you in New Zealand?" She's been there the last few months and I've been following her exploits religiously. The way I put it is that she won Instagram. She says she has many more pictures to post, I can't wait. I saw her first but apparently everyone else that knew her had the same reaction, "Aren't you in New Zealand?" And everyone has been enthralled by her pictures. I don't know if her profile is public but you can find her on Instagram as thelauraly. She used to run the PostCrypt, that's how I met her. I was around a lot of great people last night.
Even though we left separately I met Kirk and Christian on the subway. Getting home was a bit of an adventure. My plan was to take the 1 to the 3 and that all the way home. But it stopped at 42nd street and said everyone had to get off and switch to a 1 or 2. I got on the 1 with Kirk and Christian who were just going to 14th street. I got off there too and saw there was a 3 coming but in 14 minutes. Ugh. I called an audible. I took the L to Union Square and took the 4 from there. I had very short waits for both trains so it wasn't so bad. I should have just taken the 7 at 42nd Street over to Grand Central and taken the express 4 from there. But it wasn't so bad.
OK now it's late and I have to eat. It's going to be poached eggs. That's why I needed the English muffins. I hope the tea kettle is in the kitchen. My landlady has some new quack medicine things she's into. She thinks everything is about light. She leaves things in the oven with the oven off but the oven light on. I found the kettle in there last night. But then she takes it into her room and I can't use it. She's a bright woman and very good to me and I love her but she believes some really strange things when it comes to health. I have to walk in the dark when I'm out my room as she thinks the lights affect her and her kids even when she isn't in the same room. Good thing I can see in the dark, right Carey?
Now I'm really finished; this edition of Wise Madness is Dunn.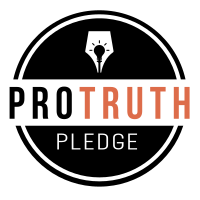 I signed the Pro-Truth Pledge:
please hold me accountable.







Memories: Not that Horrid Song - May 29, 2018
Wise Madness is Now In Session - May 28, 2018
The NFL and the First Amendment - May 27, 2018
On The Road Again - May 26, 2018
Oliver the Three-Eyed Crow - May 25, 2018



creative commons
This work is licensed under a Creative Commons Attribution-Noncommercial-Share Alike 3.0 License.
Horvendile December 05, 2015




Follow on Feedly