I became insane with long intervals of horrible sanity.
Edgar Allen Poe
The trouble with fighting for human freedom is that one spends most of one's time defending scoundrels. For it is against scoundrels that oppressive laws are first aimed, and oppression must be stopped at the beginning if it is to be stopped at all.
- H. L. Mencken
Many people would sooner die than think; In fact, they do so
-Bertrand Russell
What I have been telling you, from alpha to omega, what is the one great thing the sigil taught me — that everything in life is miraculous. For the sigil taught me that it rests within the power of each of us to awaken at will from a dragging nightmare of life made up of unimportant tasks and tedious useless little habits, to see life as it really is, and to rejoice in its exquisite wonderfulness. If the sigil were proved to be the top of a tomato-can, it would not alter that big fact, nor my fixed faith. No Harrowby, the common names we call things by do not matter — except to show how very dull we are ...
-James Branch Cabell
September 15, 2015 - 1:31 p.m.
The Set of the Ian Fitzgerald
Wow I almost forgot to start with my idiot story; you know why? I'm an idiot. Yesterday morning I looked at my calendar and noticed that I had therapy on Wednesday. I have therapy on Mondays. Yeah I missed a whole bunch of weeks and there had been one week changed. I figured I moved it by accident so I slid it over to the proper day. I was really spinning my wheels yesterday. After I posted my last entry I said I'd eat but I didn't. I wasted 45 minutes. It was almost two before I started to make breakfast and I have to leave at 2:30 for therapy. So I made the fastest hot breakfast, a breakfast sandwich even though I had just had one maybe the day before. I did switch the sausage to ham for some variety. Then I headed onto the subway. I was on the train thinking about why I might have moved the therapist appointment. And then it hit me. It was Rosh Hashanah, it still is. My therapist is Jewish. And I'm an idiot. I decided that I wanted to be in the neighborhood anyway to get 45¢ bagels so I got off at Union Square and walked over to therapy just to double check. She wasn't there. So now it's 3:30 and I had plans for 8:00 in the City. Do I just go home? Well I knew I'd bagels and came up with a plan. As I wasn't going to have therapy I'd do other things good for my psyche. I went to The Strand and bought one of the Discworld books I have missed, Maskerade. Then I decided to take a long walk My plan was to walk to South Ferry then maybe back up to Rockwood Music Hall in the LES. That proved too ambitious. I walked over to 5th Avenue and turned downtown. I did that because I often walk down University where I was. I walked through the arch at Washington Square and continued downtown. I'd like to say I headed due south but I didn't. Manhattan is not aligned North-South but people think of it that way. It's actually at a fairly large angle from North-South. But it does have a clear major axis and my plan was to walk down that. I actually didn't know what street aligns with Fifth Avenue till I walked to it. It's Thompson Street. I know Thompson Street in the Village but not so much in SoHo. It ends at Canal so I had to veer left onto 6th Avenue till it hit West Broadway which is aligned with the major axis. When it ended at the PATH terminal by the World Trade Center I gave up. I decided I needed a nap and walked over to Fulton where I could catch the
home.
Oh know what I forgot? What I was reading. Even though it's hard because of my eyes I'm trying to read again. It just has to be easy reading or the strain on the eyes makes it too hard to concentrate. Last month I my friends the Trachtenburgs were clearing stuff from their apartment and being me I took books. I picked up one my Heinlein, the somehow it disappeared, it's in my room someplace. So I then grabbed Matilda by Roald Dahl. Sure it's a children's book but it's by Dahl so I'd enjoy it. It is newer than I thought, it's one of his last books published in 1988. Now I knew Carey must have read it but she was 10 when it came out. I figured that mean she was too old for it but too young to not care that she was too old so she probably read it as an adult. I was right! She was in college. That's when I went back to watching Looney Tunes. I of course love the book.
I came home, took a nap, then headed out again, this time to see Ian Fitzgerald at Rockwood 1. Yes I double checked to see that I had the right venue. I triple checked. I quadruple checked.
I found the male Rauchwerks all there, Michael, Dan, and Noah. You might know Dan and Noah as the The Lords of Liechtenstein; Michael is there father. I think we were both surprised to find the other knew Ian. We both met him at NERFA. I was confused as I thought it was the NERFA before the first one for the Lords. I was wrong. I should have realized that as I have never seen him outside of NERFA. I remember he had a gig at the Way Station that I had to miss for some reason.
Ian is a songwriter's songwriter. Everyone at NERFA that I talked to loved him. I liked him even more now. I'm not sure if's the new songs or if he's polished his performance but he's raised his high bar higher. His songs say something. The words go someplace. They aren't just sounds to go with the music. His music struck me as more upbeat than at NERFA. I was almost pop. No you'd never confuse it with pop but there was that beat. I couldn't help comparing him to an artist that I'm not fond of, who gets by with that and being pleasant. Ian does that then writes lyrics that engages you and a voice with gravitas. Yes pop gravitas. Sorry the world doesn't always fit into simple categories.
Oh I forgot the most important thing. It was his Ian's drummer Dylan's birthday. Dylan asked what cake Ian was going to get him. Ian said "Cookie Puss!" The unfortunate Dylan had never heard of the esteemed Mr. Puss or Fudgie the Whale, who Ian brought up later. Ian said that Dylan was too young to know them, he's only 12. I'm pretty sure Ian was exaggerating. I don't remember Dylan's last night so I can't tag him. Ian make sur e he sees this. So for you Dylan he is your lesson in Carvel Cakes.
Fudgie the Whale

Cookie Puss

Cookie O'Puss
The main significance of St. Patrick's Day is that it's the one day Cookie Puss becomes Cookie O'Puss.
I hadn't eaten dinner so I wanted to rush home so of course what I did spend time talking to Dan, Noah, and Ian.
Damn it's one and I haven't gotten to something I've been putting off for days. I can't prove it but from talking to other people I think I see the world in higher relief than most, the distance between good and bad, and more aptly between great and good and between good and mediocre is greater to my eyes and ears. Or I might just be more willing to put it into words. This goes back to me writing about The Shepherd's Crown. It's important to me that everyone see how great the Tiffany Aching books are, how out of the ordinary. But it's not just books, it's songs, movies, artists, natural wonders, and people. As King Arthur said, "He's one of what we all are; one small droplet in the motion of the sunlit sea. But it seems that some of those drops sparkle. I delight in the ones that sparkle.
Now I know that things are matter of taste; you only see the sparkle if you are standing in just the right spot. Some shine with their own inner light but we can't all see the frequency they shine with.
There is a person I know, I won't use names, that shines as bright as anyone I've known in the wavelengths that I can see. The Tiffany books shine so bright in almost the same frequency. It strikes me that something is seriously wrong with the world as that person cannot see the light of the books. I can feel a disturbance in the force. Someone needs to bring things into balance.
OK was I mysterious enough for you. At least I feel better now that I've written that. I think it's best I leave out some of what I wanted to say.
OK now to have my Rosh Hashanah bacon and eggs.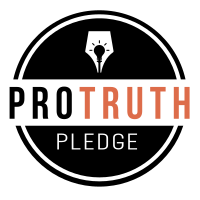 I signed the Pro-Truth Pledge:
please hold me accountable.







Memories: Not that Horrid Song - May 29, 2018
Wise Madness is Now In Session - May 28, 2018
The NFL and the First Amendment - May 27, 2018
On The Road Again - May 26, 2018
Oliver the Three-Eyed Crow - May 25, 2018



creative commons
This work is licensed under a Creative Commons Attribution-Noncommercial-Share Alike 3.0 License.
Horvendile September 15, 2015




Follow on Feedly