I became insane with long intervals of horrible sanity.
Edgar Allen Poe
The trouble with fighting for human freedom is that one spends most of one's time defending scoundrels. For it is against scoundrels that oppressive laws are first aimed, and oppression must be stopped at the beginning if it is to be stopped at all.
- H. L. Mencken
Many people would sooner die than think; In fact, they do so
-Bertrand Russell
What I have been telling you, from alpha to omega, what is the one great thing the sigil taught me — that everything in life is miraculous. For the sigil taught me that it rests within the power of each of us to awaken at will from a dragging nightmare of life made up of unimportant tasks and tedious useless little habits, to see life as it really is, and to rejoice in its exquisite wonderfulness. If the sigil were proved to be the top of a tomato-can, it would not alter that big fact, nor my fixed faith. No Harrowby, the common names we call things by do not matter — except to show how very dull we are ...
-James Branch Cabell
March 11, 2015 - 5:34 p.m.
Release the Pigeons "Gondolier"
Wow it's late. I won't waste any more time and get right to writing. I actually did something worth writing about yesterday. Last night I went to the album release show for Kristin Andreassen's Gondolier. One guess who did the merch. Amazon! No, not Amazon. Not Michelle Obama either. No it was me. Michelle's a bit pissed about that.
The show was at Joe's Pub. I wanted to get there early to set up I made great time and got there very early. I went in search of Kristin. I went backstage and while looking for the dressing room I ran into Ruthy Unger. She was singing with Kristin. She led me back to see her. I still don't know Joe's Pub well since they redid it. I don't think I've been to that dressing room before.
Kristin gave me the merch and I went out front to set up. The previous show hadn't let out yet and they wouldn't let me set up till it had. I saw some people sitting around that just seemed like people I should know. I figured whoever it was must be there for Kristin and as it was early must know her well. I was right. When Kristin came out she introduced me to her mother, Molly and sister, Michelle. Yes I'm just showing off I remember the names. They came in all the way from Oregon.
I hung out with them till the previous show let out. I wasn't paying attention to the people leaving, I should have. It was a theater crowd and people like Meryl Streep were there. Oh well I missed my chance to do celebrate spotting. Hey I spotted plenty of great musicians at Kristin's show.
I think I did a nice job on the setup though my sign saying that the. My merch skills are organizational and social. Most importantly I'm eye candy. Do NOT give me that look. Why do the members of the "I don't want to have sex with Gordon" club do that? Why is there an "I don't want to have sex with Gordon" club? They even fight over who is the president.
The previous show went late, when Meryl Streep is in the audience they don't hustle out the customers, so I line formed to get into Kristin's show. I was still setting up the merch so I was one of the last to get in. By chance I saw right in front of Kevin. I made him promise to not shoot spit balls at me.
The opening act was Critter aka Chris Eldridge aka when he is with Kristin I want to call him Kritter. No I don't know why I have friends, It's a mystery. So how good is Critter? When he plays a guitar instrumental it is not only not boring, I enjoy it. It isn't showing off technical skill, it's using technical skill to play great music. Most guitarist put me to sleep when they try it. And he can sing. And he can show great musicianship and be fun at the same time. Enough said.
See that cool shadow art behind Critter? That's by the amazing Amy Helfand. I know her as a house concert presenter but unbeknownst to me she is also an artist. People should pay me to be there friends. My friends are so talented, I must get some of the credit, right? That whole correlation/causality thing.
Kristin came out looking like this:
Why was she covering that that dazzling sequin dress with a leather jacket? Anybody know? Body percussion. Sequins do not produce as good a tone as leather. That's her E♭body percussion jacket.
Here's what she looks like without it.
Kristin had a lot of guests playing with her.
Ruthy Merenda, Aoife O'Donovan, Alec Spiegelman, bass player I don't know, and Jefferson Hamer.

Is it just me or does Jefferson have a Han Solo thing going on?

Stephanie Coleman joined in on fiddle.
There was also a drummer but he was too far off to the side for me to get pics.
How many times can I rave over Kristin's music? I see her a lot. I write about her a lot. She's special. I even wrote a rare album review, Dreams of Water . She has it all, songwriting, musicianship, singing, body percussion, and clogging. If you don't have the last two you can't claim to have it all.
I have heard her do most of these songs many times and they still hold my interest. Last night was special as it was all with the full band and the harmony vocals. Maybe you watched on concert window.
After the show I made a quick exit to do merch. It was pay what you want with my hat functioning as the till. It has experience at that. The one thing with a set price was the poster. I kept them behind me out of reach.
I actually know quite a few people in the audience but except for Kevin and Amy they were all musicians. My musical presenter and DJ friends have discovered Kristin but not enough of my listener friends. That means you. You want to see her. Trust me on this Was it closer to 2? How late did I stay? Not that I didn't enjoy myself hanging out in the lobby with fun people.
Getting home was a bit of an adventure. When I went to Union Square there were announced delays on the
. There was no train scheduled and it was announced that it was skipping Borough Hall. I found out today there was a shooting there. I ended up taking the
to Atlantic Terminal where I could transfer to the
. Guess what the
showed up after a short wait. I'd like to think that I caught up with one that I had justmissed rather than I might have just as well just waited for the next
.
The new computer has a very annoying problem. The curser will jump around on it's own. I find myself typing not at end of the document but jumping to someplace earlier. Any ideas what's going on?
OK time to go. The takeaway. Buy Kristin's CD. Go see her in concert. The same for Critter. Oh and give me and my friends chocolate.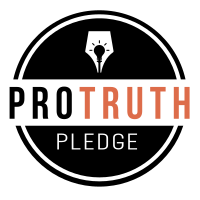 I signed the Pro-Truth Pledge:
please hold me accountable.







Memories: Not that Horrid Song - May 29, 2018
Wise Madness is Now In Session - May 28, 2018
The NFL and the First Amendment - May 27, 2018
On The Road Again - May 26, 2018
Oliver the Three-Eyed Crow - May 25, 2018



creative commons
This work is licensed under a Creative Commons Attribution-Noncommercial-Share Alike 3.0 License.
Horvendile March 11, 2015




Follow on Feedly