I became insane with long intervals of horrible sanity.
Edgar Allen Poe
The trouble with fighting for human freedom is that one spends most of one's time defending scoundrels. For it is against scoundrels that oppressive laws are first aimed, and oppression must be stopped at the beginning if it is to be stopped at all.
- H. L. Mencken
Many people would sooner die than think; In fact, they do so
-Bertrand Russell
What I have been telling you, from alpha to omega, what is the one great thing the sigil taught me — that everything in life is miraculous. For the sigil taught me that it rests within the power of each of us to awaken at will from a dragging nightmare of life made up of unimportant tasks and tedious useless little habits, to see life as it really is, and to rejoice in its exquisite wonderfulness. If the sigil were proved to be the top of a tomato-can, it would not alter that big fact, nor my fixed faith. No Harrowby, the common names we call things by do not matter — except to show how very dull we are ...
-James Branch Cabell
February 17, 2017 - 11:55 a.m.
The Magic of Cuddling Margaret Glaspy
I'm not sure if I'm listening to the right music while I write this, Papernik & Wu's Four Hand Band. I haven't listened in a while and I love it but it might be too engaging. It's not background music. On the other hand, I don't want to turn it off. OK I'll try writing and home that it fades out of my conscious mind and come out my fingers as genius on the page.
A few weeks ago, Kevin sent me a text asking me if I wanted a ticket to see Margaret Glaspy at the Bowery Ballroom. Kevin had bought the ticket but couldn't use it and figured I'd be interested. The show was sold out. I checked my schedule and said yes. I'm not sure why I checked the Bowery website but when I did I saw that the opener was Cuddle Magic.
There were all kinds of connections going on. I did merch for Margaret just two and a half years ago. I had originally heard of her from Anthony da Costa. I finally saw her in Dobbs Ferry. She opened for John Elliott as Carter Smith's Rooftop Underground Music Series. This place was a bit smaller than Bowery Ballroom.
Carter was way ahead of the curve when he booked her. I did her merch. I sadly did not get a copy of her CD as she had to run before the show was over. Here's what I had to say about her then.
Margaret was great as advertised. Her voice and some of her style reminds me of Anaïs Mitchell. That's clear and John heard it too but I hesitate to say so because there's something totally unique about her singing or perhaps it's her songwriting that's hard to pin down. I think it's that she breaks everything down into small phrases that are then stitched together. It's a quilting approach to song. But I could be wrong. I didn't come up with that till she was finished. I know for sure that it makes me feel different than other singers. That is of course a good thing. There's a definite reason to see Margaret.
And yet somehow, I didn't see her again till last night. How did that happen? She runs in my circles. She's known the guys in Cuddle Magic for years and I see them and I'm friends with Alec. Sometimes things work out that way. Then I heard them say her name on WFUV. I heard her mentioned in other places. She hit it big! I love when that happens to people I know.

I compared Margaret's singing to Anaïs. The first time I saw Cuddle Magic was when they opened for Anaïs at the Bowery Ballroom. See it all comes together. I have seen them play in a living room and in small bars. I don't think I've seen them anyplace in between.

Doors were at 8:00 and the show at 9:00 but I resisted the urge to get there that early. It was because I was dressed for winter; I didn't want to stand around holding my coat that long. I planned on getting there at 8:30, I made great time and got there a little earlier. For comparison when I saw Moxy Früvous play there with the same door and show times I arrived at 6:00 and found Jen and a few others already there. By the time the doors opened the line was around the block. I knew this wasn't that kind of crowd. I was one of the first ones there. I was just too late to get a spot to stand right by the stage. There used to be a place where you could stash your coats under the stage. It's no longer there. As I had my coat and my bag and couldn't see how I was going to make myself comfortable I decided to see if there were any seats available on the mezzanine. There's very limited seating. One side was reserved for Margaret's people. I walked over to the other side. It was very dark and I'm blind. I saw the outline of a women's head and hair. That's how I recognize people I thought it was Gail but it might also be Amy. She looked more like the former but Cuddle Magic has played at Amy's house. I bet Margaret did too. Then the shadow said, "Hi, do you know who this is?" and that was enough to let me know it was Gail. I'm blind, not deaf. There was an extra seat at her table so I joined her. That was nice, I got to sit with a friend. We could to talk till the show started. I'm sure I had friends downstairs. If you were there let me know.

They were punctual, Cuddle Magic went on very close to 9:00. It was so dark; I couldn't see my watch well enough to be exact. Alec told me that the new album, Ashes/Axis was more electric and rock than what they had been doing. I was prepared because I listened to the album on Spotify. You know I love a band if I'll listen there. As good as the album is live was better. They put on a tremendous show. I might come across as pop/rock to some but if you pay any attention you hear that it's not; it has the trademark Cuddle Magic weirdness. There are chords, notes, and rhythms that you just don't expect. They don't need the electric guitars and synthesizers. The highlight was when they walked off to the stage and right into the middle of the audience. Our seats were great for that, we got to see from above. They did a song acoustically in that large room and it was magical. There should have been cuddling. Who was telling me that they played a cuddle concert? Everyone in the audience cuddled while they band played.

Margaret came on at 10:15, 15 minutes earlier than I expected. That was good. The Bowery gives the opener a full set which is great when it's someone as good as CM. Not so great when they aren't.

Last time I saw Margaret she was solo girl with acoustic guitar. This time her guitar was electric and she had a band. Her singing was more akin to Rachel Price than Anaïs. The music was rock. All that was the same was the brilliance. It's the transformation that so many bands made in the 60s. Like Richard Thompson she did a series of songs solo but unlike RT she stuck to the electric guitar. For the most part she did originals with one cover of Lucinda Williams. I didn't catch that but Gail did. There were just two complaints. One, she stood far stage right and that was the one place Gail and I had trouble seeing because of the railing. I listen to complex music with my eyes clothes anyway so that was not as bad as it might be. The other thing is that there were two women standing behind us talking. It wasn't constant and it wasn't that loud, but it was still annoying.

One bonus was that Julian Lage joined her on some songs. He's an amazing guitarist that I know because he has a duo with Critter Eldridge. I did merch for them at Madison Square Park. That was one of the times that Maggi asked me to do merch. Not only didn't I mind but it made me happy. I did merch for everyone that played, MG, JL, and CM. Did I do it for Cuddle Magic? I feel that I must have.

Why do they start the shows so late on a weeknight? On any night for that matter. I'd likely still be there when the last bus to City Island left. If I wanted to catch it, I would have had to miss most of MG's set.

Many people including Gail left before the show was over. What do they gain starting so late? I'm a night owl. I don't mind being out late. I've been to shows that started at midnight, but I prefer early, especially when taking public transit.

Now I should eat. It feels like a sausageeggandcheese day. Tonight, I'm off to Spiral sounds to hear The End of America. I hope I make the last bus. They only way I have a chance is if I don't schmooze at all. I might even leave early. I'll see when my phone says I must leave to make the last bus. It tells me that. I don't even have to ask. I love it.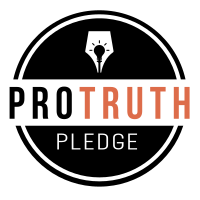 I signed the Pro-Truth Pledge:
please hold me accountable.







Memories: Not that Horrid Song - May 29, 2018
Wise Madness is Now In Session - May 28, 2018
The NFL and the First Amendment - May 27, 2018
On The Road Again - May 26, 2018
Oliver the Three-Eyed Crow - May 25, 2018



creative commons
This work is licensed under a Creative Commons Attribution-Noncommercial-Share Alike 3.0 License.
Horvendile February 17, 2017




Follow on Feedly