I became insane with long intervals of horrible sanity.
Edgar Allen Poe
The trouble with fighting for human freedom is that one spends most of one's time defending scoundrels. For it is against scoundrels that oppressive laws are first aimed, and oppression must be stopped at the beginning if it is to be stopped at all.
- H. L. Mencken
Many people would sooner die than think; In fact, they do so
-Bertrand Russell
What I have been telling you, from alpha to omega, what is the one great thing the sigil taught me — that everything in life is miraculous. For the sigil taught me that it rests within the power of each of us to awaken at will from a dragging nightmare of life made up of unimportant tasks and tedious useless little habits, to see life as it really is, and to rejoice in its exquisite wonderfulness. If the sigil were proved to be the top of a tomato-can, it would not alter that big fact, nor my fixed faith. No Harrowby, the common names we call things by do not matter — except to show how very dull we are ...
-James Branch Cabell
March 25, 2018 - 3:19 p.m.
March (and Sing) For Our Lives
I didn't write the last two days then did enough yesterday to merit two entries. I'll give Thursday and Friday short shrift and see how much I can write about Saturday before I run out of gas coffee.
Thursday, I did nothing.
Friday, I went to therapy. I had a productive session and I walked to and from the train station; that's 3 miles total. I need to walk more.
Now you know my secret; If I had blogged the last two days I would have stretched that into two full entries. I buy loads of diary helper from big box stores.
Yesterday I went to the March for Our Lives. City Island Indivisible hired a bus to drive us. I left around the same time I would have by public transit but got there half an hour early. I went with Jane. We left the house the time that I usually wake up. In the old days I would have gotten up at 10 minutes before I had to leave. Instead I woke up 45 minutes earlier and made breakfast. My priorities have changed.
I didn't march with Jane and the Indivisibles. I met my usual partners in marching Carolann and whatever chicks, roosters, and friends can join us. Yesterday that was Aimee, Sharon & Shannon, Bev, and Colleen. I was the first one there. With time to kill what did I do? I ate a second breakfast from a food cart, sausageeggandcheese on a roll. I'm a sucker for food cart breakfast. Notice that on a day where I have so many important things to write about I still talk about food. Know why? Food is important too.
We started at 74th and Broadway and entered the march down Central Park West on 77th street. Last march we were stuck on 77th for hours. This time we moved right onto CPW in time for the speeches. The kids ran the show. There were students from Marjory Stoneham High School. There was a parent of a student. There was the librarian from Sandy Hook Elementary School. There was a Columbia Student from Chicago whose 15-year-old friend was shot when she was 16. There was a young woman whose father was killed before her brother was born. They were all victims or witnesses to gun violence. Just as you have heard on TV they were all eloquent. The ones that impressed me the most were the librarian and the Columbia student; not surprising, they kids are amazing and filled with passion and grief, but education has an effect. The Columbia student and one other speaker brought up how many children are shot in places like the South Side of Chicago and the South Bronx that don't dominate the news. Seventeen children were killed in Parkland. On average 4 children are killed by guns every day. That means there are more than 3 Parklands every 2 weeks. It's not all at once, it's not spectacular, the children are not well off and well educated; they are just as dead, and their deaths are just as tragic.
The speeches went to noon, but it took us a long time to start marching. I'm not sure how far south the march started. I suspect Columbus Circle. It takes a long time for that many people to get moving. I was texting Chris, he was on 85th street and he didn't start walking till more than a half an hour after we did. Things progressively eased up. We still had to hold up when we reached the Dakota. We considered on knocking on Yoko's door and asking to use the bathroom. It's appropriate to think of her as her husband was shot and killed right where we were marching. We were not that far from Paul McCartney who was marching. We didn't see him, but my friends did. Brianna got a picture with him. I didn't get any great pictures. All I got was the endless sea of humanity on Central Park West. I wasn't going to post it but did because I realized how good it made me feel to see the photos my friends were posting. We were all in this together.
After the Dakota things moved much faster as the crowd stretched out. It either a smaller crowd that the Woman's March or better organized. We made it to the end, 45th Street and 6th Ave at 2:00. That was done well. There was a sign warning us, "Disperse at 45th Street."
We then had to decide what to do. I had to hang in the City until 5:20 because of my evening plans. Nobody was in a rush to leave other than Bev and Colleen who had a gig and left after the speeches. We were all hungry, yes after two breakfasts I could still eat more, and went to the Westway Diner on 9th Ave. How did I not know about this place? I am always looking for not touristy places to eat near Times Square. There were people waiting for a table. We didn't know how long we'd have to wait but stayed. When we checked in Sharon gave her name. Two minutes later we heard the host say, "Sharon?" They obviously knew there were dealing with a celebrity; a one name celebrity like Beyoncé or Cher. Cher is only half of Sharon. When I said that I elicited the first of many "O'Gordon." I don't know why everyone thinks I'm Irish.
As it was between lunch and dinner I call the meal linner. What did I eat? A third breakfast, French toast, sausage, and eggs. You might have picked up that breakfast is my favorite meal. That was just an appetizer, the main course was conversation. We are all socially conscious, it's why we marched, but the march revs it up. Sure, we talked about silly things, but we also talked about guns and politics and how much we admire the Parkland students. They have energized the gun control movement.
After linner we went our separate ways when we reached 8th Ave. I had to go up to Hastings-on-Hudson, so my eventual goal was Grand Central Station. I decided to spend the wait at the main branch of the New York Public Library. My eyes are so bad that I can't do what I've spent countless hours in my life doing; going to the main reading rooms and picking up reference books and reading them. If you have never done that I heartily recommend it. There is an incredible collection in a beautiful space. The library is high on my list of public buildings I want to live in. As I can't see well enough to comfortably read I walked around and looked at the building and the people and took advantage of the Wi-Fi on my phone. The time passed quickly.
Then I walked to Grand Central, another Landmark I want to live in. I should have taken pictures but didn't. Then I boarded the train to Hastings.
My regular readers know why I go to Hastings, for the Common Ground Coffeehouse. It's not the easiest place for me to get to but Carter keeps booking acts that draw me up there. I do the merch when doors open and help as I can before. I started work before I even entered the building. Kevin, another volunteer, picked me up at the train station and gave me a ride. When we pulled into the parking lot we saw the headliner Peter Mulvey taking his things, including the merch out of his car. I brought it in and set it up. Peter has more merch than any artist I've sold for; ten CDs, two vinyl, t-shirts, and mugs. The shirts say "Shirt" on them, the Shirt shirt. "Shirt" is the title of one of his songs. It's also very meta along the lines of "This is not a pipe." Carter asked what the shirt said, and I showed him and added, "Peter is very nerdy." Carter replied, "In a good way." To which I said, "There's a bad way? Nerdy is always good." I mentioned the book, it's not a music book. It's not fiction, it's this.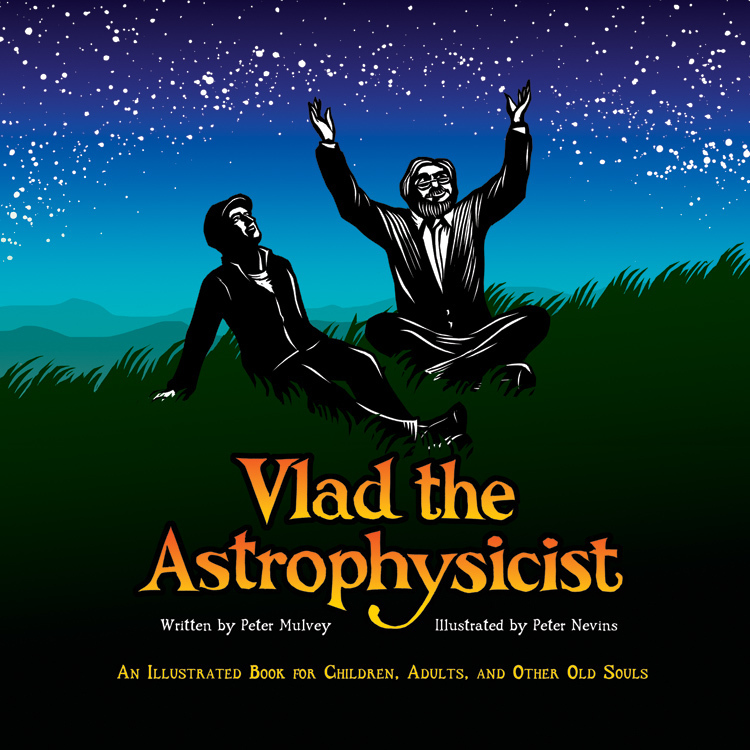 The book is based on a conversation that Peter had with an astrophysicist. I will not insult your intelligence by giving his name. It answers the question of why we have not made contact with intelligent life on other planets. I don't accept Vlad's explanation, though it is part of the answer, but he makes a good argument that gives the basic information you need to know in an easy to understand form. This is something I have always been interested in. For a different take read Intelligent Life in the Universe by I.S. Shklovsky and Carl Sagan. The book was written in 1966 so is a bit out of date but it holds up. I first read it around 1975. It's on the short list of greatest popular science books. Peter, I didn't get a chance to ask you, have other people brought it up to you? Sorry, I got distracted. The important point is that Peter is one of my people.
The opening act was Crys Matthews. I had never heard Crys but there was a lot of buzz around her. She's doing John Platt's On Your Radar next month. She won the NewSong Music Contest at Lincoln Center. I'm a skeptic; buzz can make me suspect. People often like an artist because they feel that they are supposed to like an artist. It's not a conscious decision, it's not trying to be cool. It's just the way our minds work. I went to hear her with a wait and see attitude. I'm a tough audience. I met her before the show as we set up her merch. She wore down some defenses because she's a delightful person. One of those big smile that makes you feel good, people. She has a sense of humor. But that also made me skeptical as she might succeed on social not musical skills. There is another artist in the NERFAverse who I feel exactly that way about. No spark of genius but people love zer or is that zim. We really need singular ungendered third person pronouns. I can't remember the ones I make up.
Then I heard her sing and I'm a believer. She was to use my new favorite word, a revelation. First, she can sing. As always, it's more than her voice being beautiful. It might seem strange, but I was blown away by her diction. It's so rare to find it so easy to understand every word. She can play the guitar; I'm not talking guitar solos would pay to here are play. I'm talking about a perfect accompaniment to the songs. Most importantly there are the songs. She can write. Many of her songs are highly political. It's so easy for that to sound like a political treatise. Most often it comes out as overly earnest. Crys is never overly earnest. She's never boilerplate. She's makes her point poetically.
Crys is black and married to a white woman. Her wife's cousin posted a Confederate Battle Flag on his Facebook profile. The third song was inspired by Crys's conversation with him. Not all her songs are political but as she's a black woman married to a white woman in Virginia just holding hands in public is political. What I loved most about her attitude is that it's not so much anger but a sense of how ridiculous it is.
I didn't get any of her albums, I don't have money, but it is all available on Amazon Music. I'm listening to Battle Hymn For an Army of Lovers, her recent EP of songs of social justice. Like Pete Seeger, Joan Baez, and Odetta, there is a gentleness to her soul. It's the attitude you need to fight hate. Except, that sound pretentious. She's takes her musically seriously but not herself. There's a wink and grin in the mix.
Did you pick up that I liked her?
Both Peter and Crys donated their pay and their merch money to March for Our Lives. Elves they were and elves they remain; that is Good People. So are Carter and all the volunteers. People convince themselves that people are terrible, and the world has no hope. They are wrong. I marched with hundreds of thousands of good people, throughout the country probably millions. My friends I spent the day and evening are good people. I'd say they are remarkable people, but everyone can't be remarkable. Except, well my friends are. I didn't tell you about my remarkable friends at the show, Gene & Isabel, Chris, Peter & Paula, Chip, Tina, and Barbara. Gene & Isabel live on Long Island so I'm not that far out of the way and as they are good and remarkable people I asked them for a ride home and they gave it to me. That saved me about an hour, maybe more.
The day was inspirational so for balance it ended with an idiot story. After being dropped off I walked down the path to the outer door of the condo. To my dismay I discovered that I didn't have my key. Arrgghh. I'm glad it wasn't too late but still after Jane and Bernie go to bed. I buzzed to be let in. There are two problems with the buzzer. The first is that the button gets stuck in and doesn't stop buzzing. The second is that the speaker doesn't work so when you say, "Who is there" the person at the door can't hear you. I buzzed and waited for the door to buzz back so I could go in. I called on the phone to let them know it was me. I waited, the door didn't open. I waited more, the door didn't open. I was getting cold. I realized that I could walk around to the parking lot gate, it's stuck open. I then walked around the building to the entrance where I buzzed up again. That buzzer works, and Jane let me in. She had buzzed the door open but apparently the buzzing sound doesn't work. I heard nothing. When I got home I found my key. I wasn't on the table where I keep all the things I bring with me. It was on the couch. Why? The day before, around midnight, someone rang the outside buzzer and didn't pull the button out, so I had to walk outside to fix it. I had to take my key. When I got back I went back to watching Jessica Jones. I didn't want to get up to put the keys away and I didn't want to leave them in my pocket all night, so I took them out and then forgot about them. You know why? I'm an idiot.
This entry is long, long enough for three. I have things to take care of, so I'll watch Jessica Jones. Here's the deal. After one episode I prepare the social media for next month's On Your Radar. Hold me to that.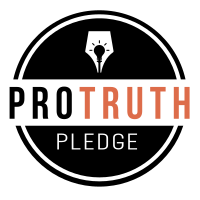 I signed the Pro-Truth Pledge:
please hold me accountable.







Memories: Not that Horrid Song - May 29, 2018
Wise Madness is Now In Session - May 28, 2018
The NFL and the First Amendment - May 27, 2018
On The Road Again - May 26, 2018
Oliver the Three-Eyed Crow - May 25, 2018



creative commons
This work is licensed under a Creative Commons Attribution-Noncommercial-Share Alike 3.0 License.
Horvendile March 25, 2018




Follow on Feedly