I became insane with long intervals of horrible sanity.
Edgar Allen Poe
The trouble with fighting for human freedom is that one spends most of one's time defending scoundrels. For it is against scoundrels that oppressive laws are first aimed, and oppression must be stopped at the beginning if it is to be stopped at all.
- H. L. Mencken
Many people would sooner die than think; In fact, they do so
-Bertrand Russell
What I have been telling you, from alpha to omega, what is the one great thing the sigil taught me — that everything in life is miraculous. For the sigil taught me that it rests within the power of each of us to awaken at will from a dragging nightmare of life made up of unimportant tasks and tedious useless little habits, to see life as it really is, and to rejoice in its exquisite wonderfulness. If the sigil were proved to be the top of a tomato-can, it would not alter that big fact, nor my fixed faith. No Harrowby, the common names we call things by do not matter — except to show how very dull we are ...
-James Branch Cabell
June 23, 2015 - 12:35 p.m.
Joyless Clearwater had Plenty of Joy
This is part 2 of my Clearwater report. If you missed it go back and read it now, Joyous Clearwater. If you don't it's like starting Lord of the Rings by reading The Two Towers.
I had plans to go out last night, to do something I really wanted to do but I didn't because then I'd want to write about that and I have to finish writing about Clearwater. That actually was a factor but it also had something to do with being tired.
Life is so unbelievably hard. I have to actually get up to get my Clearwater program so I know what I did on Sunday. See the sacrifices I make for My Gentle Readers. Who knows the pope? Start the sainthood process when I 'm alive and can appreciate it. It won't hurt that I'm a Jewish atheist will it?
I got my program now it's all coming back to me. The initial forecast for Sunday was that it was going to rain till mid or late afternoon. But of course it was not supposed to pour on Saturday It's the summer. You get summer weather. It changes fast. That's part of the festival experience. But I took advantage of the bad forecast and the fact that I was going up alone to leave an hour later than on Saturday. I didn't get there till half an hour after the gates had opened. And guess what, I got a better spot than on Saturday. I was right in the front row at the Rainbow stage.
I had a performer comp, no I'm not a performer, I got one from a performer. On Saturday I found out it was only good for Sunday but they let me in anyway because I was with a cute girl. I just figured that one out now. Thank you Joy. On Sunday when I arrived not only were there no issues but I didn't even have to give my name. They remembered me and said they were just talking about me. The only thing worse than being talked about is not being talked about.
After I grabbed my spot I went in search of friends. I found the WFUV volunteer crowd and Fred joined me to get coffee. Yes I already had coffee at Grand Central Terminal but I wanted more, much more. I got the 32oz iced mocha from Taste Budds. We weren't sure how I wanted to start the day. Tom Paxton & Friends were on the Rainbow stage but he was doing a set alone at the more intimate Sloop stage later. Lau was on the Hudson Stage but the blurb in the program made me think they were generic and probably Mumford and Sons like. Wow I was going to copy and paste the blurb from the website. But it isn't on the website. Whoever designed it thinks we base our decisions on who to hear on the performer's looks, not their music. There are only pictures.
In any event I needed to go to main stage to get my stadium seat. As we approached the set had started, it was pure Kumbaya. That nudged us to give Lau a chance. Best decision I made. They were great. I didn't think so at first. As we approached they were doing this mellow tune was anything but exciting. We sat down and they did a song that was interesting but I thought that it wasn't someone I'd want to hear an hour of. Then by the next song I realized they were a band I'd want to hear many hours of. They are a Scottish British band and that's the traditions they follow. Think Pentangle, Silly Wizard, and Fairport Convention. Not that they sound like any of them. Duke Ellington said that there were two kinds of music with swing, Jazz and Scottish. Lau has swing. I could have enjoyed watching the accordion player with no sound. He shreds on the accordion. He head bangs. I have never seen anyone but a percussionist play as animated as he. The music rocked while being pure folk. Folk does not have to be Kumbaya. There was depth to it, there was beauty to it, and there was energy to it. I signed up for the mailing list and liked their Facebook page when I got home. They are a band I must see again. I love getting excited over a new discovery. That's the way to start the day.
We stayed at the Hudson stage for an old favorite of mine, Todd Snider. Todd has nothing in common with Lau. You listen to him for his lyrics and his banter. He says he doesn't know more than other people and the reason to listen to his thoughts is not because he's right but because he makes them rhyme. That captures his personality. He's stoner Pete Seeger. His songs have strong social commentary with a totally insane delivery. I'm not a stoner. I never liked stoner humor. He works because he is brilliant. The odd diction and wording convey the truth. Oh and he's as funny as all hell. He can sing a song and catch you totally surprise as you finally get what's going on. He is never too earnest. He ended with a totally straight rendition of This Land because that is the tradition he's coming from. Just his style is different.
Then I was on to the Rainbow stage. I got to take advantage of my great spot to see the main stage performers I was most excited about, Bela Fleck & Abagail Washburn. A few songs in he joked that people maybe didn't know that all they were going to hear was two banjos. That's of course why I was there. That and to hear banjo jokes. By normal standards Abagail is virtuoso banjo player. One of the few players she can share a stage on and be only second best is her husband Bela. These are musicians; they know how to play. They also know how to mix it up so it doesn't come out sounding all alike. Abagail has studied Chinese music and did a song in Chinese. She told the signer to just dance during the song. She also did a song a capella. Yes she can sing too. Bela took out his banjo ukulele and even did a solo on it. The only thing that made me want for it to not go on forever was that it was blistering hot. The Rainbow stage is the hottest spot on the Festival grounds.
So I was relieved when I left it for the cool of the Sloop stage to hear some paleofolk, Tom Paxton. I have been listening to him my entire adult life. There are no longer new songs that excite me but he's still charming and funny and I don't hear the old songs all that often. It was not exciting but I'm still glad I heard him.
I actually wrote my dinner break onto my program. It was more like linner as it went from 3:30 to 4:35. I had jerk boneless chicken, plantains, and macaroni and cheese. I live in a Jamaican neighborhood and make all those things myself but it was quite good and reasonably priced. I also had fun talking to the people that shared my table. Some of them were my Brooklyn Peeps. We talked about contra dancing, zydeco music, and swing. Oh and about calculus. Yes I found my people. Most importantly I went back to Taste Budds or a frozen cocoa chiller. That's the reason I go to Clearwater. The music and the beauty are just bonuses.
I went back to the Rainbow stage for Ani DiFranco. I haven't seen her in years. She's a lot prettier now that she doesn't work at looking like a freak. Goes with what I always thought about her from the very first time I saw her; "She's really cool except when she's trying to be cool." She started late and I only stayed for about four songs of hers. She's someone I can always listen to. She's good, there's a there there but not my sweet spot. Her fans have gotten much better behaved and the Festival Security did a great job of keeping them out of the walkway in front of the stage. I was afraid I wouldn't be able to see from sitting at my seat. That's what has happened other times I've seen her.
That was in for me on the Rainbow Stage. I had that great spot and stayed for one and a third sets. That's the way things go.
I left to see The Kennedys on the Sloop Stage. They are the only ones that get a link because they have a macro to insert it. It's actually less work than typing their name. Of course I then wrote out this explanation which took more work.
They actually started a few minutes early. Somebody needed to check their watch. I arrived as they started their first song but still found an open space up front. I can pretty much always do that at the Sloop stage even when it had a big crowd. Do I really need to tell you how much I love the Kennedys? Someone there that knows me referred to them as my favorites. No they are not on the comparison charts at all. I know them so well both musically and personally and for so long that they are part of my musical infrastructure.

I saw Steve, a WFUV volunteer sitting off to my right. When he got up and crossed in front of me I called his name and he stopped going wherever he was off to and sat an joined me. He must be the one that called them my favorite. After a bit he said, "Isn't that the girl from Red Molly over there?" My first thought was, "Abbie or Laurie is here?" But of course it was Carolann .She was playing the Festival. I would have seen her but she was up against Bela and Abagail. She said, that she's have missed her for them too. I knew she would. But my point was that I no longer think of her as being from Red Molly. She's just Carolann Solebello solo artist. OK you work out the Solebello solo artist joke. I'm leaving that as an exercise for the reader. I waived at Carolann, she spotted me and joined us. Carolann is also part of my infrastructure. I love watching music with musicians. But then she had to scadattle to see Richard Shindell and Lucy Kaplansky. I couldn't argue with that but I prefer Richard solo doing his own songs. I figured I'd catch the end of their set. At some point Steve left and Fred came. This is what it's like when I'm alone at a festival. I'm not alone. I just have a revolving cast around me.
The sky started to darken. I could see the storm coming from the other side of the Hudson. It looked like we'd hit just the edge of it When the first drops fell it felt good. It cooled things off. I didn't reach for cover. When it got a bit harder I put on my cap. But then the rain really hit. I was prepared, unlike the day before. I pulled out my tarp pancho and covered myself and my bag. Nothing got too wet at all. The Kennedys were under cover and they kept playing. Most of the crowd left, including Fred but I had a great time. This is part of the Festival experience. The only downside was that I wanted to talk to Pete and Maura after the set but couldn't.
I started to walk to the Hudson stage for Richard and Lucy but stopped at the musical instrument booth to keep dry. My didgeridoo guy was there. Last year or the year before he taught me how to play one. Nobody ever could do it but him. He remembered me. He said "You said I wouldn't be able to teach you but I did." I now know his name is John, not "my didgeridoo guy."
When I left the sloop stage there was a water bottle next to me and nobody around to claim it I was right where Carolann was sitting. I was sure it had to be hers. Nobody else was close so I put it in my bag. I texted her that I had it and would give it to her at the Hudson stage. But I couldn't find her. There were a lot of people there and Richard and Lucy were playing so I couldn't walk around looking. But I did find Dan, Noah, and their father Michael. Dan and Noah are the Lords of Liechtenstein. So once again I listened to music with musicians. During the break I looked for Carolann some more but couldn't find her. I then got a text that she had left and the water bottle wasn't hers.
The final act of the day was the Felice Brothers on the Hudson Stage. During the break when I was walking around a guy came and stood right in front of my stadium seat my spot. I didn't know what that was about. I asked if he planned on standing there during the show and he said, "Yes." I was hoping that was a joke. It wasn't. In a seated venue with standing areas off to the side he decided to stand in front of people. He in fact blocked my legs so I couldn't sit. He did grudgingly move a step to his right so I could sit. But then he was in front of Fred who joined us. When somebody left Fred took their spot so he could see. Everyone was telling the guy to sit down and he wouldn't. He felt that everyone else should stand. Security it a very bad job there. Somebody should have moved him. Fred and I both got pictures of him. I'm going to post one on Facebook. I'll show a few here.
If you know him you might want to let him know that what he did was wrong. I can't repeat the things that people were calling him in a family blog. I imagine that he actually enjoyed it. That's probably what it's about getting all this attention even if it's negative. He wasn't blocking my view but I would have slugged him if I stayed where I was so I joined Fred. That's how I got those pics form the side.
The Felice Brothers are great. It's funny that there high energy accordion player was not even in the competition for being the most animated accordion player on that stage that day. The guy from Lau left him in the dust. But we aren't grading on a curve. These guys are fun. They can sing. They can play. The crowd loved them. For the last few songs some teens went into the open space in front of the stage and started dancing. Yes this is not allowed but it was the end of the night and it just seemed right so people joined them. Noah and Dan joined them. And yes I joined them. Hey I like to dance too. It reminded me of being a Frühead. We did that when we saw them. It's great being part of that group experience. Things were running a bit late because of the rain and they didn't do an encore which disappointed the crowd. I said my goodbyes and raced to the bus. There Mavericks were still playing on the Rainbow stage and C.J. Chenier was still on the dance stage. CJ was tempting, I love Zydeco but I was tired and wanted to get home and not wait on long lines for the bus.
I had great luck with the timing. I got the Metro North Platform just a minute before the train arrived. I just had time to make it to the first car before the train left. That's where you always want to be heading to Grand Central.
Wow I wrote even more about Sunday than Friday. I thought it would be the other day. I still have some recapping to do about my mental stage. Last night's plan that I didn't go through with was to see Lau. They are heading back to the UK and I have no idea when they will be back. But I can't do everything.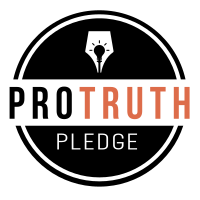 I signed the Pro-Truth Pledge:
please hold me accountable.







Memories: Not that Horrid Song - May 29, 2018
Wise Madness is Now In Session - May 28, 2018
The NFL and the First Amendment - May 27, 2018
On The Road Again - May 26, 2018
Oliver the Three-Eyed Crow - May 25, 2018



creative commons
This work is licensed under a Creative Commons Attribution-Noncommercial-Share Alike 3.0 License.
Horvendile June 23, 2015




Follow on Feedly