I became insane with long intervals of horrible sanity.
Edgar Allen Poe
The trouble with fighting for human freedom is that one spends most of one's time defending scoundrels. For it is against scoundrels that oppressive laws are first aimed, and oppression must be stopped at the beginning if it is to be stopped at all.
- H. L. Mencken
Many people would sooner die than think; In fact, they do so
-Bertrand Russell
What I have been telling you, from alpha to omega, what is the one great thing the sigil taught me — that everything in life is miraculous. For the sigil taught me that it rests within the power of each of us to awaken at will from a dragging nightmare of life made up of unimportant tasks and tedious useless little habits, to see life as it really is, and to rejoice in its exquisite wonderfulness. If the sigil were proved to be the top of a tomato-can, it would not alter that big fact, nor my fixed faith. No Harrowby, the common names we call things by do not matter — except to show how very dull we are ...
-James Branch Cabell
June 22, 2015 - 12:42 p.m.
Joyous Clearwater
Wow so much to write about but I'm not sure I'll write so much. Do I go into detail or just say "magic?" We'll see where this leads.
This was Father's Day weekend so I was at Clearwater's Great Hudson River Revival. Is it just me or did it used to be called "the Great Hudson River Clearwater Revival?" I know that's how I referred to it here. There have been years that I have only gone to one day. For a bunch of years I had either a Bar Mitzvah or a wedding one day. Other years I couldn't afford both. But two days is what I expect of myself.
Saturday was a Joy day. I mean that in two ways, Of course I felt joy but I also spent the day with Joy. As she lives 10,351 miles from me that not a common occurrence. When are they going to extend the
to Melbourne? They always talk about it but they never do it.
Joy was staying about a mile from me but unfortunately it was still easier for us to meet at Grand Central Terminal. Joy thought she'd be late but she arrived just the time we agreed to meet. I was there half an hour early. I had great luck with the train. Joy got the Clearwater Getaway package from the terminal. That's the way to go to Clearwater. It cost $69 for one day. The round trip on the train is $20. I was comped so I didn't do that.
We took the beautiful ride up. I made sure Joy had the window seat on the left side of the train so she'd have that spectacular view of the Hudson. Yes it was much faster to drive when I lived in Bayside. The drive was about the same time as the MetroNorth trip alone but this is relaxing and I no longer have a car and I no longer live in Queens and it's more environmentally friendly. We are talking about a Clearwater, an "Environmental and Music Festival."
We arrived before doors opened as we planned so we could get a good spot for the Rainbow Stage. The bus dropped us off directly in front of Lori not LORi and company! I pointed out Lori, Rona, Bob, and Bobby Jo from the bus. Then I got out and introduced her and did my idiot thing and forgot Bobby Jo's name. It is so hard not having a brain. I also introduced Joy as Jill to somebody. That reminds me I have two idiot stories to tell you. That's two more, not including the name idiocy which is a given. Don't let me forget to tell you.
I had to go to pick up my ticket. I went to will call. It wasn't there. I was told that musicians' guests were at the musicians' entrance. That was great. We could get in before the crowd and stake out a great spot! We walked to the musician's entrance. My name wasn't there. They called a supervisor while we waited. Joy rejoined Lori & Co as it looked like they would get in first. As I was waiting people kept saying hi to me. Richard & Viki and Megan stopped to talk. The gate people were intrigued. "Why does everybody know you? Did you used to volunteer?" It's always hard to explain who I am.
Finally the supervisor came. Turns out that I shouldn't have had a comp for Saturday as the musicians I was comped by were performing Sunday. I was afraid I'd have to go buy full priced ticket. But NO! The supervisor was a mensch. He gave me a one day pass. Clearwater has gotten huge and moved away from folk but it still has the spirit of Pete Seeger.
With all that Joy got in before me and snagged us a spot. Not a great one but not bad. We went to say hi to the WFUV volunteer crowd, which included Lori & Co. Fred joined us. They sit off to the side which is why I don't join them. As we had two hours before music started I showed Joy around. We went to the crafts area by the sloop stage. I showed her the place I didgeridoo. Two years ago the guy there taught me how to do it. I tried to show Joy. She did better than me. I lost the touch. We walked the other way to go to food and coffee. OK this time I think it was just coffee. Fred joined us. We walked around the activist area and along the Hudson then Joy and I made our way to our planned first stop the Dance Tent for Vanaver Caravan. They are usually a highlight but this year they started with something totally different and not exciting. Then I noticed that Dom Flemons was at the Hudson stage. That was enough for Joy and we went there. A very good decision. That was a musical highlight of the festival I have seen the Carolina Chocolate Drops but never Dom Solo. He was fantastic and the music has such range. He's also is funny and charming. He puts on a great show He's on my list of people to see whenever possible now,
We then went to get some food. That took far longer than it should have. Joy ordered potato pancakes and waited at least 20 minutes to get them. I tried ordering jerk kabob but that wasn't ready. So I went to get this mozzarella cornbread cake. That should take only a few minutes. The stand was way behind. It took her quite some time to put it on the grill and when she did it was frozen! It was noon and they were totally unprepared to serve lunch. We finally got our food, which we ate while walking and went to see Angelique Kidjo. I can see her being someone's favorite performer there. She has obvious talent and is fun to watch. But it was neither of our thing. So we went to the Circle of Song to see High Lonesome Sound which was Matt Turk, Fred Gillen, and a woman whose last name was Lee. Fred and Matt are my friends but this was Joy's idea. Of course it's because of a misunderstanding. High Lonesome is the name of a subgenre of bluegrass but that is not what they did. But we had fun singing along to trad folk.
Then were off to see the Mike & Ruthy band. These are also friends of mine. This was also Joy's idea. I pretty let her decide what we were doing as this is not something she gets to do often. She knows Mike & Ruthy because they did a show in Sante Fe, Joy is originally from Santa Fe, with Round Mountain. By coincidence they are one of my favorite bands, I met and befriended them at NERFA. Joy is really close to them socially. It's a tiny world. Mike and Ruthy have a brand new album with a full band. They had a trombone player! At the biggest it was an 8-piece. They are now a folk-rock band. They are a great folk-rock band.
Then we went to dance to the Klezmatics. I always make sure to do that. Joy sings and dances so it was great to dance with her. We had already sang together twice, the circle of song and last week with Terre Roche.
We bounced around a lot. We went from that to the Rainbow Stage to rock out to Los Lobos. We got up to dance to the finale, La Bamba. I was surprised that Joy knew all the Spanish lyrics. She was surprised that everyone didn't. They do in Santa Fe.
Then it was back to the dance stage to square dance to Jay Unger and Molly Mason. Festival crowds are incapable of square dancing but it is still so much fun even with people screwing up all around you. And yes I screwed up too. Mike & Ruthy were playing in the band, Jay is Ruthy's father. To be honest I couldn't see Ruthy but Mike was there and I'd be shocked if she weren't.
We went to see Gill Landry from Old Crow Medicine show but only s stayed for a few songs. He wasn't doing it for either of us. We went back to the Rainbow Stage for David Crosby.
OH No. I 'm an idiot. I forgot the idiot stories. OK time out to tell them. When we were getting out first coffees we took out our programs to plan the day. Joy opened her us and found it was all torn up inside. I told her I'd switch with her. I did. We went to look at the schedule. I opened mine up. It was all torn up inside! I said, "Oh no they all are!" I forgot that 30 seconds before we swapped programs. Yes I'm an idiot. Joy laughed. At least I'm an entertaining idiot.
We came to the festival all prepared. We had rain gear, warm clothes, and sun block. We left that all on the main stage. During Dom Flemons' set it started pouring. We got soaked. We ran back to main stage to get our rain gear. I put on my poncho and Joy her umbrella. We went back to see the rest of Dom's set. Unfortunately all of Joy's warm clothes were now soaked and unwearable. Fortunately I had not just my poncho but my WFUV nylon windbreaker which was perfectly fine so Joy could wear that.
OK now back to David Crosby. He is someone I would have not seen on my own. I don't do dinosaurs of Rock. Yes I went to see Crosby Still and Nash but that was for exactly the same reason. Emilie who is about Joy's age, born way after their heyday, was visiting from England and wanted to see them. I'm a much bigger CS&N fan than David Crosby solo. With them I knew all the songs. But that does not mean I didn't enjoy seeing David Crosby. If nothing else I'd love seeing Joy love them. Last time she saw David Crosby she was in utero. Her mother was friends with David! There's a personal connection. And hey he covered Joni Mitchell and some CS&N and it was great. What wasn't great was the woman in front of us with the huge golf umbrella that she wouldn't put down. It wasn't even really raining, just misting. I didn't have my hood on and Joy didn't use her umbrella. Everyone was complaining that they couldn't see. We all asked her nicely to put it down, but she wouldn't. Another woman was even worse, she was off to side of us. She had a high back chair that isn't allowed. But it was one with a canopy and she put it up! But she put it down when asked. It was so high she needed a stick to reach it. When the set ended the golf umbrella woman and her party left they left their area covered with trash. This is Clearwater! How can people do that? The answer of course is that there are thousands of people there. So if there are 50 rude people they are noticeable but just a tiny part of the crowd.
Our next stop was Guy Davis at the Hudson Stage. We were back to very traditional music. This might have been the best I've seen him. That was a joy.
We then did a 180 and ended the day with Delhi to Dublin at the Dance stage. As their name suggests they mix Indian with Irish music. They also do dance music. It's very high energy. The crowd was 30 years younger than for David Crosby. Yes we were dancing, if you want to call it that. It's more bouncing in place. Their music has a lot of bounce. You could see it at rave. It's about as untrad as you can get.
That was the last thing happening so we took the bus back to the Metro North Station and didn't have that long a way for the train. I had grabbed a bite to eat for dinner at but Joy hadn't so she got food at Grand Central Station and I got to use a real bathroom with flush toilets. Then we hopped on the
till Fulton Street where Joy transferred. This was our good bye so we gave each other an extra big hug.
I've written 2105 words so I think I better finish this. I'll write about Sunday later today or tomorrow. I have a lot to write there too. I have some overviews of the festival I have to discuss plus all the music and friends I saw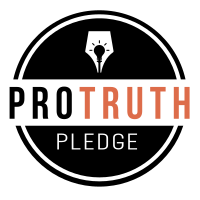 I signed the Pro-Truth Pledge:
please hold me accountable.







Memories: Not that Horrid Song - May 29, 2018
Wise Madness is Now In Session - May 28, 2018
The NFL and the First Amendment - May 27, 2018
On The Road Again - May 26, 2018
Oliver the Three-Eyed Crow - May 25, 2018



creative commons
This work is licensed under a Creative Commons Attribution-Noncommercial-Share Alike 3.0 License.
Horvendile June 22, 2015




Follow on Feedly