I became insane with long intervals of horrible sanity.
Edgar Allen Poe
The trouble with fighting for human freedom is that one spends most of one's time defending scoundrels. For it is against scoundrels that oppressive laws are first aimed, and oppression must be stopped at the beginning if it is to be stopped at all.
- H. L. Mencken
Many people would sooner die than think; In fact, they do so
-Bertrand Russell
What I have been telling you, from alpha to omega, what is the one great thing the sigil taught me — that everything in life is miraculous. For the sigil taught me that it rests within the power of each of us to awaken at will from a dragging nightmare of life made up of unimportant tasks and tedious useless little habits, to see life as it really is, and to rejoice in its exquisite wonderfulness. If the sigil were proved to be the top of a tomato-can, it would not alter that big fact, nor my fixed faith. No Harrowby, the common names we call things by do not matter — except to show how very dull we are ...
-James Branch Cabell
November 04, 2011 - 3:26 p.m.
Cary not Carey
I'm expecting a phone call so I ate my breakfast early and I'll try to write this before the call. I have pictures and videos but I haven't downloaded them yet. Hey I'll do that while I write this. It only took me three trips to do that. The first I went to the bathroom and forgot the camera on the way back. The second I got coffee and forgot the camera on the way back. I hope you appreciate having a brain.
I found what I thought of as the books I had to read in the house and discovered that I had already read all but Isaac Newton's Principia which is not the subway reading I was needed. So before I went out yesterday I stopped at the library. They've changed things since the last time I was there. I went to the science fiction section. At the end of the aisle it says "Science Fiction." There were no science fiction books. I asked the librarian where they hid it. He said, "We didn't hide it we just mixed them in with fiction," then he gave me the look that let me know that he realized that's hiding them. I've dealt with him before. I like him. He didn't try and cover up the and make believe that this wasn't a inconvenience for someone looking for a SF book. The problem is that they keep shrinking the English language book section. I don't mind the addition of the foreign language books as I have a multi-lingual neighborhood. I do mind that it's become more of a video library than one for books.
They cut down on the classics and too many of them are cliff notes on classics. There are four books in the mythology section, three on vampires. The library has become almost useless for browsing. Now it's a place I pick up the books I order online from the system which is still excellent.
I didn't pick up a hefty classic because I ordered Small Gods by Terry Pratchett from Amazon and was expecting it today. I wanted something short. I ended up not taking out a book. Perhaps it was for the best as I spent my subway ride preparing for my class today. I had to get that done anyway.
I took the subway to the Christopher Street Coffeehouse. This month's artists were Cary Cooper and A.J. Roach.
As artist liaison I have to get there early to greet them. When I arrived the only ones there were Mark the minister and Tim the sexton of the church. I got to hung out with them for a while and feel hurt that I didn't get the wardrobe memo. They were both dressed in red and black. It wasn't intentional but they looked like they should be in band together. We're calling it the Lutheran Tabernacle Choir.
Other people started showing up starting with Peter who does sound then Carolann Solebello, Meg Braun, and then Cary and Jagoda. Jagoda is her drummer but I've known him for years playing with other people, originally Amy Speace.
Cary is my Facebook friend forever. The thing is I don't know why? I don't friend people I don't know and I never met her before. I never saw her perform. I've seen her husband Tom Prasado-Rao a number of times but never her and I'm not FB friends with Tom because if I talked to him it was just in passing at SMAF. Yet I friended Cary. I think it's because I liked what she said on the pages of friends and as I told her, she just looks like a Gordon friend. Now that I met her I know that I'm right. She does fit right in with my friends. She'd adorable. I want her to meet Carey now. I decided they should be friends though that might be too confusing for someone encephalically challenged like me. I know I'll call her Cary not Carey.
Later Anthony and AJ showed up, we did sound check, and were off to the races.
Cary, the TV star, led off. You didn't know she is a TV star? She's on Troubadour TX. If you can't get it where you live you can watch it online. The current episode, 6, features her prominently. I'll admit. I wasn't familiar with Cary's music. Now I am. What did I think? I bought her newest CD, Pink Umbrella. LORi and Paul stop giving me that look. It's the name of the CD, I am not a princess or a delicate flower. Cary's music is just like Cary, intelligent, clever, and adorable. You have to love a performer in a dress a hobbit would love playing a ukulele, a brand new uke at that. This is when I should be posting the video but as I said, I haven't uploaded it yet. I can't show you the photos either. You'll have to take my word for it.
A.J. is a local that I know well and he was joined by Anthony who I know well enough that he has a macro to link to his website. Is A.J.'s music just like A.J.? I'm not sure. Both he and his music are more enigmatic than Cary's. It is totally distinctive. He has an unmistakable voice both literally and figuratively. That makes it hard for me to describe. I can't say what he's like and I haven't figured out his idiosyncrasies the way I have Brian Gundersdorf's. He writes what John Elliott calls clever songwritery songs, as does John.
The audience was disappointing. I am afraid that I fell down on promoting it. I've had a difficult month. I can't let that happen again if we want the series to succeed.
After the show I hung out for a while with my friends then headed home. I've been under some pressure lately and last night is what I needed, an evening in my natural habitat with friends. I'll say a bit more. I've needed someone to talk to and chose Carolann. She helped so much. We talked again this morning and her husband Mark helped too. It's good having friends.
My office hour is over and it's time for me to head home and take care of things that need taking care of. Wish me luck.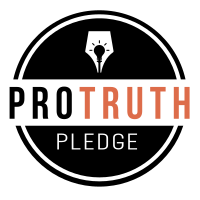 I signed the Pro-Truth Pledge:
please hold me accountable.







Memories: Not that Horrid Song - May 29, 2018
Wise Madness is Now In Session - May 28, 2018
The NFL and the First Amendment - May 27, 2018
On The Road Again - May 26, 2018
Oliver the Three-Eyed Crow - May 25, 2018



creative commons
This work is licensed under a Creative Commons Attribution-Noncommercial-Share Alike 3.0 License.
Horvendile November 04, 2011




Follow on Feedly