I became insane with long intervals of horrible sanity.
Edgar Allen Poe
The trouble with fighting for human freedom is that one spends most of one's time defending scoundrels. For it is against scoundrels that oppressive laws are first aimed, and oppression must be stopped at the beginning if it is to be stopped at all.
- H. L. Mencken
Many people would sooner die than think; In fact, they do so
-Bertrand Russell
What I have been telling you, from alpha to omega, what is the one great thing the sigil taught me — that everything in life is miraculous. For the sigil taught me that it rests within the power of each of us to awaken at will from a dragging nightmare of life made up of unimportant tasks and tedious useless little habits, to see life as it really is, and to rejoice in its exquisite wonderfulness. If the sigil were proved to be the top of a tomato-can, it would not alter that big fact, nor my fixed faith. No Harrowby, the common names we call things by do not matter — except to show how very dull we are ...
-James Branch Cabell
August 10, 2014 - 11:24 a.m.
Neuro - on - Hudson
Sometimes I can't live up to my reputation of untiring supporter of music. I had planned on seeing John Fullbright and others do a free show at Lincoln Center yesterday afternoon but decided it was too much. I needed some time off and I needed to do laundry. I went out last night of course. I'm not a total slacker.
I started the day with an idiot story. I made an omelet. My idiot housemates do not take proper care of the kitchen utensils. I was afraid that they ruined a skillet but I used it anyway to make my omelet. As I suspected they destroyed the no-stick coating. The omelet struck to the bottom. As I was struggling to scrape it off the index finger of my left hand touched the bottom of the skillet. It burned the nerves right off so I didn't even feel it at first. Then I did, a lot, and it wasn't pretty. I ran it under cold water. I didn't know how long to do that and I wanted to each my breakfast while it was hot so after few minutes as I took it away and ate my breakfast. The pain got worse. I checked on the mayo clinic website what to do and it said hold it under cold water for 15 minutes. So that's what I did. Every time I removed it, the pain came back. I couldn't take standing in the bath room with my finger in the sink any longer so I put some ice in a baggie and applied that to the burn while I did other things. I finally removed it and there was still pain but that subsided but did not go away after a bit. Then I went to the drug store and got some gauze to wrap around my finger as the website suggested. This is what it looked like late last night after the blister had been raised. Sometime I write about things because other people don't talk about them so people don't know what other people experience so they can't judge if what they experience is normal. One odd thing was that after a while the pain wasn't where the burn was but in the fingertip which you can see was unscathed. The nerves do strange things when there is damage.
Now for the evening's entertainment. I went the Common Ground Community Concerts Rooftop Undertground series to see Rachelle Garniez. The series is run by the Emperor of Westchester folk music Carter Smith. Yesterday was his birthday and his present to himself was presenting a personal favorite musician to the rest of us.
I took the same train up there as Rachelle and her friend but didn't see her. I planned on being her Sherpa. But she made it to the Dobb's Ferry station fine without me and Carter drove us to the venue, Curious - on - Hudson
Rachelle does not play folk music. Carter didn't know what to call her music. Now he knows. I heard one song and could place her immediately, she plays Neuromusic. Don't feel ignorant. I'm sure that Rachelle doesn't know she plays Neuromusic. It is a term that Carey and I came up with to describe many of the bsnds we like. We instantly saw the connection between them. This is how Carey describes it. First I have to give Megan's description of Neuro World.
Megan: Neuro World - when the world goes into an altered state of consciousness, but you don't...

Carey: neuromusic is music that comes from that altered state of consciousness. the bonzo dog doo-dah band is classic neuromusic. rushad eggleston's snee music is totally neuro. punk marching bands, freak folkies, and anything involving unusual instruments may also qualify.
The way I usually describe it is music that creates its own aesthetic as it goes along. I wrote an entire entry about a Neuromusic concert I went to back in 2002, Neuromusic. There's a definite European connection to much of it. Rachelle grew up in New York speaking French, She sounds most typically neuro when she plays the accordion, a defining neuro-instrument. Other than Carey I never know who to recommend Neuromusic to. I'm so glad I can now add Carter to my list. When you listen to Rachelle what you can expect is the unexpected. The songs, lyrics, and chords don't go where you expect. This often has the effect of striking the listener as funny no matter what the subject matter. People at the show were laughing at things that if they heard in isolation they would not laugh out. It's part of being transported into Neuro World.

The music is perfect for listening while in the hypnogogic state. I closed my eyes and let myself slip into it. The trick is to not fall asleep but to listen to the music while the visual imagery that comes with the state starts. I reached the perfect state at one point, during the song about the suspended animation chemical that frogs produce, like I said expect the unexpected, I was disappointed when I snapped out of it.

As it was Carter's birthday people made cake. There was carrot cake, mulberry, and chocolate, Guess which one I ate? It was made by Suzanne who I know from volunteering at WfUV. I finally got to meet her wife Leslie who I have been hearing about for years.

The trains only run once an hour and I had to make a quick getaway after the show. I sold CDs till there was no more buyers but there were still people talking to Carter. I told him good bye and happy birthday then made haste. I left myself just enough time to make the train. How well did I time it? my feet hit the platform as the train entered the station. I walked quickly and was able to get in the first car. I don't know why everyone doesn't try and do that. The only way off the platform and into Grand Central Station is in the front, yet it is no more crowded than the other cars.

I had bad luck and decision making with the subway. There was a 13 minute wait for the
that I needed so I decided to get clever. A
came right away and I switched to the
at 14th street. That runs frequently and makes a short cut to Atlantic Terminal, there are 6 fewer stops between them than on the
. I might catch up to an earlier
and I had the option of catching a
train too. But my plans backfired when I had to wait half an hour for the
. Oh well. I made it home.
Carter both got to live the music junky's dream, hearing our favorite musicians who we are friends with, on our birthday. Of course he cheated by booking the show. It's his birthday so I'll let that go.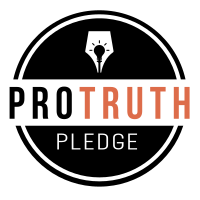 I signed the Pro-Truth Pledge:
please hold me accountable.







Memories: Not that Horrid Song - May 29, 2018
Wise Madness is Now In Session - May 28, 2018
The NFL and the First Amendment - May 27, 2018
On The Road Again - May 26, 2018
Oliver the Three-Eyed Crow - May 25, 2018



creative commons
This work is licensed under a Creative Commons Attribution-Noncommercial-Share Alike 3.0 License.
Horvendile August 10, 2014




Follow on Feedly