I became insane with long intervals of horrible sanity.
Edgar Allen Poe
The trouble with fighting for human freedom is that one spends most of one's time defending scoundrels. For it is against scoundrels that oppressive laws are first aimed, and oppression must be stopped at the beginning if it is to be stopped at all.
- H. L. Mencken
Many people would sooner die than think; In fact, they do so
-Bertrand Russell
What I have been telling you, from alpha to omega, what is the one great thing the sigil taught me — that everything in life is miraculous. For the sigil taught me that it rests within the power of each of us to awaken at will from a dragging nightmare of life made up of unimportant tasks and tedious useless little habits, to see life as it really is, and to rejoice in its exquisite wonderfulness. If the sigil were proved to be the top of a tomato-can, it would not alter that big fact, nor my fixed faith. No Harrowby, the common names we call things by do not matter — except to show how very dull we are ...
-James Branch Cabell
December 23, 2015 - 8:51 a.m.
Best Albums of 2015
OK it's time. I'm publishing my best of 2015 album list. I got a lot of music this year, how was I to organize this? Make a top 10? That's what everyone does but why should I make the number of albums equal the number of fingers on my hand? There's nothing sacred about it and since when do I follow convention? at least other people's convention. So I played with it and played with it and I am going to say that I'm listing 24 albums but that's not true, except by my cheating way of counting. So here's the deal, I have my top eight albums, then my top eight albums that are either debuts or music new to me. Then there are eight albums that it's killing me that I can't put on either of the first two lists? Why eight? Because I felt that those top eight really are pretty clearly in the top 10, the others would have to fight it out. There are even subdivisions in my top 8. The album order in each subgroup is essentially random. I moved them around and this is the order they ended up in
Top Albums of 2015
Tier 1
Kristin Andreassen – Gondolier: I heard the songs on this album as they were developed. Even though I have known Kristin for ages this was a reinvention. It forces me to listen to it in a different way than I listen to anything else. It created its own genre of music. The album has a rare unity to it. The songs are movements in a larger work. On the first listening I knew this would be one of my top few albums of the year.

Harpeth Rising – Shifted: Shifted was the opposite. It was epitome of what Harpeth Rising had been doing. This is three great musicians in peak form. I can never pick a song from it as each is the best in its own way. It's flawless

Rhiannon Giddens – Tomorrow is My Turn: I had seen the Carolina Chocolate Drops but Rhiannon was still a revelation. She can do anything. Her band isn't superb it's brilliant. She can sing, she can play, her voice is divine, she sells a song, she neither overdoes not underdoes anything. This is the best known album on my list and even made it to number 23 on the WFUV list. Not good enough. This should be on everyone's top 10. Fifty years from now people will still be listening to it.
Tier 2
The Mike + Ruthy Band – Bright as You Can: I have loved Mike + Ruthy for ages but this album takes it to a new level. This is a Folk/Rock at its best. There is so much passion.

Pete Kennedy/Maura Kennedy/the Kennedys – Heart of Gotham/Villanelle/West: OK I could have listed this as three albums and had a top ten list. But that's now how I experience it. For their 20th Anniversary Pete and Maura didn't rest on their laurels, they explored strange new worlds and sought out new life and new civilizations. Heart of Gotham and Villanelle are solo albums but they both appear on all the albums. As they wrote and recorded them they knew the other albums were being made. They knew what was left unsaid on one could be said on another. They were as a true trilogy, independent works that relate to each other. It takes all three to tell the entire story. I am not someone that automatically says "the last album is their best" for artists. People don't monotonically progress. But in these three albums it all comes together.
Tier 3
Darlingside – Birds Say: I wasn't supposed to like Darlingside. They were the hot new thing and I smelled group think. I was prepared to go against the crowd. Then I heard them and the crowd was right. Sure they have the high harmonies but they aren't Mumford on Son or any of the other groups with high harmonies. They don't settle for sounding pretty. There's so much substance.

Rod Picott – Fortune: Rod's someone I've known for ages. He's slept at my house. He's slept at Carey's house while I was in it. It's easy to say, "OK it's another Rod album, I know I'll like it but that doesn't make it one of the top" But I can't keep it off my list. There are way too many great songs on it. This isn't about being pretty. This is about having something to say and driving it home.

Spuyten Duyvil – Social Music Hour Vol. 1: This was a big departure from what Spuyten Duyvil had been doing. What sprang to my mind was the 60s folk bands that went rock. They took old songs and showed them in a different light. Some are well known, others I had never heard. But they were all great songs. They all got my blood pumping. They gave me joy.
Top Debuts or Music New to Me
Dagmar – Afterlight: Once upon a time there was a band called Rock, Paper, Scissors that recorded a marvelous album called Live from Iowa They performed at John Platt's On Your Radar. I saw them once again later in the week. I fell in love with the band. Then they disappeared. Now two of them, Gemma Rose and Miranda Lee have reformed as Dagmar. They call themselves "classical" I say "chamber folk. Put them in the same genre as Harpeth Rising. Whatever you call one you call the other. And their album Afterlight is marvelous.

The Bombadils - Grassy Roads, Wandering Feet: I discovered the Bombadils at NERFA. They were on my good side before I saw them because they were named for a favorite character from the Lord of the Rings. They lived up to expectations. Don't ask me what they do. It's complicated. They could even be in the far corner of chamber folk from Harpeth Rising.

The Calamity Janes - Hold Right On: I saw the Calamity Janes something like five years ago opening for Crooked Still. Then they disappeared. Last year they not only reappeared but they made an album. They are trad and bluegrass and old timey and great.

Mt. Thelonious - A Little More Time: I discovered Mt. Thelonius at NERFA. Terry Irons recommended them. They were early in the DJ showcase and the first act I discovered at the conference. As their name implies they push the boundaries of folk with an infusion of jazz.

The Doll Sisters - At the Edge of the Earth: This is getting redundant, guess where I discovered the Doll Sisters, at NERFA at the DJ's showcase. Three songs was all it took for me to know I loved them. Then listening to the album made me realize they were even better than I thought. It's Celtic-infused Americana from Canada. Shouldn't that make it Canadiana? The more I listened the more I loved it.

Tomoko Omura – Roots: Tomoko was the original fiddler in RUNA, one of my bands of bands. It's an Irish band but her name isn't O'Mura, she's Japanese. She went off on her own and has about a zillion jazz bands exploring different subgenres of jazz. "Roots" refers to her roots, most of the song are based on Japanese folk melodies. This might seem arcane but it's totally accessible. I'm not a jazz maven but I love this record.

Calan – Dinas: Hey I didn't discover this Welsh band at NERFA but at the New Bedford Folk Festival. I saw them a few times there and the more I did the more I loved them. They play something along the lines of Silly Wizard but with Welsh not Scottish roots. You love Celtic music and you'll love Calan. I can't wait to see them again so I'll just listen to the album for now.

Papernik & Wu - Four-Hand Band: I know Sasha Papernik because she's married to Justin Pointdexter of Silver City Bound, formerly the Amigos Band, formerly formerly the Tres Amigos. I sat with her at an Amigos show. Then I saw her solo and loved her. Four Hand Band is her collaboration with Alex Wu, songs for four hands and one piano. Traditionally that's done with two pianists but if a Green Martian played I'm sure they'd let him in the club. They do classical and Great American Songbook. Sasha is having a baby soon so buy the CD and support the next generation of music.
Kills Me That They Aren't on the Other Lists
Meg Braun - Restless Moon: I've loved Meg as both a musician and a friend for years. With this album she takes it to a new level. I heard the first minute of Holland Town at On the Griddle at NERFA. I didn't know it was Meg. I just knew I loved it and had to hear more from the artist.

Dar Williams – Emerald: It's Dar, do I really need to say more? If I made a top song list FM Radio would be on it. I find myself singing it out of nowhere.

Richard Thompson – Still: Richard Thompson is my favorite of favorites. It's a shock ot the system that he and Dar didn't make the first list.

The Boxcar Lilies - Knockout Rose: Great musicians and friends made a great album.

Tara O'Grady - Irish Bayou: If I go back and do the count Tara will be somewhere on my list of artists I've seen the most this year. As the title implies it's Irish roots transformed by New Orleans. She can write. She can sing. She has great backing musicians including Pete Kennedy.

Bumper Jacksons - Too Big World: A favorite discovery of NERFA 2014. They put on as good a live show as anybody and enough of it comes through in a recording to make it a top of the year.

Caravan of Thieves - Kiss Kiss: Know what I just wrote about the Bumper Jacksons? Repeat it for CoT except that I've known them longer and didn't discover them at NERFA. Their foundation is Gypsy Swing but on this record they expand their horizons.

Skye Steele - Up From the Bitterroot: Skye was the violinist in Jean Rohe's band so you know he has chops. He isn't just a great player but an innovator. He is blazing his own train through music. You won't hear anything like it.
When I talked about how hard it is to whittle this list down someone said I should just include them all. But what's the point of that? I'm trying to be a signpost to good music. If I point in every direction it doesn't help. I'm afraid I named too many as it is. I hope people read the descriptions not just the names and tried to check out the ones that sound of interest to you. The hardest part was that I had to leave albums I loved off. Many of these are by people I loved. I work very hard and not letting sentiment get into it. Of course I can't fully succeed but I do the best I can and the pain I'm feeling shows that. Not being on the list does not mean I don't love the album or the artist. Maybe I should just take payola then I can use that as an excuse to exclude people. Damn now that I said that I won't be able to get away with it.
Hey I finished this on Tuesday early evening. That means I will be able to publish it first thing in the morning. That's exciting.
Now here's my current dilemma. I never got dressed and don't want to go out but I need nasal strips, without those I can't breathe right when I sleep and I haven't been sleeping well enough as it is. OK that means I have to get up and go out. I'll just try and make it quick. Then I'm going to make an extra good dinner, NY Strip Steak and Hassleback potato. Or maybe I'll even make French fries!
OK so now it's the morning and I'm going to post it. I just have to add that I made the steak following Ethan Scott Baird's directions and it was the juiciest tastiest steak I ever made. Try it yourself.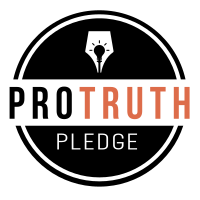 I signed the Pro-Truth Pledge:
please hold me accountable.







Memories: Not that Horrid Song - May 29, 2018
Wise Madness is Now In Session - May 28, 2018
The NFL and the First Amendment - May 27, 2018
On The Road Again - May 26, 2018
Oliver the Three-Eyed Crow - May 25, 2018



creative commons
This work is licensed under a Creative Commons Attribution-Noncommercial-Share Alike 3.0 License.
Horvendile December 23, 2015




Follow on Feedly