I became insane with long intervals of horrible sanity.
Edgar Allen Poe
The trouble with fighting for human freedom is that one spends most of one's time defending scoundrels. For it is against scoundrels that oppressive laws are first aimed, and oppression must be stopped at the beginning if it is to be stopped at all.
- H. L. Mencken
Many people would sooner die than think; In fact, they do so
-Bertrand Russell
What I have been telling you, from alpha to omega, what is the one great thing the sigil taught me — that everything in life is miraculous. For the sigil taught me that it rests within the power of each of us to awaken at will from a dragging nightmare of life made up of unimportant tasks and tedious useless little habits, to see life as it really is, and to rejoice in its exquisite wonderfulness. If the sigil were proved to be the top of a tomato-can, it would not alter that big fact, nor my fixed faith. No Harrowby, the common names we call things by do not matter — except to show how very dull we are ...
-James Branch Cabell
March 17, 2013 - 11:15 a.m.
MacMaster of the World
I'm writing this on the way to my secret mission; not the most comfortable of circumstances. Yesterday I went on an expedition to Port Washington to see Natalie MacMaster. When I lived in Bayside that was a local show though it always took longer than I felt it should to get there. It is up in one of the peninsula on the North Shore of Long Island so there is no direcf route. I always enjoyed the ride though as I knew the scenic back way. From Brooklyn and Carless is another matter. The Port Washington Line of the LIRR is the only one that doesn't go through Jamaica thus the only one you cant get to directly from Brooklyn. I had to first take the subway into Penn Station. That is normally easy I just take the
to Herald Square then walk a block. Usually it isn't a week with construction going on so the train ran local in Manhattan and even more to the point it usually isn't the day of the St. Patrick's Day Parade. The ride took 20 minutes longer than usual. So instead of being able to stop off at the drug store first and leisurely make it to the train I had to run through the streets and Penn Station to get on the car seconds before the door closed. As I'm racing to make the train some idiot mocked, "You're going to miss your train!" Why would someone do that? Did he get pleasure that somebody else was having a problem? It's something that happens to all of us now and then. He should know what it's like. Is he incapable of empathy?
I got on the train OK but I didn't have time to buy my ticket so it cost me an extra $6. But I made my train so I felt OK. The plan was for Fred to pick me up at the Port Washington Station and drive us to the Landmark on Mainstreet then walk across the street to Finn McCool's for dinner. Can you see the snag in that plan? I called the restaurant earlier to make a reservation and was told there was none before 8:30. Duh, it was St. Paddy's Day weekend, as you might have picked up from the name, Finn McCool's is an Irish Pub. I should have made the reservation a week ago. Have I mentioned that I'm an idiot?
So on the way I used Google Local to find anther place to eat and saw there was a diner with great reviews right by the stiation and that's where we ate. It wasn't great,. My burger was fine, Fred's steak sandwish wasn't.
Because we didn't park before dinner we couldn't park at the venue and had to park across the street at the library.That wasn't too bad. I had gotten the tickets from the WfUV Member Line and picked them up at will call.
Ahh Natalie,. I am not sure what year I first saw her but I think she was 25 and she's 40 now so it was 15 years ago. I wouldn't bet the farm on that as I might have only guessed that she was 25 and she looks pretty much the same now as then. Natalie is a Cape Breton fiddler, the cousin of Ashley MacIssac and I believe the daughter of Buddy MacMaster but John Platt, who hosted, said the niece. I should know this. I'm a fan of Buddy's too. Natalie enraptured me the first time I saw her and I'm still under her spell. I often say that God speaks through her fiddle but I decided that it should be a Celtic Goddess, perhaps Danu. She channels joy and redirects it to the audience through her fiddle and her dancing feet. Did I mention that she clogs? She even clogs while she fiddles. I once wrote a story about how an evil spirit, I don't think it was the devil but it might have been, cast a spell over Cape Breton robbing them of happiness. Think of what the First did on Buffy. The spirt was defeated when Natalie returned and played for the people. I pictured it as a gray pall hanging over everything, the people looking haggard. Natalie plays and the color returns and their faces smile and they dance with joy. It's how I feel when I listen to her. It's why I try to see her ever time she is in town.
I had already discovered Ashley before I heard Natalie on WFUV; not during the weekend Celtic shows but during the week. That was back im the Golden Age when they played a much broader mix and didn't think listeners would race to turn the dial if they heard something traditional or an instrumental. I never liked Irish music till I was introduced to it by their weekday programming. Then they tried to educate the audience and succeeded with me. They played the music you didn't know you loved till you heard it. So many of the newer fans listen because they play the songs they grew up listening to 30 or 40 or 50 years ago, the exact opposite.
How come pop music fans have trouble with instrumentals and classical music fans have issues with vocal music? It is such an odd thing. "There used to be pop instrumental hits but I don't think there has been one for ages. So many people will say, ""I love classical music but not Opera." Classical stations will usually assign vocals to some ghetto so people aren't caught unaware. The exceptions areeBeethoven's 9th and Handel's Messiah. Not sure if there are any others. Jazz seems to have no trouble mixing vocals with instrumentals but maybe that's because I'm an outsider and within those are different communities. It pays to work on overcoming personal barriers like that. You don't have to like everything I don't like most things; just be open to liking it.
This morning I have to get up early to go on my secret mission. I was proud of myself. I packed the night before. Damn I just realized I forgot to bring the hoodie I always sleep in. I meant to pack it when I got up this morning. You just got a bonus idiot story, no extra charge. Anyway I was all proud of myself and I got out of the house early so I'd have time to pick up breathing strips at the drug store. I got to the subway and went to look at my phone for something and, you got it, I discovered that I left my phone on my bed. I had to walk back to the house, get the phone, then walk back to the subway and no longer had the extra time. Well I actually did as I made much better time than last night but I couldn't count on that. That's why I called myself an idiot on facebook this morning.
That reminds me of something I said last night. I was talking about someone else being an idiot and realized the difference.There is nothing wrong with being an idiot if you realize you'did something idiotic. What gets me is te people that do something idiotic and even after the negativre consequences don't realize or admit that they did something stupid.
Tomorrow you'll hear about my secret mission. Now I'm going to try and get on with my mission.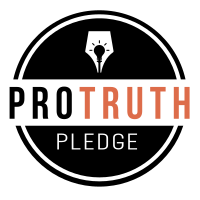 I signed the Pro-Truth Pledge:
please hold me accountable.







Memories: Not that Horrid Song - May 29, 2018
Wise Madness is Now In Session - May 28, 2018
The NFL and the First Amendment - May 27, 2018
On The Road Again - May 26, 2018
Oliver the Three-Eyed Crow - May 25, 2018



creative commons
This work is licensed under a Creative Commons Attribution-Noncommercial-Share Alike 3.0 License.
Horvendile March 17, 2013




Follow on Feedly