I became insane with long intervals of horrible sanity.
Edgar Allen Poe
The trouble with fighting for human freedom is that one spends most of one's time defending scoundrels. For it is against scoundrels that oppressive laws are first aimed, and oppression must be stopped at the beginning if it is to be stopped at all.
- H. L. Mencken
Many people would sooner die than think; In fact, they do so
-Bertrand Russell
What I have been telling you, from alpha to omega, what is the one great thing the sigil taught me — that everything in life is miraculous. For the sigil taught me that it rests within the power of each of us to awaken at will from a dragging nightmare of life made up of unimportant tasks and tedious useless little habits, to see life as it really is, and to rejoice in its exquisite wonderfulness. If the sigil were proved to be the top of a tomato-can, it would not alter that big fact, nor my fixed faith. No Harrowby, the common names we call things by do not matter — except to show how very dull we are ...
-James Branch Cabell
February 23, 2013 - 11:16 a.m.
House Concerts of the Holy
I need to write an intro every edition of Wise Madness. In my mind I'm starting a conversation with you, My Gentle Reader, and I have to take care of the niceties first. That was today's niceties.
I want to take a nap now I didn't get enough sleep but I'm going to write so you'll have something to read. See the sacrifices I make for you.
I've known and loved Brittany Haas since she joined Crooked Still but had never seen her play with anyone else till recently. Now I've seen her twice in the last month. Last night I went to see Brittany Haas and Lauren Rioux at a house concert. I didn't know Lauren but if Brittany wanted to play with her that was good enough for me The show was at Jenkins House Concert. When I first saw that I wondered if it had to do with Stephanie Jenkins, a wonderful musician I've seen a few times always sharing a bill with a band of Brittany's. Then I saw it was hosted by Rich and Sandy and figured it wasn't. When I got there I saw Stephanie but still wasn't sure she was connected as she is a friend of Brittany. She and her Brother Reid (sp?) were the openers. When Rich introduced them as his children I finally was sure of the relationship.
So this house concert series has been going on for ten years. It is on the upper west side. I can walk there from school. How have I not heard of it. Friends of mine have played there. Musicians I love have played there. Bela Fleck, Kristin Andreassen, Miss Tess, Rani Arbo & Daisy Mayhem, John Doyle, The Tres Amigos (Now the Amigos Band), Aoife O'Donovan, Mike & Ruthy, Edgar Meyer & Chris Thile, the Punch Brothers, Sometymes Why ...
As I could walk from school I did. The room has seating for 60 people plus standing room. I was standing room. I knew only one person that wasn't playing, Sam from the Amigos Band. I sas him, he saw me. I figured it wasn't him as I didn't see recognition in his eyes. he didn't think I recognized him so we didn't say anything. I would have if he wasn't deep in conversation. But then I heard Rich mention Nellie and I asked if he meant McKay. it did, he was at the show, and he mentioned that Sam was there so I went over and said hi as they had finished talking.
So here was another musical scene in New York, right under my nose, that I didn't know existed. I hate having missed all those shows but I love that I can still discover things like this.
One great thing about the audience was how young it was. Usually I'm on the young end. But this was filled with young people. I'm guessing friends of Stephanie, Reid, and their sister Cassie. It's good to know this kind of music has a future. It's a bit different than most of what My Gentle Readers listen to. The music is more traditional. This isn't singer/songwriters. It's more what you'd hear at Old Songs than Falcon Ridge. It's the kind of music I always felt I should be hearing more of and now I'm starting to. Oddly enough Brooklyn is a hotbed of neo-trad and tradition folk music.
It took me a little while to warm up socially. It was very crowded with people I didn't know though there were a few I recognized though I didn't know from where. They were all musicians. One person recognized me but didn't know from where. But I eventually caught my stride.
As for the music it was divine. Stephanie and Reid were the openers for the first set and Reid's band with Stephanie sitting in for the second. This was not nepotism, they are great. I knew Stephanie was great already. They fit in so well with Brittany and Lauren. They all have a great combination of musicianship and charm. They so clearly love what they are doing. There isn't a hint of pretense or facade. They are just wonderful people being themselves and sharing their music with whoever wants to hear it.
I need more the Budgiedome cards. That would remind me to invite people to play. I've invited Brittany multiple times but not Stephanie or Reid. If you are reading this you now know you are invited to play the Budgiedome. I'd love to get this kind of music there. I said it wasn't Falcon Ridge kind of music but my theory is that what a presenter or radio station should do is get people to realize that they love music that they didn't know they loved.
It is such a small interconnected world. As I'm writing this I'm listening to Kathleen Biggins on WfUV. Her show A Thousand Welcomes plays Irish music. She played Solas and said they were joined on the album by Aoife O'Donovan and Natalie Haas. Natalie is Brittany's sister and Aoife, her bandmate in Crooked Still. Everyone I know, knows everyone else I know.
I stood during the first set but got a seat in the second. Some people had left. In fact I got a seat right down front. I don't mind standing but I can see a lot better from the front. The only reason I could see anything from the back is that they have a stage set up. I ended up spending the break between sets talking to Mark, the carpenter who built it. It is an extremely clever design. The segments nest together for compact storage while interlocking when in use as a stage. So many people and venues I know could use it. I told him he should sell the design online. You meet the most interesting people at these things.
After the show I really planned on making a quick getaway but Mark showed me how the stage work and I talked to the may people that stayed afterward. Rich said we had to stay until the the food and drink were gone. I didn't quite do that and I wasn't the last to leave but I was in the last group.
Getting home took a long time but was fairly easy, just two trains. It took me about an hour and twenty minutes.
I have another house concert today, Carl Money. I have some work to do too, making up flyers for Spring Season.. People suspected I had a hand in it but I didn't. It just so happens that Coco and I have almost exactly the same taste. Here's who is playing.

March 23 – Barnaby Bright & Deni Bonet
April 20 – Spuyten 'Duyvil and Karyn Oliver
May 18 – Pesky J. Nixon and Kara Kulpa
June 1 – Joni Mitchell Blue Tribute by the Chicks with Dip

These are about as inner as my inner circle gets. I expect you to be at all the shows.

I better get showered now before there is a house full of people.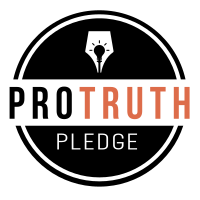 I signed the Pro-Truth Pledge:
please hold me accountable.







Memories: Not that Horrid Song - May 29, 2018
Wise Madness is Now In Session - May 28, 2018
The NFL and the First Amendment - May 27, 2018
On The Road Again - May 26, 2018
Oliver the Three-Eyed Crow - May 25, 2018



creative commons
This work is licensed under a Creative Commons Attribution-Noncommercial-Share Alike 3.0 License.
Horvendile February 23, 2013




Follow on Feedly