I became insane with long intervals of horrible sanity.
Edgar Allen Poe
The trouble with fighting for human freedom is that one spends most of one's time defending scoundrels. For it is against scoundrels that oppressive laws are first aimed, and oppression must be stopped at the beginning if it is to be stopped at all.
- H. L. Mencken
Many people would sooner die than think; In fact, they do so
-Bertrand Russell
What I have been telling you, from alpha to omega, what is the one great thing the sigil taught me — that everything in life is miraculous. For the sigil taught me that it rests within the power of each of us to awaken at will from a dragging nightmare of life made up of unimportant tasks and tedious useless little habits, to see life as it really is, and to rejoice in its exquisite wonderfulness. If the sigil were proved to be the top of a tomato-can, it would not alter that big fact, nor my fixed faith. No Harrowby, the common names we call things by do not matter — except to show how very dull we are ...
-James Branch Cabell
August 08, 2014 - 12:47 a.m.
Artists Emerging and Emerged
I am now going to attempt to write two editions of Wise Madness in a single day. If I succeed you'll be witnessing a miracle.
The problem is that I'm trying to finish writing about Falcon Ridge while still living a life worth writing about. So now I'm going back to the foothills of the Berkshires and the happiest place on earth.
Friday was my only day at Falcon Ridge that I spent a largely at the main stage. This is tragic. I don't remember what I did for breakfast. I said that I ate at the Skinny Pancake on Saturday but maybe I did it on Friday. What did I eat on Sunday? Oh that I know. OK so Friday is the only mystery. Wait I had pancakes. From whom? Yes the Lounge Camp! Thank you lounge stage. Next year I go back to parasitizing the Steeple Tent. I'm their tapeworm and I'm sure they are jealous.
After breakfast I headed back to the Budgiedome to pick up my festival watching equipment, hat, chair, water, sun block, then went down to the main stage to watch the Emerging Artists. I didn't see everyone as I had socializing to do. I also had business to attend to. I wanted to take pictures from the photographers' area in front of the stage. Most years they don't bother me at all during the Emerging Artists. I used to get a temporary press pass but I haven't needed it in years.
Avi Wisnia on Kazoo
During Avi Wisnia's set I was challenged for being there. I gave the quick answer that I knew would work, "I'm a friend of Avi's." But I knew I couldn't pull that off all day even though I am a friend of many of them. So I decided to go to Don to get one. I didn't have a musician handy to say that I'm with him or her so I decided to use the press credential I had on hand, the copy of Acoustic Live with the article of me and my picture. Except it wasn't on hand. It had fallen out of the sleeve on my chair so I had to walk over to the far end of the midway to the Acoustic Live tent. Richard wasn't there but Scott was and that of course meant that I stopped and talked because well Scott is fun to talk to. So is Richard. As long as anyone was there I'd have had to stop to talk. I ran into Janeen from WfUV and showed her the article and she said I should bring some to the WfUV booth. OK that was on Thursday. how do I know? I got to the booth on Friday to just say hi and Lori not LORi was there and I chastised her for not seeing the copies that I had left the day before. Not surprising as she hates me. For proof she never came up to the Budgiedome performances.
I finally made it to Don't trailer to get my press pass but Don wasn't in. Kathryn, no not that Kathryn, a new one, was handling it. She wasn't in the trailer but someone pointed me in her direction. I found her. I showed her the article and she OKed the pass. One problem the physical passes hadn't been delivered. She told me to tell whoever tried to kick me out to talk to her. I made my way back to the main stage. When I got back there I used the article as my press pass. I felt weird doing that but I wanted to be able to take pictures. Here's the ones of the people I knew. Unfortunately I missed some friends I wanted to see.
Eric Lee, Jesse Terry, and Mark Dann

The Judges. Alan on the right.

Chris

The Lords of Liechtenstein

Noah and Dan are rock stars

Jean Rohe with Liam Robinson

Matt Nakoa

Tumblin' Bones
After the Emerging Artists I went back to the Budgiedome then made my way over to the Lounge Camp for dinner. I was treading on thin ice as I had hit a land mine at breakfast by dissing Peter Gabriel. I could't get fed till I said how great he was. Yes I will lie for food. But it was very good food and better company.
Then I went to Main Stage to see Christine Lavin and Don White. I can't believe I never ran into Chris. For the first time that I can remember I watched Sensitive New Age Guys from the audience! The world continues to spin on its axis. I watched that from our tarp. Dorothy and Chris had gotten a good spot in the morning
I went up to the photographer's area for Aoife O'Donovan. My article once again worked as my press pass. Yes I'm shameless but I did it for art.
I made my way back to the tarp for Kim & Reggie Harris and Magpie. After their set I went back to the Budgiedome. I should have stayed for he Horse Flies. From what I heard from the Budgiedome they are great. I'm paying close attention next time they are around.
We set the Budgiedome up for performances. After much scrambling and confusion this was the lineup we came up with:
Heather Aubrey Lloyd (of ilyAIMY)
Karen Hudson
No Fuss And Feathers Roadshow ~The YaYas, Carolann Solebello, and Karyn Oliver
Jean Rohe
Connor Garvey
Matt Nakoa
Sorcha
That's a damn fine lineup. Heather stuck around all night and added djembe for whoever wanted it.

There was only one performer for the open mic. Kirsten Maxwell who by total coincidence is going to be opening for a show at Gene & Isabel's house.

Despite the mad scramble everyone worked out fine. The audience loved the show and that's what matter. OK my loving the show matters too.

OK only one more Falcon Ridge entry, that will cover Sunday and Monday and the ride home. I'm still on the high. This is the happiest I've been in a long time. I told my therapist that I just want to live at Falcon Ridge then I wouldn't need therapy.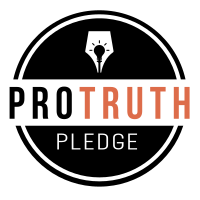 I signed the Pro-Truth Pledge:
please hold me accountable.







Memories: Not that Horrid Song - May 29, 2018
Wise Madness is Now In Session - May 28, 2018
The NFL and the First Amendment - May 27, 2018
On The Road Again - May 26, 2018
Oliver the Three-Eyed Crow - May 25, 2018



creative commons
This work is licensed under a Creative Commons Attribution-Noncommercial-Share Alike 3.0 License.
Horvendile August 08, 2014




Follow on Feedly