I became insane with long intervals of horrible sanity.
Edgar Allen Poe
The trouble with fighting for human freedom is that one spends most of one's time defending scoundrels. For it is against scoundrels that oppressive laws are first aimed, and oppression must be stopped at the beginning if it is to be stopped at all.
- H. L. Mencken
Many people would sooner die than think; In fact, they do so
-Bertrand Russell
What I have been telling you, from alpha to omega, what is the one great thing the sigil taught me — that everything in life is miraculous. For the sigil taught me that it rests within the power of each of us to awaken at will from a dragging nightmare of life made up of unimportant tasks and tedious useless little habits, to see life as it really is, and to rejoice in its exquisite wonderfulness. If the sigil were proved to be the top of a tomato-can, it would not alter that big fact, nor my fixed faith. No Harrowby, the common names we call things by do not matter — except to show how very dull we are ...
-James Branch Cabell
August 22, 2010 - 1:22 p.m.
Three's Company
Why is it so hard for me to actually start writing? I spend so much of my time thinking about what to write but I always resist putting them down on electrons.
Wow I wasted a half a hour since I wrote that first paragraph
Last night I went to see the first of a monthly musical series, Carolann Solebello, Meg Braun, and a special guest. This month's guest was Sharon Goldman. The shows are at Café Vivaldi in Greenwich Village or as Carolann's son Felix says, "The ravioli place?" He doesn't have the same taste in food as I do but Felix clearly has the same priorities. You go for the food and the music is a bonus. I checked out their menu and the only thing that excited me was the triple chocolate mousse but that excited me a lot. I was looking forward to it all day.
I took the subway there of course and was disappointed to find that the F train was running local in Queens. This adds 15 to 20 minutes to my trip. My original plan was to grab dinner someplace else then go to the show but now I didn't have time for that. I got there about 15 minutes before the show began. Sharon said, "You look breathless like you were rushing to get here." I explained what happened, and she said, "I do the same thing, you know that you are early but because you are later than you planned you feel you're running late." I'm pretty sure that Sharon and I are somehow related. I'll go into that more later.
I knew a very high proportion of the people there. Let me play the game and see how many I remember. Jeff & Karen, Mark, Felix, Aviv & Piper, Scott, Victoria, Shannon, and Claude (I just met him). Raise your hand if I forgot you. You should know to not be insulted.
Of course I really went to the show to see Felix.


Felix and Mark


First up was Carolann. Do I know her the longest? Or is it Meg? So I've seen Carolann with Red Molly countless (not in the mathematical sense but in the I can't practically count it) times and I've seen her solo quite a few times and listened to her solo album. Yet it all of a sudden struck me how good her voice is. The reason of course is that having "a good voice" is not what makes me like or dislike a singer. I love singers whose voices other people find grating, Tom Waits, Dylan, Victoria Williams. I care about what a person does with his or her voice, not if it sounds pretty. There are exceptions of course, people's whose voices are so exceptional that they overwhelm me, Annie Haslam, Sandy Denny, and right in that room Victoria Lavington. Carolann won me over with are technical singing but even more with the way she sells a song. That is always the most important thing to me. When Carolann sings about a tree you really feel the tree. But having a beautiful voice is good too.

I'm never sure if Meg is getting better or if I'm just appreciating her more but I enjoy her music more every time I see her. That's always a tough call to make. I think it is a bit of both.

Meg said, "All my friends are so talented." Now I was thinking just the same thing about my friends but then made the deductive leap and said, "I'm not your friend?" In case you hadn't noticed, I'm not talented. Well except perhaps for self deprecatory humor.

Sharon did a song about a dinner of grilled cheese, French fries, and chocolate milk. The song was about insecurities and she was totally channeling Carey Farrell, except that Carey has red hair and Sharon sung of having brown hair. To make it perfect the first time I met Carey I bought her a lunch of a grilled cheese sandwich and French fries. I'm pretty sure she didn't have chocolate milk. Sharon also did a song detailing her difficulties getting someplace on the Subway. Sure there was emotional content but she had to make sure to get the commuting details right so it took up most of the song. That pretty much sums up Wise Madness. I told you we were related.

They ended with the three of them in a song swap. They are all friends and all played with each other. I love that sort of thing. It was very Budgiedome.

The show could have been called the walking, make that sitting wounded show. Meg hurt her foot and Carolann her back so they both sat while they performed. Sharon was the only healthy one. When Sharon, Shannon, and I were walking to the subway and Carolann, Mark, Meg, and Victoria were walking the same way to their car I was talking to Carolann about her back and told her that the most important thing is to take it easy and not stress it more. I then realized that she was carrying her guitar and immediately took it from her and undertook my usual Sherpa duties. That meant not going to the subway with Sharon and Shannon but we were taking different trains on different platforms so I wouldn't have been able to talk to them anyway.

After we got to Carolann's car I made my way to the subway with a stop for dinner at the papaya hot dog place. Two hot dogs, fries, and an orange drink for $5. You can't beat that.

The train wasn't running express on the ride home either. That seriously changes the equation. Till that's fixed I might consider driving in to the City. It isn't green but I will change my travel time home from 80 minutes to 30. Of course I have to deal with parking and I can't read and it's not as good for the environment.

Wow I'm on page 3 and I haven't posted my photos or discussed the other things I wanted to write about. I'll save the philosophy for tomorrow when I'll need material. As for the photos: Café Vivaldi has interesting lighting. It's not very bright and is reddish but it is well placed for shadows and gives everything a sepia look. I was photographing three beautiful women and I think it flattering. It highlights their cheekbones. You can judge for yourself.

I love the expression on Carolann's face

Carolann introducing Meg

See what I mean about the shadows?

Sharon singing with passion

Sharon has Meg and Carolann's attention

I always get the left side of Carolann's face

Million Dollar Smile

I didn't mention that Sharon plays piano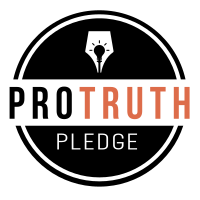 I signed the Pro-Truth Pledge:
please hold me accountable.







Memories: Not that Horrid Song - May 29, 2018
Wise Madness is Now In Session - May 28, 2018
The NFL and the First Amendment - May 27, 2018
On The Road Again - May 26, 2018
Oliver the Three-Eyed Crow - May 25, 2018



creative commons
This work is licensed under a Creative Commons Attribution-Noncommercial-Share Alike 3.0 License.
Horvendile August 22, 2010




Follow on Feedly