I became insane with long intervals of horrible sanity.
Edgar Allen Poe
The trouble with fighting for human freedom is that one spends most of one's time defending scoundrels. For it is against scoundrels that oppressive laws are first aimed, and oppression must be stopped at the beginning if it is to be stopped at all.
- H. L. Mencken
Many people would sooner die than think; In fact, they do so
-Bertrand Russell
What I have been telling you, from alpha to omega, what is the one great thing the sigil taught me — that everything in life is miraculous. For the sigil taught me that it rests within the power of each of us to awaken at will from a dragging nightmare of life made up of unimportant tasks and tedious useless little habits, to see life as it really is, and to rejoice in its exquisite wonderfulness. If the sigil were proved to be the top of a tomato-can, it would not alter that big fact, nor my fixed faith. No Harrowby, the common names we call things by do not matter — except to show how very dull we are ...
-James Branch Cabell
February 12, 2018 - 12:00 p.m.
It's the End of America as We Know It (And I Feel Fine)
I'm going to attempt to write this without coffee; that's like riding a unicycle on a tightrope blindfolded. I'd say wish me luck but you're the ones who are going to need it. You have to read this; it will be on the test.
I ended yesterday's entry with a hasty Idiot Story. I thought I had to be at First Acoustics at 5:30 in reality it was 2:30, as it was 11:30 at the time that meant I had to fly to get ready. This was also a genius story. The genius is that I know that I'm an idiot and take precautions. I set an alert on Google Calendar three hours before the concert started. That leaves me enough time to get ready and leave on time in case I forget. As an idiot I've become an expert at idiot-proofing procedures. That is an important management skill. If you depend on people, including yourself, on doing things exactly right then you are not designing your procedures correctly.
Because I left in a rush I didn't finish what I wanted to write about and I'll get to that before I write of yesterday's adventures at the End of America. Sounds ominous doesn't it. That's how I keep you reading.
I told you that my plan was to watch Wonder Woman on HBO Saturday night. I had even put it on my calendar, so I wouldn't forget that's when it premiered streaming. I only got through about 45 minutes of it. Not because it was bad, and I didn't want to watch but I was interrupted and got distracted several times. The best was when I started talking to a friend online. She apologized for keeping me away from Wonder Woman. What she didn't and perhaps still doesn't realize is that I'd much rather talk to her than watch a movie.
Now to tell you of my journey to The End of America. That doesn't mean one of the extreme points of the country or foreboding over its fate; it's the name of a band. How good is this band? They were playing in deepest darkest Brooklyn, an hour and 48 minutes away under the best of circumstances. Yesterday was not the best of circumstances. It was raining. There were no express trains on the Lexington Ave line. Worst of all the Q train was replaced by a shuttle bus between Atlantic Terminal and Prospect Park. That meant transferring from the subway to the shuttle bus then back to the subway with waits at every step and in the rain. The trip took me almost two and a half hours. I was smart and checked online for travel advisories so knew of these delays before I started. I told Coco, who hosts First Acoustics, of the problems. As the Q is the only train that goes there, other people would have trouble too. She delayed the show for stragglers and announced that online. But that's not my point. My point is that I knew that getting there would be an ordeal and I went anyway because The End of America is worth it. Great music is important and worth the effort.
When I got there most of the guests had already arrive. I had not traveled the furthest, Bruce came from Fairfield CT by MetroNorth and subway so had to deal with the same things I did. I told you that great music is worth the effort; I'm not the only one that thinks so.
Let's see how many of my friends were there that I can remember; Coco and Bruce (a different Bruce) live there so they are a given. Then there were Dan & Phyllis. Richard and Viki, Gene & Isabel, and Carolann. Sorry people I'm forgetting.
I discovered TEOA just 15 months ago, at NERFA. I didn't spend time talking to them until they played Spiral Sounds about a year ago. They became one of my bands very quickly. They played the Budgiedome. They will be back next summer. I didn't give them a choice.
By there third song in I was sure that they had gotten even better. I don't know what it was; were they tighter? They hadn't practiced in two weeks so perhaps they were more on edge. Whatever it is, it worked. They still have new band smell and the effect was heightened. I have probably said this before, but they didn't blow me away at NERFA. I knew that other people would love them; they sound beautiful. That can sound warning bells in me. Musicians that sound beautiful like actors that look beautiful, can get by on just that, they don't need depth and often don't develop it. The End of America avoids that pitfall. When they play a song, they explore every corner of the sonic space. They have those jaw dropping harmonies and keep altering them. If you listen closely you'll hear the voices doing a dance. One will unexpectedly rise above the rest and then return to the blend. They do the same thing on their instruments; for one bar the banjo and or one of the guitars will set itself apart.
They are a one of those bands that could sound good singing the phone book. We need to change that metaphor, when's the last time you looked at a phone book. They would sound good reading a website's terms of agreement. They don't settle for that and write meaningful lyrics. I can get lost in those as well as the music.
After the show Coco serves a delicious meal that she prepares. This time it was diner's choice chili. There were three types, vegan, beef, and turkey. You should know which one I had. I'm a meatan, I had the beef. This was real chili, no beans! There was also cookies and hot cider. The trip was worth it for each of the music, the company, and the food & drink, alone.
I was almost the last one to leave. I am recording videos to promote John Platt's On Your Radar. I got several last night including ones by the band and Coco. I have to edit then post them. I talked it over with Coco and I'm going to do the same for First Acoustics. If you would like to submit a 30 to 60 second testimonial to First Acoustics or On Your Radar let me know. You can record it yourself and send it to me; not a link, I need the actual file.
When I got home I finished watching Wonder Woman. It took me a while to get used to the changes in the character since I was young, and Lynda Carter played her. The American flag costume is gone and replaced by armor that looks influenced by Xena. Wonder Woman carries a sword and shield. I thought those changes were for the film, but a little research turned up that they were made long ago in the comics. The film was excellent, despite my qualms over the changes it won me over. A few things bothered me. One was the Matrix Style special effects. I always find them distracting. Special effects are supposed to make things look real; those make things seem fake. When the action all of a sudden slows down or speeds up I find it hard to follow. That's not a mortal sin and there were some great action sequences. Gal Gadot was great in the role. She looked the part as much as Lynda Carter and her acting was superior. More than anything the film's success depends on the characters of Wonder Woman and Steve Trevor not the plot or action. The film had a lack of cynicism that I found refreshing. Wonder Woman is a hero, pure and simple. She is not torn, she wants to be a force for good.
I think I'm going to stay in today. I was going to go out for bagels, but I don't want to make a special trip into the City for the 55¢ ones at Bagel Bobs in Greenwich Village they sell late on Monday afternoons. Maybe I can find a bagel store closer to home. Now it's time for breakfast and coffee. I wonder if this caffeine free edition of Wise Madness is even coherent. No way I can judge for myself till I've had my coffee.

[Correction: A previous version of this entry gave Bruce credit for preparing the chili. It was prepared by Coco]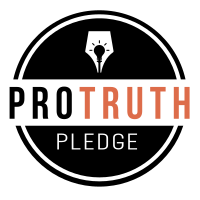 I signed the Pro-Truth Pledge:
please hold me accountable.







Memories: Not that Horrid Song - May 29, 2018
Wise Madness is Now In Session - May 28, 2018
The NFL and the First Amendment - May 27, 2018
On The Road Again - May 26, 2018
Oliver the Three-Eyed Crow - May 25, 2018



creative commons
This work is licensed under a Creative Commons Attribution-Noncommercial-Share Alike 3.0 License.
Horvendile February 12, 2018




Follow on Feedly