I became insane with long intervals of horrible sanity.
Edgar Allen Poe
The trouble with fighting for human freedom is that one spends most of one's time defending scoundrels. For it is against scoundrels that oppressive laws are first aimed, and oppression must be stopped at the beginning if it is to be stopped at all.
- H. L. Mencken
Many people would sooner die than think; In fact, they do so
-Bertrand Russell
What I have been telling you, from alpha to omega, what is the one great thing the sigil taught me — that everything in life is miraculous. For the sigil taught me that it rests within the power of each of us to awaken at will from a dragging nightmare of life made up of unimportant tasks and tedious useless little habits, to see life as it really is, and to rejoice in its exquisite wonderfulness. If the sigil were proved to be the top of a tomato-can, it would not alter that big fact, nor my fixed faith. No Harrowby, the common names we call things by do not matter — except to show how very dull we are ...
-James Branch Cabell
November 04, 2012 - 10:41 a.m.
Swing on a Star
How did it get so late? I was up so early this morning. Thank you Standard Time. I can't eat till I go out shopping. That's a good incentive to write this fast.
I pretty much wasted the daytime yesterday. That's why I have to go shopping. I never made it to Trader Joe's to replace my perishables, milk, half &half, OJ, and eggs. I see what else I'll buy when I'm there. I also need meat but I don't usually get that at Trader Joe's. If the subways are going downtown I'll go to Parkmark today too.
What I really need to do is get to my storage to get my warm clothes. I have nothing warmer than a sweatshirt. If you can pick me up in Queens and take me to my storage in Jamaica and drive me back to the City please let me know. I'm getting desperate. I need my computer too.
Last night I went up to the Common Ground for a swing dance! The musicians were Abbie Gardner, her father Herb, and their band including Craig Akin. . I had to leave early to take Metro North up to Dobb's Ferry. The trip to Grand Central Station is more annoying than it should be, especially post Sandy. I had to walk up Eight Ave to Penn Station, take the A train one stop to 42nd Street, walk through the passageway to Seventh Avenue, then take the 7 train two stops to Grand Central. I could have probably walked it in the same time, maybe less. I left myself plenty of time so there was no problem catching the train even though I had a long wait for the A train.
I always enjoy the trip up the Hudson. It's such a beautiful view. I also got some reading in. When I got to Dobb's Ferry Carter picked me up and drove me to the church where the dance was. Carter is the impresario or as I usually call him the Emperor of Westchester Folk Music.
I got to enjoy being in the small friendly folk world. Jay and Catherine, two thirds of the YaYas did the sound. My job was selling merch but as it is pay what you want and people just put the money in a box all I had to do was set it up before the start and count the money and CDs at the end. I didn't even have to answer questions as the only CD on sale was Abbie and Herb's swing music album,
My Craziest Dream.
It became even more of a family affair when Abbie's sister Sarah arrived. She's a singer too and sang one song while Abbie danced.
Oh and the music played before the show was Mini-Hagrid. As I said, I love the small folk world. It was the folk world even though the music was jazz. Don't ask me to explain that.
Yes I guess I have to talk about the dancing. I was both looking forward to and dreading it. First there was a swing dancing lesson. By sort of chance, Abbie was my first partner. I moved over to even out the two halves of the men's line and when I did I found myself across from either Abbie or Sarah. I wasn't sure which I'd be paired with.
So here's the thing, if I'm supposed to do something specific with my feet instead of just moving to the music I have trouble dancing. The teacher demonstrated the step and when she was done I had no idea what to do. Then Abbie showed me and I had a little notion, very little. We attempted to dance and attempted is the right word. I posted on Facebook that people should come to the dance so they could laugh at me. Abbie laughed at me. Don't get me wrong. It wasn't in a mean way. I laughed at me too. It was funny and we were having fun.
They kept having us switch partners. One partner was a neophyte like me. Another was one of the demonstrator dancers. Then it was Sarah. She laughed too.
. I danced some in earnest when the band took the stage. I did my best and had fun but didn't really have it down at all. I asked Daria to dance with me. She came all the way from Long Island.
Abbie lured me there with a false promise. She said women love men who can dance and that she'd send single women my way. There were no single women, well not under 70. I ended up dancing with women I knew.
When I told Catherine how hopeless I was she gave me another lesson. That helped me more than anything. If could practice for 20 minutes I think I'd get to the point that I could not think of my feet and just feel the music. That's the only way I can dance to anything
Even after Catherine's lesson there was something I didn't get. It felt that I wasn't where I started at the end of the bar. It felt wrong. I started talking to Winston, someone I have found myself talking to at Common Ground shows before. He told me that the problem was the step takes three beats while a measure is four. so it takes four measures to get back to where you started. That made thinks click. It was the way I thought of things. I asked him what he did and knew before he answered, he's a mathematician.
The people I knew best there were busy either playing, doing sound, or running things. I ended up spending a lot of time with Sarah. I had met her once before and we are Facebook friends. This was the first time I got to really know her.
I always thought of her as looking nothing like Abbie. I was totally wrong. Close up it was obvious. Even more than the bone structure it was what she did. She has exactly Abbie's laugh as I saw when they laughed with me. Even more it's her facial expressions. There's something to this genetics thing. Oh and like everyone else I've met in Abbie's family I loved talking to her.
After the show I couldn't race home of course. Not that I would have in any event, there were too many fun people around. But I needed a ride to the train station. Carter gave it to me. I had to wait around about 15 minutes at the station. It was cold. Good thing they have shelters from the wind. I was actually fine because I was wearing my heaviest hoodie, My WFUV ski cap, and fleece gloves that I recently bought.
The ride home was somewhat annoying as there was a group of really loud young men shouting in the car. Some people just don't even consider that they are in public and that there are other people around. I of course quickly lost myself in my book so I was fine.
I got a call from Lena when I thought I was underground in Manhattan. I wasn't I was just under some buildings. Of course before we could talk much I was underground and lost her.
I then retraced my steps coming home with an extra race of time of walking to the shuttle which had stopped running so I had to walk back to the 7 train.
When I got home I talked to Lena and caught up on the computer. Good thing we put the clocks back.
You really should have been there last night. You'd have seen me dance and laughed too.
Now I better get going and go shopping.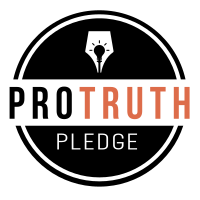 I signed the Pro-Truth Pledge:
please hold me accountable.







Memories: Not that Horrid Song - May 29, 2018
Wise Madness is Now In Session - May 28, 2018
The NFL and the First Amendment - May 27, 2018
On The Road Again - May 26, 2018
Oliver the Three-Eyed Crow - May 25, 2018



creative commons
This work is licensed under a Creative Commons Attribution-Noncommercial-Share Alike 3.0 License.
Horvendile November 04, 2012




Follow on Feedly