I became insane with long intervals of horrible sanity.
Edgar Allen Poe
The trouble with fighting for human freedom is that one spends most of one's time defending scoundrels. For it is against scoundrels that oppressive laws are first aimed, and oppression must be stopped at the beginning if it is to be stopped at all.
- H. L. Mencken
Many people would sooner die than think; In fact, they do so
-Bertrand Russell
What I have been telling you, from alpha to omega, what is the one great thing the sigil taught me — that everything in life is miraculous. For the sigil taught me that it rests within the power of each of us to awaken at will from a dragging nightmare of life made up of unimportant tasks and tedious useless little habits, to see life as it really is, and to rejoice in its exquisite wonderfulness. If the sigil were proved to be the top of a tomato-can, it would not alter that big fact, nor my fixed faith. No Harrowby, the common names we call things by do not matter — except to show how very dull we are ...
-James Branch Cabell
September 25, 2017 - 12:29 p.m.
Red Alert
I went through a time warp yesterday and saw Red Molly; they have been on hiatus for two years. The best take on this came in an exchange after the show. A fan went up to Molly and said, "Last time I saw you, you were pregnant. Did you have the baby?" Molly said yes. Funny how that works. It never goes the other way around, first you have the baby then get pregnant. The arrow of time is a tyrant.
I had a plus one, Kirk was the lucky winner who got to go with me. We met at the show as we come from totally different directions. City Winery is too expensive for me to eat there but I still wanted to get there early to schmooze. My plan was to get there about 50 minutes before the show started. The best laid schemes o' mice an' Redheads gang aft a-gley. Yesterday was hot. For reasons that I don't quite understand when it's hot people come to City Island for sea food. They aren't going to beach, there is no beach. They eat indoors at a restaurant, what does being hot have to do with that? It might not be rational but it's what happens. There's only one road onto the Island, it's one lane in each direction; traffic becomes impossible. My bus came 35 minutes late and then the trip to the subway hit traffic, not as bad as the incoming but bad. When I got on the subway platform I could see the train pulling out of the station. That cost me another 6 minutes. The result was that I arrived at City Winery partway into the first song, 1952 Vincent Black Lightning. Kirk was already seated.
The show did not disappoint, the Mollys, Abbie, Molly, and Laurie, were backed by Eben Pariser and Craig Akin aka Mr. Molly Venter and Mr. Abbie Gardner. I have seen them backed by Craig before and told them that should be a regular thing. This is the first time I saw them with Eben and that should be a regular thing too. They did quite a few new songs; they each have solo albums coming out and they worked about band versions of the songs. The solo works were supposed to be read for the tour but they are delayed a few weeks. That's how the music business works. I'm hoping to get them when Red Molly plays in Irvington on March 14. You can buy them from the cute merch guy if they are ready. There are also new t-shirts.
Red Molly always makes me happy even though they don't fit my usual sweet spots. Sometimes all it takes is being good. They make me happy but there were a series of disses that both Kirk and I caught. A certain festival is central to the band's genesis. They brought up that it was where Abbie and Laurie met. I didn't know it but it is also where they met Craig. Where's the diss? While mentioning that it was in Hillsdale they never called it Falcon Ridge! Kirk and I were all ready to whoop at the name check.
Abbie talked about her solo projects, it's co-writes with her favorite songwriters. I turned to Kirk and he knew, "And she didn't ask you? No love." See, it's not just me. Laurie told about her solo album, all duets with her favorite male singers. Do I even need to tell you? Right, she didn't ask me. Kirk and I were aghast.
Then when they were thanking people at City Winery and they especially thanked the guy, I forgot his name, who took care of them. They said the best thing was how attractive he was and his great sense of style. I have been thanked by Red Molly, scores of time but did they once call me attractive or stylish? No, they didn't. I am such a great fan and friends that they were immediately forgiven and I didn't even think of skipping the Irvington show. It's too late to ask me to collaborate on the albums but they can mention the cute merch guy. The phrase sexy sexy beast could be used.
There was a break and after a run to the bathroom decided I'd use it to get my socializing in. As soon as I left the bathroom I saw Erika waiting for the ladies' room. I knew she'd be there. I talked to her, and then ran into Abbie, and Craig, and talked to them. Craig said he didn't know that I'd be there. Like there was any chance I wouldn't? It's Red Molly, it's me, it's a place easy to get to. I was going to be there. Then I went upstairs to circulate. In my first circle, I didn't see anyone I knew. I knew people had to be there and on the second pass I saw Kevin talking to Erika. The two people I found also found each other. Where were the old school Redheads? I thought I saw George but couldn't get over to where he was and lost him in the crowd. After the show, I found Sue and Marty.
Kevin and I sort of waited on the line to talk to the band. I always wait for the line to end before I talk to musicians that are friends. I have seen Abbie often of late but this was my first time in two years seeing Molly and Laurie. Laurie found that hard to believe but our last time was NERFA. Right? Now I'm wondering if there could have been someplace since. Laurie moved to Virginia so it's not like we can run into each other anymore.
Kevin had his car and lives on the upper east side. I asked if he could give me a ride to the subway up there. It could shorten my trip from four trains to one. Kevin is a saint and he offered to drive me all the way home! That saved me well over an hour. You are now to refer to him as Saint Kevin.
Notice I didn't eat at the show and as I was late I didn't grab something quick before the show. Kirk let me share his fries so I had something but that's not dinner. As soon as I got home I cooked a burger. Jane brought me back "butcher's rub" from a spice store in Portland OR. I tried it on the burger, it was great. I used no ketchup and no salt, just the rub, garlic, and MSG. I put MSG and garlic or garlic salt on pretty much everything except chocolate.
I'll end with another little mental health report. The depression was still lingering yesterday. One of the symptoms is ruminating of something that happened years ago. Part of the process of amelioration is not feeding that. I knew I would bring it up in today's blog. I started summarizing what happened. I realize that I had to keep adding details to make in understandable. That is the essence of ruminating and I put a stop to it. That's the important thing to write, how I dealt with it, not the details of why something made me sad. The depression made a strategic withdrawal. It's not licked, it's never licked, but when it's running and hiding it can't make mischief. It's a beautiful day, I hope I find my way out of the house at some point.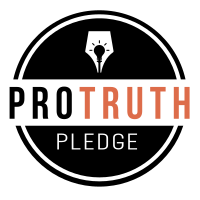 I signed the Pro-Truth Pledge:
please hold me accountable.







Memories: Not that Horrid Song - May 29, 2018
Wise Madness is Now In Session - May 28, 2018
The NFL and the First Amendment - May 27, 2018
On The Road Again - May 26, 2018
Oliver the Three-Eyed Crow - May 25, 2018



creative commons
This work is licensed under a Creative Commons Attribution-Noncommercial-Share Alike 3.0 License.
Horvendile September 25, 2017




Follow on Feedly