I became insane with long intervals of horrible sanity.
Edgar Allen Poe
The trouble with fighting for human freedom is that one spends most of one's time defending scoundrels. For it is against scoundrels that oppressive laws are first aimed, and oppression must be stopped at the beginning if it is to be stopped at all.
- H. L. Mencken
Many people would sooner die than think; In fact, they do so
-Bertrand Russell
What I have been telling you, from alpha to omega, what is the one great thing the sigil taught me — that everything in life is miraculous. For the sigil taught me that it rests within the power of each of us to awaken at will from a dragging nightmare of life made up of unimportant tasks and tedious useless little habits, to see life as it really is, and to rejoice in its exquisite wonderfulness. If the sigil were proved to be the top of a tomato-can, it would not alter that big fact, nor my fixed faith. No Harrowby, the common names we call things by do not matter — except to show how very dull we are ...
-James Branch Cabell
October 23, 2016 - 7:49 p.m.
Northeast
I'm operating on only five hours sleep but I don't have time to take a nap if I want to get this posted before I have to leave. I'm torn, I could go downstairs and make coffee and breakfast before writing, I know that would help. The problem is that would mean turning off A Thousand Welcomes on WFUV. Kathleen Biggins is out but Megan Scully is doing a great job subbing. I want to hear the great Irish music. At 11 AM the mass starts. My plan was to eat during that then listen to more Irish music on Ceol na nGael. I'm just not sure I can hold off the coffee that long and still write coherently. I'm going to hold out as long as I can before making a dash for coffee. Don't worry, I'll give you warning. I won't make you wait around for me to get back. I didn't warn myself. I fell asleep. A Thousand Welcomes is over so now I'll eat and come back here to write. I hope I have time to finish before I go out and do more things to write about. That's the only reason I ever leave the house, blog fodder.
I'm back from breakfast. That took longer than I thought, I had butling duties to perform. I was loading the dishwasher and every time I finished more things that needed cleaning appeared by the sink. It was like trying to empty the cornucopia. Good thing we have a dimensionally transcendental dishwasher that is smaller on the outside than it is on the inside. I triply nerded out on that last sentence. I am not ashamed, I am proud. Can you believe that word does not have nerded or butling in the dictionary? Who writes these things? I added them to my custom dictionary because I'm educated and know these words.
I'm suspect I'm going to have some new readers to Wise Madness; now you understand the madness part. You are still scratching your head over "wise." Welcome to the club.
Last night I went on a major trek to Jalopy in my once and future home Brooklyn. I am rushed and want to write about the show but this was a harrowing travelers tale. Well not harrowing, long. I did my usual bus to the
switching to the express
at 125th street. Two problems. It ran local, and terminated at Brooklyn Bridge, that's in Manhattan. No trains on the line were going to Brooklyn this weekend. I had to find a new route on the fly. I switched to the
at 14th street and took it to Court Street. It's a connecting stop to the one on the
but it lets you off five times as far from the bus stop. I checked the bus app and it said the next bus was going to get there at 6:00. I wanted to be there by 6:00 as I needed to eat at the Jalopy Tavern first. I was working the door at the show and had to get up to speed and eat before doors at 7:00. I got extravagant and called a cab using Gett; it's like Uber but cheaper. I never used it before. it said it would pick me up in four minutes. It too long. Worse it stopped on the wrong side of Boerum Place. Even worse I called him because I thought the GPS might have put me on the wrong side of the street and told him I was on the southbound side. He said, "I don't understand." When he arrived, I called him again and said, "I'm across the street." He once again said, "I don't understand." I had to cross a busy street and wait for the light. Then he was facing the wrong way and instead of making the U-Turn, which is legal, he went up many blocks and way out of the way. Oh, and in the meantime, the bus came early. I should have just gotten on it. I still would have had to pay for my ride, or at least that's what I feared, but I would have gotten there on time.

Because I was late I had to eat quickly, in fact I had to finish my dinner at the theater. But the dinner was great, I got chicken and biscuit with gravy and fries at the Jalopy Tavern next door. That's going to be my standard meal now when going there. It's one of those times I can relive the moment and taste it in my mind.
OK so what drew me on a trip that if things went well would have taken two hours? From Philly to Brooklyn a fundraiser for the Philadelphia Folk Song Society. It was put together by Katherine from Bobtown. That's why I was working the door and merching. The other acts were Owl and Wolf, Meghan Cary and the Analog Gypsies, and Sweetbriar Rose. The only one I was totally unfamiliar with was the last. Will Hanza, the Wolf in Owl and Wolf, Dani Mari is the Owl, is one of those people I always run into. Meghan and I have no idea how we know each other. It's been a long time but we pretty much only interact on Facebook. It was so nice to see each other in person. Bobtown, is one of my bands. I just say I'm with the band when I'm with them.
Doing doors was fun. The bartender, Janelle, showing off I remember her name, would have done the door but was also busy getting drinks so couldn't watch for people coming in.
OK I am not going to finish this before I have to leave so you'll have to wait till this evening to read this.
I'm home from another great concert. You'll hear about that tomorrow. And now back to our regularly scheduled blogging.
Meghan said I had to meet Justin, the head of the Philly Folk Song society. A little later Katherine introduced us; achievement unlocked. We geeked out over music and venues and the folk community. Later I met Heather Blakeslee from Sweetbriar Rose. I'm expanding my folk community.
I first heard of Owl and Wolf when they played Chris's house a few years ago. I couldn't go, I think I was seeing Bobtown. Like I said I run into Will now and then. It wasn't till last night that I realized the name is a play on Howlin' Wolf. That wasn't why they chose it but it sealed the deal. The show alternated between acts from Philly and acts from Brooklyn two had roots in both places. Dani Mari, the Owl, moved here from Philly. Meghan moved from Brooklyn to Philly. Meghan seems to think that's the natural direction. I disagree. Cheryl Prashker might be on Meghan's side but Julie Gold is on mine.
Because I was doing the doors I watched the show from the back, standing for the most part. For much of the Owl and the Wolf I was still busy working the door. The show was SRO! Ernie, who did the sound, told me we were almost at the point of having to turn people away. But then some people left and new people came to take their place. We achieved stasis in the middle two acts, Meghan and Bobtown.
Sweetbriar Rose was the only mystery to me and they proved a pleasant one, a new discovery. In fact, I emailed John Platt from WFUV during their set and told him to check them out. Dani and Will have played On Your Radar as part of another act, Lover's League, he just played Meghan on the radio a few weeks ago, and Bobtown is part of our crowd, so I had no need to discuss them with him. I got a copy of Sweetbriar Rose's CD to give to him. I'll be playing it too next time I'm on WFDU. They don't play straight ahead folk. In some ways, they remind me of Bumper Jacksons. They bring in other elements of American music, elements with swing. Some sounded like Dixieland jazz. You know how much I love that sort of thing.
Meghan and I never had the long conversation we wanted but we had several good medium length ones. We had a great one on the history of Spiderman. She was very impressed that I attended his wedding to MJ. I'm not kidding here. It was at a Met game. The Hulk, was one of the guests as were two of the X-Men. Iceman and Firestar. We were nerding. OK, this is ridiculous. Word does not know "nerding."
E.J. who plays mandolin or was that mandola? in Sweetbriar Rose, heard me discuss how I was going to get back home. He needed to get to midtown Manhattan. We decided to go together. As I had company I decided to make the 16-minute walk to the
. I was 47° when I left the house and I was afraid it would be freezing when I left but it was up to 50° so, the walk was fine.
It was a good decision because we had a great time talking to each other. He has stories, I have stories, we know people, we know music. This is the beauty of community, two strangers can talk for an hour and it's fun, not awkward. It got even better when we were on the train. A gentleman came in our car with a small accordion and started playing it. E.J. took out his mandola or was that mandolin? and starts playing along. The accordion player starts calling out chord changes and they jammed the rest of the trip. That was great. You should have seen the smiles of the people around us. It was not just the music but the instant comradery of the musicians. Even this young woman with earbuds in pulled them out to listen. I love traveling with musicians. They played two songs that were played at my bar mitzvah, Hava Nagila and Spinning Wheel; not songs most people would associate. I knew that E.J. was totally into the jam so I kept track of where we were and let him know as we approached his station. He was clearly disappointed that he had to get off. The accordion player got off too. He stayed on as long as he did because of the jam.
I didn't get home till after 2 AM. That was a late night. I didn't get to sleep till after 3:00. That's why I slept late. I'll have plenty to write about tomorrow morning about what I did today. Now to make dinner; hot dogs and plantain? Could be.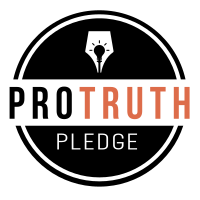 I signed the Pro-Truth Pledge:
please hold me accountable.







Memories: Not that Horrid Song - May 29, 2018
Wise Madness is Now In Session - May 28, 2018
The NFL and the First Amendment - May 27, 2018
On The Road Again - May 26, 2018
Oliver the Three-Eyed Crow - May 25, 2018



creative commons
This work is licensed under a Creative Commons Attribution-Noncommercial-Share Alike 3.0 License.
Horvendile October 23, 2016




Follow on Feedly