I became insane with long intervals of horrible sanity.
Edgar Allen Poe
The trouble with fighting for human freedom is that one spends most of one's time defending scoundrels. For it is against scoundrels that oppressive laws are first aimed, and oppression must be stopped at the beginning if it is to be stopped at all.
- H. L. Mencken
Many people would sooner die than think; In fact, they do so
-Bertrand Russell
What I have been telling you, from alpha to omega, what is the one great thing the sigil taught me โ€" that everything in life is miraculous. For the sigil taught me that it rests within the power of each of us to awaken at will from a dragging nightmare of life made up of unimportant tasks and tedious useless little habits, to see life as it really is, and to rejoice in its exquisite wonderfulness. If the sigil were proved to be the top of a tomato-can, it would not alter that big fact, nor my fixed faith. No Harrowby, the common names we call things by do not matter โ€" except to show how very dull we are ...
-James Branch Cabell
September 12, 2012 - 5:13 p.m.
On Your Microwave Sensing Device
Now I'm wasting time at school instead of at home. I have a lot to do. This is ridiculous. I will buckle down, write this, and head out.
I wrote that paragraph 18 minutes ago.
Now I'll try and keep this as simple and short as possible. It will be just the facts ma'am, just the facts. And some opinions. And some jokes. But no long tangents. I won't start discoursing on things that have nothing to do with the central topic. I won't …
Last night was the second Tuesday of the month. My Gentle Readers that have been paying close attention know that means it was the evening for John Platt's On Your Radar. The performs were Anna Dagmar, Adam Levy (rhymes with heavy) , and Driftwood.
Of course half the fun of On Your Radar is hanging out with the audience. I sat with Carter and Fred but was surrounded by friends; Jeremiah, Suzanne, Maggi, Richard, Viki, Honor, Elisa, Jon, Allison, Dan, Laura, and Eliot, and the ever popular people I'm forgetting because I'm an idiot not because I don't love them.
I got there early and went inside before doors opened to avoid someone in the bar. If I don't go in early and talk to you then you should take it as a great compliment as I risk being subjected to someone I can no longer tolerate.
I saved seats for Fred and Carter. Fred came with when the doors opened but Carter was MIA. I fought off the mob and saved his seat. When they came with the torches and pitchforks I had second thoughts but stuck to it.
The name Driftwood was very familiar to me but I didn't remember seeing them. I searched Wise Madness but couldn't find them. On Saturday I found out where I knew them from. Carter had been telling me how great they were. So I was surprised he wasn't there. He did show up during their set. Commuting from Westchester can be difficult.
Carter was right about Driftwood. They play traditional instruments, banjo, fiddle, guitar, and bass and have a trad sound though they say they have a Rock and Roll heart. They fit right in with the neo-trads. They have the instrumental chop, great arrangements, and interesting harmonies. Unlike many groups they aren't just a sound. That gets tired fast. They held my interest from beginning to end.
Next up was Adam Levy. He is part of Norah Jones's band and branched out to being a singer/songwriter. Adam has also played guitar for Tracy Chapman, Amos Lee, and a host of other top notch musicians. His music falls into a strange space between jazz and country. In a strange way his lyrics remind me of the comedy technique of the Muppets and Groucho Marx. It isn't that they are funny, though sometimes they are. Part of the humor of Groucho and the Muppets is simply having the nerve to tell some of the jokes. They are so obvious or so broad that most people could never get away with it. It takes great artistry to make that part of the joke. Adam does that not with jokes but with rhymes and metaphor. If I looked at them in isolation I might groan but in the context of the song they made me concentrate harder on the message. He has the artistry. He also has a great attitude. You find yourself just liking him. He has no affectations.
Now the tough part, Anna. I've seen Anna many times. Have I run out of material? Nah. Anna's music is totally polished.. Some of her repertoire is more classical or jazz but she didn't play them last night. She played the songs in the tradition of the Great American Songbook. Slip one of her songs in a Cole Porter musical and people wouldn't bat an eyelash. I'm waiting for a Bette Midler or Tony Bennett to cover one of them. That's part of why I want to go to Cast Party with her. I could be there when Liza hears one of her songs and decides to sing it.
When John interviewed her on his show on Sunday I discovered something I didn't know, that her father was a math professor before he switched to computers. He was one of my people! I couldn't believe I didn't know that. You'd think it would have come up in conversation. Maybe I never told her what I do. That could be. She was one of the people with a short "getting to know you" period.
After the show I did my usual hanging out and talking to people. Have you noticed that I like talking? I like listening too. I might have found my NERFA roommates! I won't say who till I know for sure.
For dinner I kept it as simple as possible. I had dollar pizza. That's actually cheaper than eating at home.
I had an adventure in class today. One of the students came up to me afterward with a complaint. She said I waved her off when she tried to ask a question. I did because I was in the middle of answering someone else's question. I planned on getting to her next. I did get to her next. That didn't satisfy her. She said I disrespected her and was unprofessional. I tried to explain that she wasn't being polite to the person whose question I was answering. I only got a few words out when she lashed back and got angrier. She totally lost it. I could see the other students getting very uncomfortable. I know I would have been. As she wouldn't let me talk I just let her vent. I hope this doesn't portend more trouble in the future. I brought it up to Reggie, the admin. I figured it can't hurt to have the school know about it. She might need some counseling. God knows I do. Well he would if he existed.
Speaking of counseling I had to change my therapy schedule now that school started. My therapist gave me her number and I put it in my phone. I did that in front of her and we both remembered that. I asked how to spell her name. Then when I went to call her it wasn't there. I don't know what that was about. I called the office and they had her call me. I'm seeing her tomorrow. We still haven't decided when we are going to have my regular appointments.
Wow this short entry is getting long.
I forgot to take my prednisone yesterday morning. You know what that meant. I had an attack last night. This one was different. I got the chills which meant that my temperature was rising quickly. I immediately took my meds and it didn't take it that long to come under control. I'm feeling fine today.
Tonight I'm seeing Slaid Cleaves. He's at Hill Country Barbecue! The best barbecue in the City. The show is late, 9:30 and normally I'd eat at home before going to a show then but I can't resist Hill Country. I don't know how it works when you hear music there. I've never done it before. It's a perfect place for Slaid because he lives in Austin, part of the Hill Country the name refers to. I'm right about that aren't I? I'm having a crisis in faith.
I was about to post this when I realized that I forgot to write about the tiple after I went through all the work of researching it. Raise your hand if you know what a tiple is. I'll give you a hint, it's a musical instrument and I'm talking about the American tiple. Here's what Wikipedia says:

The tiple was redesigned in 1919 by the American guitar company C.F. Martin & Co. for the William J. Smith Co. in New York. This tiple -- generally pronounced "tipple" -- has ten steel strings in four courses, tuned similarly to a D-tuned ukulele: AadDdf#F#f#BB. Many similar instruments were developed by other companies around the same time.

Why am I writing about it? Anna was accompanied by Marc Shulman who played it on one song. On the others he played guitar. Is Marc's name familiar to you? He's one of those people that you've heard about and seen but as he isn't the headliner you might not know exactly who he actually is. He's been Suzanne Vega's guitarist for seven years. He's also played or recorded with The Bacon Brothers, Shawn Colvin, Martha Reeves, Cliff Eberhardt, The Bee Gees, Celine Dion …

I had met Marc before but this was the first time we really talked when Anna introduced us. He's clearly one of my people.

Now I can really go after this "short" edition of Wise Madness.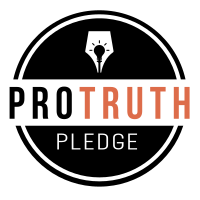 I signed the Pro-Truth Pledge:
please hold me accountable.







Memories: Not that Horrid Song - May 29, 2018
Wise Madness is Now In Session - May 28, 2018
The NFL and the First Amendment - May 27, 2018
On The Road Again - May 26, 2018
Oliver the Three-Eyed Crow - May 25, 2018



creative commons
This work is licensed under a Creative Commons Attribution-Noncommercial-Share Alike 3.0 License.
Horvendile September 12, 2012




Follow on Feedly