I became insane with long intervals of horrible sanity.
Edgar Allen Poe
The trouble with fighting for human freedom is that one spends most of one's time defending scoundrels. For it is against scoundrels that oppressive laws are first aimed, and oppression must be stopped at the beginning if it is to be stopped at all.
- H. L. Mencken
Many people would sooner die than think; In fact, they do so
-Bertrand Russell
What I have been telling you, from alpha to omega, what is the one great thing the sigil taught me — that everything in life is miraculous. For the sigil taught me that it rests within the power of each of us to awaken at will from a dragging nightmare of life made up of unimportant tasks and tedious useless little habits, to see life as it really is, and to rejoice in its exquisite wonderfulness. If the sigil were proved to be the top of a tomato-can, it would not alter that big fact, nor my fixed faith. No Harrowby, the common names we call things by do not matter — except to show how very dull we are ...
-James Branch Cabell
June 10, 2015 - 12:18 p.m.
Follow the Bouncing Microwave
I am bad. I write these things in Word then copy and paste them into Diaryland. I should immediately save them but I don't. It just sits on my computer to the next day when I start to write again and then I save it. I do the same with dishes. I wash them when I need them, not when I finish eating. At least I did when I didn't share a kitchen. But none of that is why I started writing about that. Before I saved I caught the end of my last entry. I like my writing. That's probably not bad. But now I feel pressure. I'm not feeling particularly inspired.
Good now I set your expectations low so this will seem better.
Yesterday was the second Tuesday of the month. Who knows what that means? You in the back with the Bernie Sanders button. No not you, the other one. Oh there are more than two. OK you with the Bernie Sanders button wearing a Doctor Who Scarf. What's that you say? Yes you're right. It means I went to John Platt's On Your Radar. This month's artists were Toby Tobias, The Levins, and Brian Dunne.
Doors open at Rockwood 3 at 6:30 for the shows I always get there early to make sure the first row is saved for John, Richard, and me & Fred. They put down reserve signs for us but sometimes there are only two so I have to save the third one. I left a little later than usual but should still have been there before doors. But I waited forever for an
or
. I got there at 6:30 on the dot but apparently they had just opened the door. Someone was at my table. I thought maybe they were with one of the bands, I asked, and they said no. I asked if doors were open and they said yes. I explained that there were supposed to be reserve signs on the tables and they were at my table. They didn't take that as a hint and stayed there. Oh well. I sat in the second row. Didn't affect my pictures at all. I forgot my phone at home. Have I mentioned that I'm an idiot?
Lots of people came in right after me. The front half of the room filled up fast. I knew most of them. It was regulars.
Brian went on first. He's a Brooklyn peep that I don't know at all but Facebook thinks we should be friends. I just checked, it's because he went to Berklee and is friends with many of Berklee friends. I couldn't think of what to say about him but after the show I heard somebody nail it. He sounds like Jesse Terry. I know two friends wanted to buy his CD I am not sure if either succeeded. I know one didn't. He didn't see Brian selling the CDs upstairs. I didn't see him either.
I've seen the Levins many times, Ira and Julie are friends of mine. Their music has taken a new direction. My thought was Prog Rock but then once again somebody else nailed it, "Genesis circa 1979."
I have to admit my first reaction to hearing Toby's name was wondering if he's a relative. There's a Tobias branch of my family and never knew anyone else with that name. He's from South Africa so if he is it goes way back. His last song had the line "We're an African Band" and it sounded it. Well perhaps it sounded Afro-Caribbean. Whatever it was it had me moving in my seat. I looked around and everybody was bopping along.
During the show the waitress came over and told me that somebody bought me a drink. I had an idea who. I was wrong. It ended up being Bob, one of the WFUV volunteers and my hero, he invented Dark Chocolate Dove ice cream. But I was still disappointed, I was hoping it was from a beautiful women trying to pick me up. I haven't seen him for a long time so we chatted for some time. There must not have been a late show as they didn't throw us out of Rockwood 3.
I had planned on running over to Rockwood 1 to see the Amigos but I ended up socializing so long it was too late. I was also hungry. I didn't want to wait till I got home so I ate at Georgia Barbecue across the street. They have the best fried chicken and huge portions. There dinner always exactly fills me up. They used to give one more piece of chicken and I couldn't finish it.
I've been to five concerts in six nights. I had one on my calendar today but was thinking of canceling as I have more coming up then found out I had something wrong as the artist posted that she was heading up to Rhode Island today. So I might actually have a night at home.
Now to get out of order. I talked to Joy yesterday. That's a big deal because Joy lives in Australia but she's house sitting in Brooklyn for a few weeks. No that's not why she came but when she was given the offer she decided to stay another two weeks. So I'm going to get to see her. Our plans so far include hearing music, making music, and walking. Sounds like what I usually do but now I'll do it with joy or should I say Joy. Both work. We met on Frühead dot com back in the day. I would write her a rhymed couplet when I saw her on the "wall." They went something like this.
Kisses the hand of joyous Joy
She warms the heart of girl and boy
Somehow she still likes me. If people weren't irrational I'd have no friends.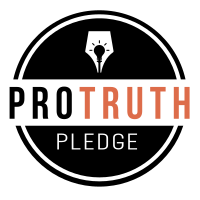 I signed the Pro-Truth Pledge:
please hold me accountable.







Memories: Not that Horrid Song - May 29, 2018
Wise Madness is Now In Session - May 28, 2018
The NFL and the First Amendment - May 27, 2018
On The Road Again - May 26, 2018
Oliver the Three-Eyed Crow - May 25, 2018



creative commons
This work is licensed under a Creative Commons Attribution-Noncommercial-Share Alike 3.0 License.
Horvendile June 10, 2015




Follow on Feedly