I became insane with long intervals of horrible sanity.
Edgar Allen Poe
The trouble with fighting for human freedom is that one spends most of one's time defending scoundrels. For it is against scoundrels that oppressive laws are first aimed, and oppression must be stopped at the beginning if it is to be stopped at all.
- H. L. Mencken
Many people would sooner die than think; In fact, they do so
-Bertrand Russell
What I have been telling you, from alpha to omega, what is the one great thing the sigil taught me — that everything in life is miraculous. For the sigil taught me that it rests within the power of each of us to awaken at will from a dragging nightmare of life made up of unimportant tasks and tedious useless little habits, to see life as it really is, and to rejoice in its exquisite wonderfulness. If the sigil were proved to be the top of a tomato-can, it would not alter that big fact, nor my fixed faith. No Harrowby, the common names we call things by do not matter — except to show how very dull we are ...
-James Branch Cabell
March 13, 2013 - 8:44 p.m.
The New Home on the Radar Range
I don't know where the day went? Now it is late afternoon, I'm in my office, and finally writing. I spent part of the morning driving Celebrian to an appointment. I have gotten back in the driving groove. I'm back to not having to think and I'm comfortable with the minivan. I'll still take my little Honda Civic hatchback; best of all my old Plymouth Laser. Where else did the time go? Devoured by the Chronoklepts. It wasn't a pretty sight.
I'm always amazed that anybody reads this. I consistently violate one of the first rules of writing, the opening sentence is supposed to lay the groundwork for everything you have to say. For me it's a warm up like Ed Norton playing Swanee River. Yes I know it's title is Old Folks at Home but that's not what they said on the show.
Now to get down to business; I have heard almost the entire Dukh's album Fast Paced World since I started writing.
Last night after school I went to On Your Radar. I wanted to get there early because it was the first show at Rockwood Music Hall. Not only that but it was drizzling and I didn't want to have to walk by my friends waiting outside in the rain as I walked inside. So instead They saw me through the glass nice and dry why they got wet. Something that we could perhaps do something about if Rockwood would let us use the Orchard Street entrance. That's where the back room is and people could wait there till sound check was over. I didn't think about that till yesterday when it was already too late.
I had to figure out where to sit in the new place. I was at the next table to John's at the Living Room. I'm on the opposite side of the same table at Rockwood. That might not work in the future though as John and I both had less people in our parties than usual. I'll talk more about that later. The other people at our table were Lisa, Richard & Viki, Ihor, Robert (Katherine's husband) and his friend Jeffrey? Did I get that right? Lori not LORi, Joe, Rona not Wrona and Bob not Roberta sat at the next table.
This month's guests were Bobtown, Carolyn Waters, and Jon Brooks
I love the way I discovered Jon. It was at NERFA 2011 at 3 AM Saturday night. The guerilla showcases were over and I just went over to the Maple Sugar room, the Canadians, to hang out. That's almost always a good use of NERFA time, not necessarily the Canadians but some room that represents a community so people will be hanging out and playing. The Maine room is great too. I was talking to my friends and listening to people, friends and strangers play. Last up was Jon. Even half asleep I could see he was great and asked him to play Budgiedome. He's also a Mensch. Something came up and he had to be back in Canada on Saturday but he still came down on Friday and played for us, a non-paying gig. I hope someone there saw him for the first time and offered him a gig.


Jon is one of those performers that has very serious even depressing songs and lightens things up with very funny banter, often poking fun of how depressing the songs are. His songs are topical and serious and he could so easily fall into the overly earnest trap, but he doesn't come close to it. He's exactly earnest enough. It isn't a show; he believes in what he believes and shares that with the audience. He never preaches. He doesn't go on and on giving a lecture on why we have to stop the gostacks from distimming the doshes. Or do we have to help the gostacks distim the doshes? He might set up a song with a story but he lets the song speak for itself. They speak very well. There's a reason he's been nominated for songwriter of the year in Canada three of the last four years. He hasn't won, he says he lost to better looking people. They couldn't be more powerful songwriters.

Carolyn Waters wasn't hard to find at NERFA, she has a formal showcase. What's the shorthand for her style? I'll try socially conscious soul. She could fit in with classic Motown with Woody Guthrie influence. As soon as I sent out the event invitation with Carolyn on the bill Maura Kennedy RSVPed and said she wouldn't miss it. She and Pete know Carolyn from what Carolyn calls "summer camp for adults." I am so tempted to go one of these music camps. The problem of course is that I'm not a musician. I'd be a total poser. Pete and Maura backed Carolyn on a song on her album and the jumped at the chance to do it again on stage. Too bad I didn't remember to use my phone's camera till Pete and Maura took the stage. Fred took the picture of Jon.

Maura and Carolyn

Pete and Maura: Shouldn't Maura have a poodle on that skirt?

Carolyn


I love that she threw in boy watching song along with all the serious songs. There are plenty of girl watching songs so it is only fair.

Bobtown was one of my favorite discoveries at NERFA 2012. I made sure to introduce myself to them after I saw their formal showcase and said hello a few times when I saw them in the halls, usually to Katherine. That's what you do at NERFA you get to know people and try to make them get to know you. It worked, or half worked. I went to a Music on 4 house concert and Katherine came up to me and gave me a "Don't I know you from NERFA?" I just knew she looked familiar but couldn't place her. It isn't easy not having a brain. Good thing hers is in working order. We ended up being friends and seeing each other more socially than my seeing them perform as they don't play that often. This was only my second time since NERFA. I also saw Karen do a solo gig. I better show pictures so you know who I am talking about.

Alan and blurry Jen

Katherine and disembodied Karen forearm

Jen cleared up

Jen, Katherine, and Karen


I was sitting next to Ihor. I met Katherine at Ihor's house. He didn't know she was a musician! She really needs to blow her own horn more. You can't always depend on me to blow your horn though I do the best I can. Don't even think of having me blow your nose. What was I talking about? Oh right, Ihor. He became an immediate fan. I love when other people love my musicians. All the acts connected with the audience and I am pretty sure they were all new to most people.

I had lots of other friends at the show, no way I'll remember them all, it's harder at Rockwood than the Living Room. There was as always musicians, Jeremiah Birnbaum, Paul Sachs, Mark Miller, and Rebecca Pronsky. There were less presenters than usual, just Kathryn , Bill, and Mark. Fred sat up in the Statler and Waldorf seats.

This might be confirmation prejudice but I don't like Rockwood for On Your Radar. It's way too small without enough seating. With a smaller than average crowd it felt crowded. The people in the mezzanine are cut off from the rest of the audience. I didn't even see Rebecca till the show was over. It was so dark I couldn't recognize people till I got right on top of them. It was hard to move about so I didn't even get up after the first set. The merch is in a different room so people can't buy a CD and still listen to the music. I don't know how to get a good baseline but my guess is that fewer CDs were sold than usual as people didn't have to walk past them when they left. There are advantages. Because it is compact everyone is close to the action. The mezzanine seats are good, well at least the ones that face the stage. Some don't. It will work but I hope On Your Radar moves as soon as the commitment is over in July. If you are planning on going get there as early as you can to make sure you get a seat. It isn't fair but I get there before doors open so I don't have to worry. I can't save seats for everyone.

I'm never going to finish this.

After the show I hung out in the back room then Katherine, Robert, a friend of Robert's whose name I'm blanking on, and myself went next door to the Italian place whose name I don't know, for food. I had dinner earlier so I just had tiramisu. I finally had to tear myself away from the company to get back to Rockwood Stage 1 to see my other favorite band I discovered at NERFA, The Amigos Band with special guest Brianna Thomas. I have to get out of here soon so I'll keep this short. They rock like Slayer used to (thanks to David Morreale for creating that phrase). They are what Moxy Fruvous would be if they were great musicians. I started planning the Monkees type TV show Carey and I used to plan for Fruvous. Justin even looks like Peter Tork. Eddie looks like Jian. I can convince myself that Sam looks like Mickey Dolenz.

Sam, Eddie, Justin, Noah, and Brianna
In addition to their usual fare they did some traditional songs like "May the Circle Be Unbroken." They can pull it all off. They can sing totally silliness followed by a spiritual without breaking a sweat. You have to catch these guys. They have musical talent and showmanship. You can't beat that combination. It was midnight so I didn't stay and talk. I just said Hi to Sam and had him convey my regards to the rest of the band.
Almost done. Here's a link to all the On Your Radar pics. There are some good ones I didn't show. Oh hell. I'll show this one.


What do you think is going on near Katherine's right hand? Think for a second and make a guess. I'll give you some links and a video and give you the answer at the end.

John Platt took this video of Bobtown.


Now for the answer to the riddle of the picture. The streak of light is the spoons that Katherine was playing. Her hands were moving too fast for the camera to stop the motion.

That was my first media filled entry in a long time. I need to learn how to use my camera. I miss that. I'm adjusting to the phone. The pictures aren't sharp so the key is to accept them as impressionist photography.
Corrections
In earlier editions I had John (not Platt) sitting at our table, he was at the other side of the stage. I didn't list Lisa sitting with us. I neglected to put Bill in with the presenters.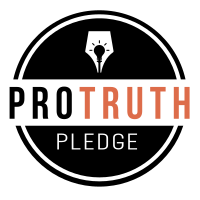 I signed the Pro-Truth Pledge:
please hold me accountable.







Memories: Not that Horrid Song - May 29, 2018
Wise Madness is Now In Session - May 28, 2018
The NFL and the First Amendment - May 27, 2018
On The Road Again - May 26, 2018
Oliver the Three-Eyed Crow - May 25, 2018



creative commons
This work is licensed under a Creative Commons Attribution-Noncommercial-Share Alike 3.0 License.
Horvendile March 13, 2013




Follow on Feedly