I became insane with long intervals of horrible sanity.
Edgar Allen Poe
The trouble with fighting for human freedom is that one spends most of one's time defending scoundrels. For it is against scoundrels that oppressive laws are first aimed, and oppression must be stopped at the beginning if it is to be stopped at all.
- H. L. Mencken
Many people would sooner die than think; In fact, they do so
-Bertrand Russell
What I have been telling you, from alpha to omega, what is the one great thing the sigil taught me — that everything in life is miraculous. For the sigil taught me that it rests within the power of each of us to awaken at will from a dragging nightmare of life made up of unimportant tasks and tedious useless little habits, to see life as it really is, and to rejoice in its exquisite wonderfulness. If the sigil were proved to be the top of a tomato-can, it would not alter that big fact, nor my fixed faith. No Harrowby, the common names we call things by do not matter — except to show how very dull we are ...
-James Branch Cabell
October 11, 2017 - 11:36 a.m.
Shouldn't it be On Your Sonar?
One of my biggest mental health issues is initiating action; I find it difficult to start things including my diary entries. Saying that was my way around it today.
Yesterday was Tuesday, that's the second time that happened this month; who knows what that means? If you have been paying attention that should be enough to let you know what I did last night; that's right I went to John Platt's On Your Radar. Getting there was not easy. I try and get there before doors open to make sure that everything is going smoothly, especially to reserve the front row of table. Rockwood Music Hall usually does that but the one time I didn't get there early they didn't and somebody took my table. I have it down to a science, I know how long the trip takes. I got on the 6 train and took a nap. I woke up at Third Ave to an announcement that somebody was struck by a train at Astor place and there are major delays. They rarely give details; usually they just say there's an investigation at the station. Knowing that someone was hit by a train didn't stop some people from complaining about the delay. What I did was text John and Fred to let them know I'd be late to and to save me a seat. I made some poor decisions on the way, I should have gotten off at 59th street and walked over to the F train but I didn't. I ended up taking a roundabout route but got there three minutes before the show was scheduled to start. I didn't miss anything but socializing and meeting the musicians I didn't know.
The artists were Dougmore, David Luning, and Gabrielle Louise. The only one I knew was Dougmore. That's a project of Doug Goldstein who I know from Cricket Tell the Weather. The other two were new to me. I promote the shows on social media but discovered that I had been mispronouncing their names. You just mispronounced them too. It's Luhn-ing with a short U and Gay-bree-ELLE.
There were fewer people to socialize with than usual, as always, I sat with Fred, John and Sheila were at the next table, with Richard and Viki completing the front row. The only other people I knew were Marty, Dan & Phyllis, Gail, and a friend to be named later. I thought I would know some of Doug's Brooklyn peeps, he runs in my crowd. I was not the only one delayed by the trains; many people arrived late. If you were coming from the East Side or parts of Brooklyn you were going to be late.
Gabrielle was up first. Did you pronounce her name right? I had trouble with her name all month; it was always, "I know it's two French first names, what are they?" She is hard to describe as her music was diverse. Some were on guitar and some at the piano. Some were typical singer/songwriter and some were intricate. She grew up in a musical family, the influences show. Her mother was in the audience. Gabrielle told the audience that she had written songs about her entire large family but her mother. Her mother finally complained, "What am I? Chopped liver?" My first thought was, "Funny, she doesn't look Jewish." I can't not hear that with a Jewish accent even though she didn't say it with one. After the set her mother came over to Fred to ask him to send the pictures he took. She didn't look it but sounded like Jewish mother. Maybe it's just what all mothers sound like but mine was Jewish.
David Luning, damn I pronounced it wrong just now, was a revelation. I don't listen to the music I post by the artists as I want to experience them live first, yet somehow, he was not what I expected. When John asked him about his influences he said John Prine and Ryan Adams. I adore Prine, not so crazy about Adams. David's music is closer to Prine's. His stage manner and some of his songwriting reminded me quite a bit of Todd Snider. That's a very good thing. His music was great and his patter was hysterical. Fred leaned over and said that I have to book him for the Budgiedome. I need to take notes, there was one song I wanted to talk about. Now it's gone. What do I remember? The embarrassing story of what happened when he met John Prine.
Doug is an old friend and right in my sweet-spot. His other projects are close to bluegrass, he plays 5-string banjo. Dougmore's album Outerboros is quite different. He uses his classics major, it's based on Ovid's Metamorphoses but set in modern New York City, thus the pun, "outer boroughs." This is the kind of thing you write if you are trying to get me to love it. I'm listening to Hadestown as I write this. The music is not bluegrass though it started that way. It ended up sounding like an art rock concept album from the 1970s. Once again Fred and I were on the same wavelength; he said, "basically Renaissance." They were my favorite art rock band. The difference is that instead of playing keyboard Doug played electric banjo, yes that's a thing, and a psychedelic electric guitar. This was musically far afield from Cricket Tell the Weather. I have more than one sweet-spot and they fall in different ones.
After the show I introduced myself to Gabrielle and David. I didn't get to talk to Doug. That's too bad. Doug is in the Anna Dagmar, Anaïs Mitchell, Matt Nakoa school of really fun to talk music to school. He is also the center of the Dougiverse. I guess I used that before, spell-check had no problem with that. Like Aoife O'Donovan he's someone I know other people through. The members of the Dougiverse are Cricket Tell the Weather, Cole Quest and the City Pickers, and Kate Copeland. I'm debating on whether or not to include Kate's father Mark Ettinger. I met him at a show that Kate and Dougmore did but didn't hear him play till the other night when he did a song at the Lethe Lounge show he hosted with Robinson & Rohe and Dylan McKinstry. I forgot to write about that in my blog. He only did one song but I loved it, funny and weird. Yeah that's a sweet-spot for me.
Should I tell Doug's joke? I will, it was great and out of the blue. He told it before playing a song about love. "My last girlfriend was a tennis player. Love meant nothing to her." Wait for it. You got it. Doug's music is like that; it makes you think.
One of two things happen after shows at Rockwood, I go out with friends or I eat 99¢ pizza by myself. They are both great. Last night I did the latter. My tradition is to take the very pleasant walk to the Astor Place Station and stop at the pizza place on 2nd Ave and 4th Street on the way. When the weather is right, as it was yesterday, the walk is perfect after sitting for two hours.
Wow I finished this before Hadestown ended. You should be listening to it now. It's free on Spotify, you don't have an excuse.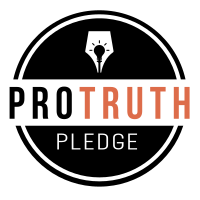 I signed the Pro-Truth Pledge:
please hold me accountable.







Memories: Not that Horrid Song - May 29, 2018
Wise Madness is Now In Session - May 28, 2018
The NFL and the First Amendment - May 27, 2018
On The Road Again - May 26, 2018
Oliver the Three-Eyed Crow - May 25, 2018



creative commons
This work is licensed under a Creative Commons Attribution-Noncommercial-Share Alike 3.0 License.
Horvendile October 11, 2017




Follow on Feedly