I became insane with long intervals of horrible sanity.
Edgar Allen Poe
The trouble with fighting for human freedom is that one spends most of one's time defending scoundrels. For it is against scoundrels that oppressive laws are first aimed, and oppression must be stopped at the beginning if it is to be stopped at all.
- H. L. Mencken
Many people would sooner die than think; In fact, they do so
-Bertrand Russell
What I have been telling you, from alpha to omega, what is the one great thing the sigil taught me — that everything in life is miraculous. For the sigil taught me that it rests within the power of each of us to awaken at will from a dragging nightmare of life made up of unimportant tasks and tedious useless little habits, to see life as it really is, and to rejoice in its exquisite wonderfulness. If the sigil were proved to be the top of a tomato-can, it would not alter that big fact, nor my fixed faith. No Harrowby, the common names we call things by do not matter — except to show how very dull we are ...
-James Branch Cabell
October 10, 2012 - 5:24 p.m.
Writing Again
No more procrastinating, I'm going to write. It's important for my emotional health to write. I even have something easy to write about.
I had a fairly productive day on Tuesday. In the morning I went through all the apartment ads on Craig's List then I went to school to prepare handouts for today's class. I not only wrote up the solutions to all the test questions I did it by hand in a test book and then made stapled copies of it. This way the students will have a model of how a test should look. They did quite well on the test. The median grade in one class was 82 and 84 in the other. What they didn't do well is present the answers. They don't put themselves in the place of the reader so that's what I'm trying to teach them.
After I did the school work I headed up to City Island to get my big suitcase. I left it at my friends' house there when I spent the weekend in Philly. I spent some time talking to my friends and tried to get the hard drive out of my old laptop. I couldn't but my friend has a friend with a computer business who will wipe the drive for me which is all I really wanted to do. I then headed back to where I'm staying now, The Cupboard under the Stairs 4 Privet Drive, Crown Heights Brooklyn NY. When I got there I just had time to drop off the suitcase then I had to leave again. The problem was that the suitcase took up just about all the room in the cupboard. I asked the very nice landlady if she could clear out some of the drawers in the dresser for me so I could put my stuff in them. Then I headed out to the Living Room for the October edition of John Platt's On Your Radar. John's guests this month were Rani Arbo and daisy mayhem, Rebecca Loebe, and Sarah McQuaid.
I got there early like I usually do and went in before doors opened as I wanted to claim my usual seat and say hi to Becca. I hadn't seen her since last November which is far too long. I did get to say a quick hello then she had to run and grab dinner. I grabbed my seat and talked to Richard & Viki and Lisa. My apologies to my friends outside who couldn't come in before the doors opened. I wasn't being unsocial with you, I was being positively anti-social with one particular person who is not you. You can probably guess who.
When the doors opened I was surrounded by my usual crowd Lori not LORi, Rona not Wrona, Bob not Roberta, and Suzanne who needs a moniker. That might be her moniker. I had plenty of other friends there too of course, Dan & Phyllis, Coco, Jeremiah, Anthony, Damon, Sheila, Mikeand the ubiquitous, people I'm forgetting at the moment because I'm an idiot not because I don't love them.
First up was Sarah. Not only had I never seen her I had never even heard of her. After one song I knew that was my loss, she was wonderful. I got the tag on her quickly, she'd fit perfectly on a bill in the 1960s with Marianne Faithful and Mary Hopkin. John correctly pointed out that Jacqui McShee from Pentagle belonged on the bill too. I have to admit I didn't know Jacqui's name. She was just the singer from Pentangle to me. Sarah's voice is deeper than theirs, she's an alto.
Next time she's in town I'm going to try and get Victoria Lavington to go see her, she comes from very much the same place. That's a good thing. I like that place.
Sarah can even get away with looping. She doesn't overdo it. It isn't on most songs. She just uses it to provide herself with harmonies. Actually it isn't looping as far as I could tell but prerecorded harmony tracks.
She pretty much had my mesmerized. She could sing the phonebook and I'd be happy. Don't let that scare you, she can write too.
I went to talk to her between sets but never reached her. I was intercepted by Anthony and and and who was Anthony talking to? Someone didn't know so I won't feel guilty about forgetting his name. I raced back to my seat just in time for the start of Rebecca Loebe.
Becca's been a favorite of mine since the first time I saw her. The person that recommended her has recommended a lot of people to me but he didn't just recommend her. He told me that I HAD to go. He doesn't overuse that. He did it for one other performer, John Elliott and he was right in both cases. That's exactly how I want my recommendations to be. Recognize the talent in many people but be able to make it clear when someone goes beyond ordinary talent into the must see range.
I've written before of the trouble of judging the talent of someone I like a lot on a personal level. Do I just like the person or is the music? That isn't a problem with Becca because I love her professionally for exactly the same reasons I love her personally. Her music sparkles just like her personality. She's funny, insightful, and capable of being serious without taking herself too seriously. That's the reason I love her. You might love her because she has one hell of a voice.
After Becca's set I caught up with Sarah. That made sense as the crowd was no around Becca. I got to talk to her and found out she lives near Land's End in Cornwall. What a cool part of the world.
I owe Rani Arbo an apology. For years I thought I didn't like her. The thing is that was because I had her confused with somebody else. I'm not sure who. But I'd see "Rani Arbo" and not see her play. Then I caught her and her band daisy mayhem. They are great. They sing agnostic gospel! That's what she called it. Susan Werner uses the same word for some of her songs. They sound like someone took a hillbilly band and sent them off to college. The music Appalachian but the lyrics are more sophisticated. They are also tons of fun. I was bopping to the music and signing along even when I didn't know the words.
I caught up with Becca after Rani's set. I was one off so I never caught up with Rani. I of course didn't make a quick getaway and got caught up talking to Becca, Anthony, and Jeremiah. I hadn't had dinner so I finally had to pull myself away. I had pizza at Rosario's. I haven't eaten there in a while. You can blame Becca for making me eat there last night. It's where she ate and she told a story about it during the show.
On the way home from there I ran into Becca and Anthony again. I think they are stalking me That's what happens when you are young and cute like me. Stop giving me that look. I'm not saying I'm right and I would never go so far as to say that you're wrong but on the whole my notions are prettier than yours.
I finally made my way back to the subway and found my way home to The Cupboard under the Stairs 4 Privet Drive. The lovely landlady was true to her word and cleaned out some drawers for me. I was able to empty my suitcase. That made it light enough that I could put it up on the loft over my bed in the cupboard.
As you can see I'm feeling a bit better about things. I spent the day doing Horvendile things. I think I have a strong sense of self. It's hard to say because I don't know and can only guess other people's sense of self. But saying things like "I have to find out who I am" or "I have to discover the real me" never made sense to me. I know exactly who I am. I know what I like. I know what I don't like. Sure there are things I haven't tried so don't know but that's ignorance of things outside of me, not me. I don't have to think about what's natural for me, it's what I do naturally.
That being said I don't know what I'm doing tonight. I don't seem to have anything on my calendar but I don't like the idea of spending the evening in my cupboard. Maybe I'll spend it in the parlor watching TV. Nobody else does so I should. I can watch what I want. Anything good on tonight? There must be baseball. Then all I have to do is figure out what to do for dinner.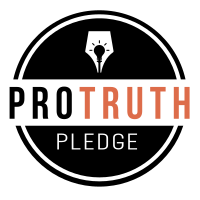 I signed the Pro-Truth Pledge:
please hold me accountable.







Memories: Not that Horrid Song - May 29, 2018
Wise Madness is Now In Session - May 28, 2018
The NFL and the First Amendment - May 27, 2018
On The Road Again - May 26, 2018
Oliver the Three-Eyed Crow - May 25, 2018



creative commons
This work is licensed under a Creative Commons Attribution-Noncommercial-Share Alike 3.0 License.
Horvendile October 10, 2012




Follow on Feedly