I became insane with long intervals of horrible sanity.
Edgar Allen Poe
The trouble with fighting for human freedom is that one spends most of one's time defending scoundrels. For it is against scoundrels that oppressive laws are first aimed, and oppression must be stopped at the beginning if it is to be stopped at all.
- H. L. Mencken
Many people would sooner die than think; In fact, they do so
-Bertrand Russell
What I have been telling you, from alpha to omega, what is the one great thing the sigil taught me — that everything in life is miraculous. For the sigil taught me that it rests within the power of each of us to awaken at will from a dragging nightmare of life made up of unimportant tasks and tedious useless little habits, to see life as it really is, and to rejoice in its exquisite wonderfulness. If the sigil were proved to be the top of a tomato-can, it would not alter that big fact, nor my fixed faith. No Harrowby, the common names we call things by do not matter — except to show how very dull we are ...
-James Branch Cabell
March 20, 2013 - 11:44 a.m.
Music and Food, Lots of It
This internet is out. That's not fun. I'll write this in the hope that it comes back soon. If it doesn't yuck. I will put it on a thumb drive and take it to school. You know like Mary's little lamb. Of course sometimes I need the internet to help me write this. I hope that doesn't happen today. I might not know all the URLs I need.
So you know how I was supposed to go to school and pick up my mail at the post office and get some work done? I left too late for that. I hate when I do that. I hate it with a fiery passion. [woohoo the internet is back]. I get madder at my own failings than I do at those of others. I got to Union Square just when the Columbus Circle Post office closed so I got out there and did something else I wanted to do, go to Trader Joe's.
Stop right there! That reminds me that I forgot to write about the most important thing about the trip to Baltimore. Sure Barnaby Bright made great music. Sure Becca is a great friend. Those are very important things in my life. But still not the most important thing about the weekend. I forgot to write about cookies! Forgive me, I'm an idiot. Becca made magic cookies. The entire ingredient list is 1 cup of sunflower butter, one cup of sugar, and one egg. That's in. No flower. Nothing that makes it sound like a cookie. But you pop that in the oven and it is magically transformed into a cookie. It looks like a cookie. It has a cookie consistency. Most important of all it tastes like a cookie. If this isn't some magic power of Becca's you can make them too. They can also be made with peanut butter or any other similar product. I told Becca she isn't allowed in the Budgiedome without them. Chris is under similar orders. I think this should be a rule. You can't enter the Budgiedome without paying a tribute of dessert. Lori, Paul, you guys in?
While you ponder on why anyone is my friend I'll continue with the entry.
What made me remember this is that I went to Trader Joe's to buy sunflower butter. I also had a sandwich made with it at Becca's and loved it. I had never tried it before. While I was there I bought some other goodies. That's what Trader Joe's is for, right?
I then started to walk towards the Lower East Side planning on eating on the way down. I ate at Paul's. After not eating there for years it is now in my regular rotation. I had my usual, burger, fries, and a chocolate egg cream.
My destination in the Lower East Side was The Living Room, aka the club that will not die. It was supposed to close at the end of January and now has shows scheduled to the end of April. I was there to see Matt Turk. There are always musicians that I like a lot that I don't see often. It's usually hard to pin down why. Matt is one of them. Part of the problem with him is that he often plays too far north for me. But this was the Living Room so I couldn't pass it up. I had lost some time and arrived late. No problem he started late, a little after I got t here. That was actually ideal as it gave me time to talk to Laurely. She was the waitress but that's not how I know her. She used to book the PostCrypt Coffeehouse and she's Anthony da Costa's manager. I know here through Anthony. She has great taste in music, i.e. like mine and has introduced me to so many new artists including Laura Dunn who I see often. It's weird when she's my waitress because I we have to switch between interacting as friends and customer/server. She does know what I drink, diet coke, which makes things simple. When Matt was blowing me away on one song she was the one I got up to share my enjoyment with.
I think of Matt as a traditional folkie but he's not. He has a very broad range of material. The song that I had to talk about was Finnish, was picked up as a Jewish melody, and sounds like something Piaf would sing. I think Matt wrote the words. He totally nailed the singing. He was joined by Julie Corbalis who I met at the Common Ground winter show where she played with Matt and I think Anthony and maybe Steve Kirkman. It was that upper Westchester crowd. She really impressed me and was great to talk to but I haven't seen her since. That has to change. I have a crowded dance card but it needs more Matt and Julie.
I couldn't stay to the end of his set as I had to be at Rockwood at 8. I thought he'd be done early enough so that it wouldn't be an issue but it was, I actually had a double header planned at Rockwood. Caitlin Canty was on stage 1 from 8 to 9 and Jean Rohe on stage 2 from 8:30 to 9:30. My plan was to grab the Statler and Waldorf seats at Stage 2 for Fred and I then run over to see the first half of Caitlin's set, then run back to catch Jean's. I'll see a full set of Caitlin next week. This plan hit a snag when I discovered there was an act on before Jean and it was a pay show so I couldn't grab the seat so I just went into Rockwood 1. I grabbed a seat then who walked in the door? Katherine. Neither of us knew the other would be there. That was a pleasant surprise. She was there to see Caitlin and then Julie Kathryn (don't get the Katherines confused) at 9:00. I told her that I'd be back after Jean's set was over.
I'll be seeing Caitlin again next week so I'll save my writeup of her for then. She's also on the list of people I should see more but I'm not sure if that's still true. Have I seen her three times the last 5 months? I know it's at least two. I still feel like I want more though.
I then ran over to stage 2 where I found Fred. He wasn't daunted by the cover charge and went in during the previous act and watched her. Apparently she was just OK. He had one of the Statler and Waldorf Seats but someone else had the other. I asked him if he was staying for Jean, He said yes. Something about the way he answered made me doubt it. He seemed annoyed that I asked and I thought he said yes out of spite. Fred and I moved down to the floor level and took good seats at the back of a front table. Those are the best seats at Rockwood, other than the Statler and Waldorf seats. You can see well from other seats in the mezzanine but they are stools and I need back support.
I checked out the guy upstairs and at first I thought he left but he just went to the bathroom. When Jean came out Fred and I said "hi." She is growing on me by leaps and bounds. As I started off loving her that says something. I used to think of her as a novelty, her songs have international influence and are in many languages. But now I just think of her as a great performer and songwriter. She appeals to me much he way Renaissance did; her music is sophisticated and complex. They are like art songs. She can also be weird, you know I love that. She has a song about a guy that sells umbrellas at Noah's flood. Come on you know that's brilliant.
What I noticed most about her was really about me, it's about my perceptions of her. I originally thought of her as somewhat distant and aloof. Now she's warm and personal. 'Maybe it's the effect of her getting to know me better but I think it is also true on the stage and that it's my perceptions that have changed. It has even affected the way she looks to me. My first thought was that she looked exotic, like an actress in a French film. Now the word I'd use is adorable. She reminded me of Becca.
Oh remember the guy that wouldn't give up his seat when I asked? He left after one song. I knew it! If the situation had been reversed I'd have let him have the seat and moved down to a seat near the door so I could make an inconspicuous exit.
Oh and one more odd person that the umbrella song reminded me of. As I walked down to the Living Room I passed a woman with an enormous open golf umbrella. It wasn't raining and hadn't been raining. I wasn't for the sun as it was near sunset and the sun was nowhere in sight. It might have already set. She just wanted to take up lots of space on the sidewalk and make it difficult for everyone else.
I wanted to talk to Jean afterward about Tom Stoppard's play "Rock and Roll." She has a song about the political power of music as seen in a story about the Arab Spring in Syria. That is the theme of "Rock and Roll" how the band "Plastic People of the Universe" shook the corridors of power in the Prague Spring. I have to write to her about it.
I couldn't talk because I had to head back to Rockwood 1 to join Katherine and see Julie Kathryn. You got the straight, right? When I got back all the seats were taken but the one that Katherine saves for me. Not only that but my diet coke that I hadn't finished was still there. It even had some fizz left.
I had seen Julie Kathryn open for RUNA at Laura's house. I have no idea how Katherine knows her but it isn't surprising, that's the nature of folk music.
Julie covered two heavyweights, Neil Young and Leonard Cohen and did a great job on both. She slowed down and folkafied the Neil Young song. If I had a brain I'd tell you which song but I don't. There is no point in covering a song if you are going to play it like the original. The Cohen song was Hallelujah. I love the original version the best. to me it should sound like it is being sung by someone at the end of the road with nothing left but the memory. But that's not the only way to sing it and as I said, that's the point. It's a beautiful song and Julie brought out the beauty.
After the set I did my favorite thing to do after hearing music, went out to eat with friends or a friend, in this case Katherine, not Kathryn. We went right next door. She had dinner I had dessert. It was a double chocolate chip cake. See I have some brains left. I remembered to talk about the food this time. It was good but there was an undertaste I wasn't fond of. Maybe it's what was in the chocolate mousse that Ruth Gordon gave to Mia Farrow in Rosemary's Baby and they are preparing me to bear Satan's child. Or maybe it had something to do with it being Vegan. It was good, I mean it's double chocolate, but next time I'm going with the tiramisu.
Of course the best course is the conversation which we continued on the
train home.
I've written 2011 words so far: Not that surprising as I had a musical quadruple header and sat with three different friends. I love the serendipity that I planned on only a triple header with one friend but ran into Lauraly and Katherine and added Julie Kathryn to the bill.
Now I have to really get to school and the post office today. After brunch and a shower I have to get going.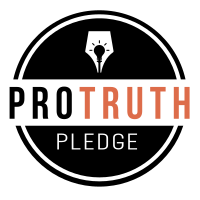 I signed the Pro-Truth Pledge:
please hold me accountable.







Memories: Not that Horrid Song - May 29, 2018
Wise Madness is Now In Session - May 28, 2018
The NFL and the First Amendment - May 27, 2018
On The Road Again - May 26, 2018
Oliver the Three-Eyed Crow - May 25, 2018



creative commons
This work is licensed under a Creative Commons Attribution-Noncommercial-Share Alike 3.0 License.
Horvendile March 20, 2013




Follow on Feedly