I became insane with long intervals of horrible sanity.
Edgar Allen Poe
The trouble with fighting for human freedom is that one spends most of one's time defending scoundrels. For it is against scoundrels that oppressive laws are first aimed, and oppression must be stopped at the beginning if it is to be stopped at all.
- H. L. Mencken
Many people would sooner die than think; In fact, they do so
-Bertrand Russell
What I have been telling you, from alpha to omega, what is the one great thing the sigil taught me — that everything in life is miraculous. For the sigil taught me that it rests within the power of each of us to awaken at will from a dragging nightmare of life made up of unimportant tasks and tedious useless little habits, to see life as it really is, and to rejoice in its exquisite wonderfulness. If the sigil were proved to be the top of a tomato-can, it would not alter that big fact, nor my fixed faith. No Harrowby, the common names we call things by do not matter — except to show how very dull we are ...
-James Branch Cabell
January 26, 2015 - 11:45 a.m.
Mucca Luck
Welcome to another sleep deprived edition of Wise Madness. I actually got plenty of sleep last night but I built up a big sleep deficit the four previous nights and I'm still paying off the interest on that.
Yesterday was the last day of WfUV's short winter pledge drive. Normally I don't do anything else during a drive but this time there were shows I didn't want to miss. I wrote about Friday when I saw Jean Rohe at Spiral Sounds in Jersey City. On Saturday night I saw Mucca Pazza. What is a Mucca Pazza? It's a 30-piece circus punk marching band of course. Two of them, Susie and Justin are Carey's friends from Chicago, where the band is based. She told me about them, I went to see them, and it was love at first sight. Joe Crookston, one of the greatest singer/songwriters out there and a good friend of mine was playing that night at Common Ground for Carter another good friend of mine, I could have been comped, but I chose to see Mucca Pazza. I often see great singer/songwriters I rarely see circus punk marching bands. I even had someone to go with this time, Dan. This was the first time I had a friend at one of their shows. The only sad note was that Susie wasn't there. She had to work.
The show was in Brooklyn, East Williamsburg? Bushwick? Not sure what you'd call it. It was at The Wick. I tried something new to get there. I took the
East, then got out and walked a few blocks to the
. The transfer was not in the best neighborhood. I had never been in the elevated portion of the
before. It was the
El so to speak
I got there exactly at the time when I said I'd meet Dan. If I didn't have my phone with Google maps I'd have missed it. There was no sign out front saying "The Wick" It was a total hipster place, an unmarked converted warehouse space. Dan does not have a smart phone and walked right past it. Not that it mattered much that he was late because of that as there was no need to be early. We just talked in the lobby till the first band went on. And that was an issue. I thought the show started at 8 till that day when I saw that's when doors were, the show was at 9. But I didn't see there were other acts on the bill. I was up at six and had to be up at six again the next day. I had spent the day at the FUV. I was tired. And of course the show was standing. Good thing I had enough adrenaline pumping in me to keep me going. But I knew I'd pay for I the next day.
The opening act was a trio that might have been good, keyboard, vocals, violin, and a much to large drum kit. The acoustics were terrible for that. The drums overwhelmed everything though it sounded like the musicians knew what they were doing.
Next up was, now get this, another circus punk marching band! They are called The Hungry March Band and are base right here in Brooklyn! OMG I just saw they were in Short Bus a film by John Cameron Mitchell the creator of Hedwig and the Angry Inch!. All good things are coming together!
While clearly the same genre as Mucca Pazza, they even had cheerleaders, they were different enough that there was no trouble seeing them on the same bill; no more than there would be having two folk bands.
There was a lot of audience participation, they had cheerleaders and dancers come in the audience and dance with the crowd. They did a klezmer song and we did the hora. They asked Noah to do a sexy dance, he declined. A woman did one. They are a dance circus punk marching band. Yes there are sub-genres. I was dead tired but I was up and dancing and clapping and delighted.
Then came Mucca Pazza and they are an even bigger band and while there is less dancing the music is more insane. You really don't expect counterpoint from a marching band but they do it all the time. It's jazz marches. It is in 4/4 so I guess it counts as a march. In The Girl in the Golden Atom Ray Cummings said, "Time is what stops everything from happening at once." Mucca Pazza is the antithesis of time. From the second they start you are on sensory overload. It's an amazing experience. Pretty sure it can cure many a mental illness. Sort of like a fun version of Electro Convulsive Therapy aka shock treatment. But it is fun. It is as much fun as you can possibly have.
The only sad thing is that as enthusiastic as I get about them Dan I the first person I could convince to go with me. Carey told me about them and I knew I had to see them. I tell other people and get blank stares. I don't get that. Sure this has nothing to do with the music I usually listen to but it has a lot to do with jazz, and classical, and so much to do with PDQ Bach. They even have a cheer with the line, "You have the right to be absurd!" Break out of the bonds of reality and come see them with me next time they are around. We'll probably get a chance to see the Hungry March Band first. You can try them on for size.

When I thought the show started at eight and they were the only band I figured I might be out by 10. Then I thought maybe 11. They finished after 1 AM. I didn't stay around to talk to Justin but he did say "Hi Gordon" as he marched by me at the end of the show. He plays the trumpet. I had good timing, he had a pause when he came to me.
Google maps saved me going home. I checked and saw I had perfect timing to catch a bus … that I had to walk 15 minutes to get to. I was the B46, the bus I take all the time from Heather's. It said I'd have to wait only 5 minutes for the bus and it did. It got the time I'd arrive home right within a minute
Next day I was there for John Platt's Sunday Breakfast. That is my favorite show on the station. It's where I can hear most of my favorite musicians. Well ones that aren't circus punk marching bands. I had friends there. Amazingly enough Jim was there. Jim usually bowls then but the time of his league was changed so now he can go.
There's an hour break between Sunday Breakfast and Ceol na nGael. I never get the rest I plan on then. As usually happens I spent time talking to John as he ate his breakfast after the show. What doesn't usually happen but did then is I talked to his brother Rod. He called in at the end to pledge and then asked to talk to me. I know him from the Landsdowne Folk Club and Falcon Ridge.
This was my first Ceol na nGael with Shannon Spillane as the host. I didn't know her. I have a tradition, I friend all the hosts of the show, they are all students who of course leave when they graduate. I didn't get to talk to her till after the show when I realized I already knew her as she worked off mic before this. All the hosts have had the common Irish names, Shannon, Megan, Tara, Deirdre, Colleen, Maggie, and Maura. The last two graduated but still are around to produce the show. OK Liz Noonan's first name doesn't sound particularly Irish but nobody looks more Irish. She was around on Sunday subbing for Kathleen Biggins the host of A Thousand Welcomes, who hosted Ceol na nGael when she was a student.
The phones lit up. I had to answer a lot of calls. That's of course a good thing. They went way over their goal.
After the show comes Woody's Children hosted by Bob Sherman. I've been listening to that since I was a kid! It's a pure folk show.
When it was all over Rona, Bob, and Lori not LORi gave me a ride to the
. I forgot it was running in to legs. I had to switch at 125th street. But the connection was good and I didn't have to wait long either time. Not that I'd have known. I slept most of the trip. On the final leg I was awake only through the first stop then woke up one stop before mine. I was out like a light. Funny thing with all my anxiety I sleep the sleep of the righteous. I am pretty much always at peace when I fall asleep and when I awake.
OK now I have to eat. I have therapy this afternoon. I hope I don't have trouble getting home. I have enough groceries except for potatoes. I'll hope I can get some on the way home.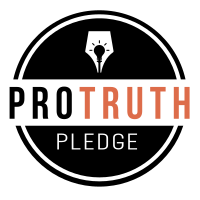 I signed the Pro-Truth Pledge:
please hold me accountable.







Memories: Not that Horrid Song - May 29, 2018
Wise Madness is Now In Session - May 28, 2018
The NFL and the First Amendment - May 27, 2018
On The Road Again - May 26, 2018
Oliver the Three-Eyed Crow - May 25, 2018



creative commons
This work is licensed under a Creative Commons Attribution-Noncommercial-Share Alike 3.0 License.
Horvendile January 26, 2015




Follow on Feedly